Alan Wake developer Remedy regains publishing rights
UPDATE: Teases Alan Wake going multiplatform.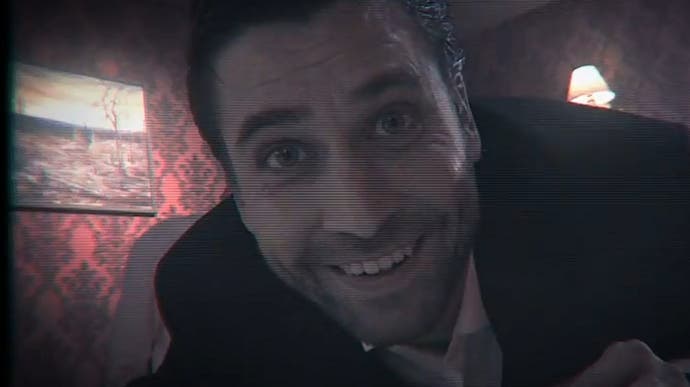 UPDATE 2.30PM: Speaking to Eurogamer, Alan Wake developer Remedy has teased the possibility of a multiplatform release for its previously Microsoft-owned hero.
"The only thing we want to clarify, now that Remedy owns the publishing rights, is that we could bring Alan Wake to different platforms if we so choose," a Remedy spokesperson told me this afternoon.
"We have nothing to announce for now. We are fully focused on Control releasing on 27th August."
Don't expect to hear anything more on Alan Wake until after then - but it sounds as if a PlayStation release is on the cards.
---
ORIGINAL STORY 11.30AM: Remedy Entertainment has regained the publishing rights to Alan Wake from Microsoft.
Now busy crafting the very promising-looking Control, Remedy today told investors it would earn approximately €2.5m of royalties for "previously-released games" this year, after ownership of the spooky novel-writing adventure-shooter "reverted" back to the studio.
It's fair to say the relationship between Remedy and Microsoft was left strained by the pair's last project together - the live-action TV/game hybrid Quantum Break.
Remedy has since made a point of saying its future now lies making games for all platforms - and Control was announced last year during PlayStation's E3 2018 press conference.
What this means for the future - whether new Alan Wake games might follow, or perhaps a port for other consoles - remains to be seen.
For the moment, Remedy is building Control - and has said it wants its new franchise to be just one part of a wider universe it would like to delve into. Following Control's release in late August, there will be a year of new stories and missions due after.
"Let's be honest, we're not one of the massive studios around the world, but we're still independent," Control director Mikael "Mixu" Kasurinen told me when I visited Remedy earlier this year. "This is our own IP, we decide what's going to happen with it. The smartest thing for us is to do what we believe in, be ready to be a bit weird, be controversial even - let's try to make a statement than play it safe. That's part of the exhale after Quantum Break. Control is very much an expression of that."