Alan Wake and Control are part of the "Remedy Connected Universe"
And the next game is already in the works.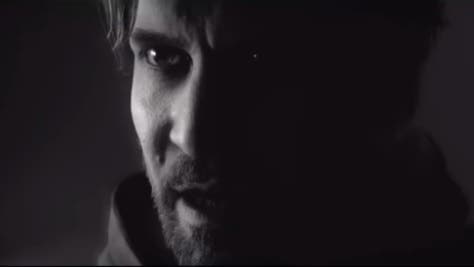 Remedy has said it's working on the next game in its connected universe.
Alan Wake and Control are part of the Remedy Connected Universe, creative director Sam Lake said in a blog post.
This week, during Sony's State of Play event, Remedy unveiled the trailer for AWE, the next expansion for Control and the first Remedy Connected Universe experience. In the trailer we see a bearded Alan Wake.
"What took place in 2010 in Alan Wake is one of the cases that the Federal Bureau of Control has been investigating," Lake revealed. "The AWE expansion is the first official Remedy Connected Universe crossover event, bringing more Alan Wake lore into Control.
"And this is still just a humble beginning. We're already hard at work on a future Remedy game that also takes place in this same universe."
It's been far too long since we last saw Alan, though Control was peppered with references to the writer and set up his reappearance at some point.
So, what can we expect from AWE? AWE stands for Altered World Event, which occurs whenever paranormal forces breach our world. The expansion returns to the Oldest House, but this Jesse enters the Investigations Sector for the first time. The Investigations Sector used to be where the Federal Bureau of Control coordinated their work on AWEs from, and where evidence was gathered. But something went wrong, and the sector was sealed off.
Jesse is on the hunt for a mysterious being that's been stalking the abandoned area for years. To reclaim the sector for the Bureau, Jesse has to explore the various Altered World Events investigated there, including one from the town of Bright Falls.
Bright Falls, of course, was the place we last saw the writer Alan Wake, who has been missing for 10 years. You'll see Alan Wake in the expansion.
"This expansion is going to be moodier and more suspenseful, we think, than the first expansion, so be on your guard," community manager Vida Starcevic added in a blog post.
"To make sure you aren't too scared, AWE also comes with a new Service Weapon form called Surge. In essence, this is a sticky grenade launcher, and great for blowing stuff up.
"We also introduce a new enemy type in AWE, the Hiss Airborne Rangers."
So, the Remedy Connected Universe kicks off with AWE on 27th August. But what's this brand new game the developer is working on? Is it finally time for Alan Wake 2? Control 2?
I'm rooting for Max Payne!