Rage 2 is a strictly single-player game, and it'll hit 60fps on console
But 60fps is only on PS4 Pro and Xbox One X.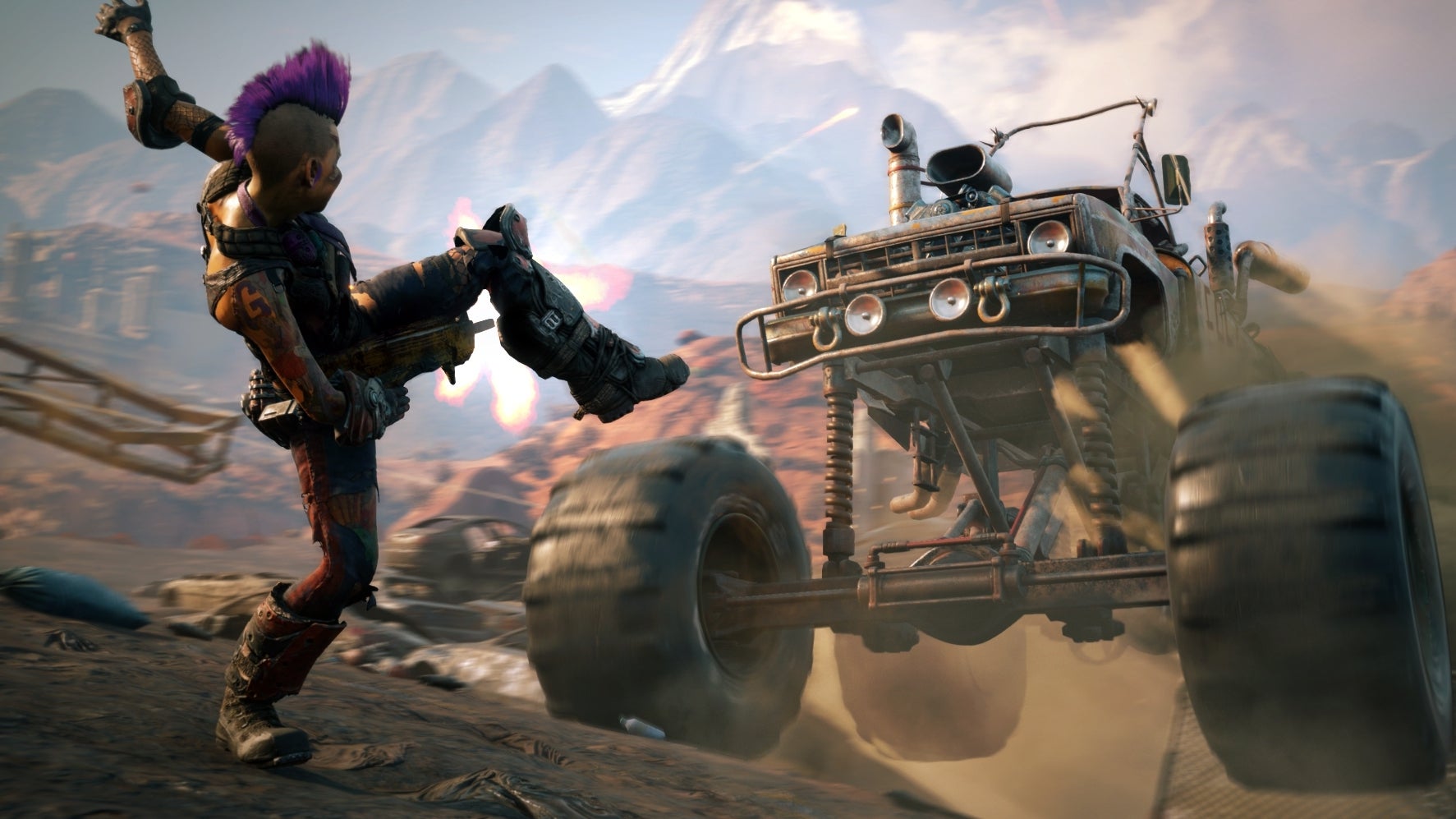 Rage 2, id's collaboration with Avalanche Software, is going to be a strictly single-player game, with nothing by way of multiplayer diversions.
It marks a slight departure from the 2010 original, which offered co-op and vehicle-based multiplayer, though it's in keeping with Avalanche's previous track record, in which the developer has always wanted to play to its single-player strengths.
"We're just focussed on the best open world single player game that we can make," Rage 2 designer Magnus Nedfors told Eurogamer at a pre-E3 event in Avalanche's Stockholm studio. "I personally really believe you can make single player games really fantastic, so that's what we're focussed on."
Rage 2 is a open-world first person shooter that blends together Avalanche and id's expertise, though it's inevitable there'd be some compromises along the way. 60fps - an integral part of the gunplay which has become part of the id brand - will be part of the PC, Xbox One X and PS4 Pro experiences, but not on base consoles. It's still some feat given how previous games built on Avalanche's Apex engine - as Rage 2 is - haven't offered 60fps in the recent past.
As to how it all plays? Well, it's quite lovely in action, as witnessed in Rage 2's appearance at Bethesda's conference in the early hours of Monday morning. We'll be bringing you impressions and a bit more detail over the next few days.