PUBG scoops Game of the Year at the 2018 Steam Awards
Other winners include CD Projekt Red, GTA V, and Rainbow Six Siege.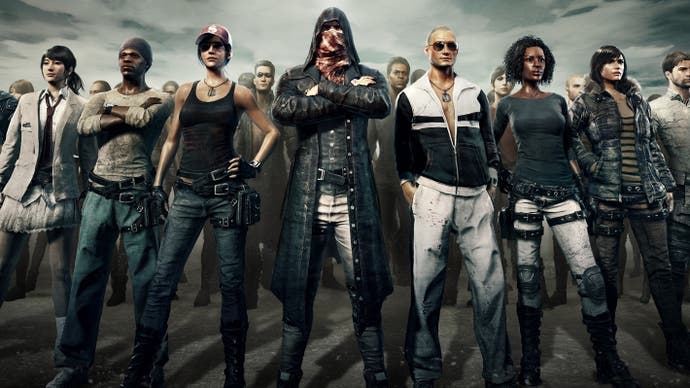 PlayerUnknown's Battlegrounds has topped Valve's 2018 Steam Awards as its overall Game of the Year.
Launched alongside Steam's 12th Annual Winter Sale in early December, players were invited to select their favourites across eight categories, including game of the year, best developer, and 'better with friends'. All participants were rewarded with a set of digital trading cards as a thank you for voting.
"Best Developer proved to be a highly-contested category with a lot of close calls among the top nominees," Valve explained at the time, expanding on why there were so many shortlisted for this particular category. "As a result, we expanded the set of nominees to ten. In addition, we've excluded Valve (ourselves) from this category."
In a ceremony broadcast live via Steam.tv, Valve confirmed the winners were as follows:
Game of the Year: Playerunknown's Battlegrounds (runner-ups: Monster Hunter: World, Kingdom Come: Deliverance, Hitman 2, Assassin's Creed: Odyssey)
VR Game of the Year: The Elder Scrolls V: Skyrim VR (runner-ups: VR Chat, Beat Saber, Fallout 4 VR, Superhot VR)
Labo(u)r of Love: Grand Theft Auto 5 (runner-ups: No Man's Sky, Path of Exile, Dota 2, Stardew Valley)
Best Developer: CD Projekt Red (runner-ups: Ubisoft, Bethesda, Rockstar, Digital Extremes, Square Enix, Capcom, Paradox Interactive, Bandai Namco, Klei)
Best Environment: The Witcher 3: Wild Hunt (runner-ups: Subnautica, Shadow of the Tomb Raider, Far Cry 5, Dark Souls 3)
Better With Friends: Rainbow Six Siege (runner-ups: Payday 2, Dead By Daylight, CS:GO, Overcooked! 2)
Best Alternate History: Assassin's Creed Odyssey (runner-ups: Wolfenstein 2, Hearts of Iron 4, Civilization 6, Fallout 4)
Most Fun With a Machine: Rocket League (runner-ups: Euro Truck Simulator 2, Nier: Automata, Factorio, Space Engineers)