PS3 players get Mass Effect 3 multiplayer event support
"It is no secret that the Reaper War has had its share of logistical SNAFUs."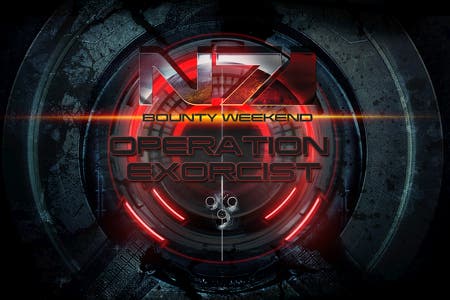 PlayStation 3 owners of Mass Effect 3 are now able to take part in the game's multiplayer events.
The fortnightly events regularly grant players in-game items and upgrades for taking part - limited, until now, to PC and Xbox 360 gamers.
PS3 players can take part from tomorrow, when latest event Operation Exorcist goes live at 2am UK time (6PM PST). You'll need to enable the game's "Upload Gameplay Feedback" feature to take part.
"By now it is no secret that the Reaper War has had its share of logistical SNAFUs," someone pretending to be Mass Effect 3's Admiral Hackett wrote on the official BioWare blog. "Unfortunately, the diversity of equipment sources meant our allies ran into hardware and software incompatibilities."
"These brave men and women have been fighting beside you and, in doing so, have gone above and beyond normal duty. Because their units were not properly tracked, they fought without pay and sometimes without proper training, equipment, even rations.
"It is time to honor their service. A volunteer task force has fabricated the necessary hardware and is rolling out compatibility software. When these installations are complete, these soldiers will benefit from being properly equipped and combat-ineffective troops will get off the bench. We'll all have more comrades watching our backs, and we're now watching theirs."