Project Spark beta begins on Xbox One next month
Creation station heads to console.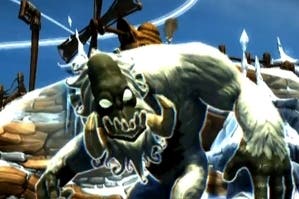 Project Spark will launch its Xbox One beta in February, Microsoft has announced.
The game-creation software is currently in closed beta for Windows 8 PCs. Its full release is due at some point this year.
"Project Spark Xbox One closed beta begins in February," developer Team Dakota revealed on the game's official Facebook page last night.
"If you have a Windows 8 beta key, it will also give you access to the Xbox One beta. If you are in the Windows 8 beta, you will automatically have access to the Xbox One beta when it starts."
All existing beta members will be sent a second key next month to give away to a friend - or to keep for themselves if they gave away their original.
Project Spark allows you to create game worlds and systems from an easy-to-use but vast selection of tools. Any creations already built on the game's PC version will be accessible on Xbox One, the developer added.
Intrigued? You can sign up for a beta key now at the delightfully 90s-looking JoinProjectSpark.com.
An Xbox 360 version is also in the works, although no beta plans have been mentioned for the platform.