Project Spark release date set for October on Xbox One and PC
Xbox 360 version will follow at an unannounced time.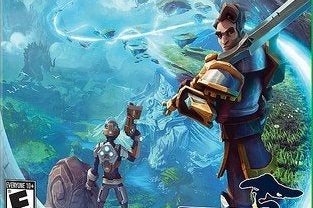 Microsoft's game-making tool Project Spark will be available on 7th October, the Redmond giant announced.
The software is currently in open beta for Xbox One and Windows 8.1. A retail version of the Starter Pack will be available on Xbox One for $39.99 (about £30) and will include sounds, effects, animations, props and experience boosts to unlock content quicker.
Over one million beta users have created content in Project Spark, which will be available upon the game's commercial launch. You'll even be able to earn Achievements by playing this user-created content.
An Xbox 360 version of Project Spark was initially announced, but no mention of it is made here. When asked about it, a Microsoft representative told us: "We absolutely plan to bring Project Spark to Xbox 360. Our team is focused on creating a great experience on Xbox One and Windows 8.1 first, and will then bring that to Xbox 360. We don't have a timeline to share right now, but it's certainly on our roadmap."