Pokemon Scarlet and Violet pre-orders are live in the UK and US
Here's where to pre-order and buy the new Pokemon entry.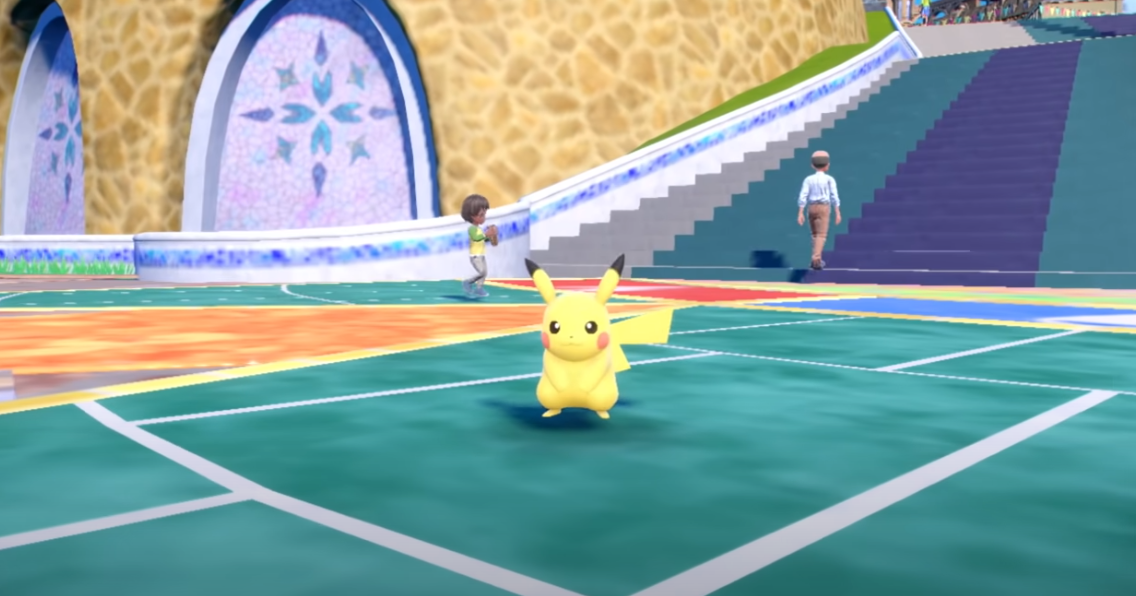 Pokemon Scarlet and Violet are coming to Nintendo Switch in late 2022. The duo of new Pokemon games, developed by Game Freak, was unexpectedly announced in the latest Pokemon Presents.
Fans of the Pokemon franchise have only just been treated to the widely-popular spin-off game, Pokemon Legends: Arceus in January 2022, so news of Pokemon Scarlet and Violet also getting a 2022 release date has been a huge and exciting surprise.
Although there is no confirmed release date just yet, US and UK retailers are already taking pre-orders for the Gen nine game. In the UK, ShopTo has already discounted the games by 14 per cent, shaving £7.14 off the RRP price of £49.99.‬ You can also pre-order at Game for £59.99. In the US, Amazon is taking Pokemon Scarlet and Violet pre-orders for the RRP price of $59.99 and Walmart has them for $59.88.
Check the list below to see where you can pre-order Pokemon Scarlet and Pokemon Violet. We'll add more retailers to the list as they go live.
Where to buy Pokemon Scarlet in the UK
Where to buy Pokemon Scarlet in the US
Where to buy Pokemon Violet in the UK
Where to buy Pokemon Violet in the US
Pokemon Scarlet and Violet announcement trailer
The trailer starts with a security guard patrolling an office building at night. Strange things start to happen when they reach the Game Freak department, including a flickering of the lights and a brightly lit room beyond a door. A foreshadowing scarlet and violet glow eerily shines on one of the walls. Beyond the doorway is a room of curiosities. After a sudden breeze and another flickering of lights, the camera zooms towards a brightly lit frame.
Fading in from white, the Pokemon Scarlet and Violet trailer shows glimpses of the new region and new Pokemon towns. Familiar Pokemon including Pikachu, Drifloon, Combee and Meowth make their appearances in what seems to be a lush open-world environment, not too dissimilar to Pokemon Sword and Shield. More scenes showcasing a Pokemon town square and other urban areas follow, plus a close-up of a rather charming Dratini fountain outside a manor.
The trailer then shows a house by a cliff-side. A young trainer runs up to the house, while another wanders around inside. After walking past a white Nintendo Switch, the trailer transitions back to a real-life Switch OLED, with the security guard in awe of what just happened. They shine their torch towards the frame and it reveals the three new starter Pokemon. The Pokemon opening theme begins to sound, followed by the new titles appearing on screen: Pokemon Scarlet and Pokemon Violet, and release date info.
Pokemon Scarlet and Violet starter Pokemon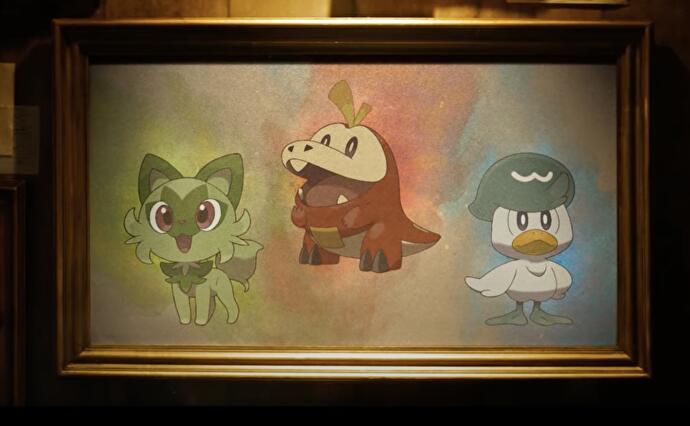 The Gen 9 starter Pokemon's names were all confirmed after Pokemon Presents in a follow-up blog post.
These include the cute grass-type cat Pokemon Sprigatito, a sweet fire-type croc Pokemon Fuecoco, and last but by no means least, a cool water-type duck Pokemon Quaxly.
Lottie Lynn has got you covered with the latest updates about the Gen 9 starter Pokemon..
Pokemon Scarlet and Violet story and gameplay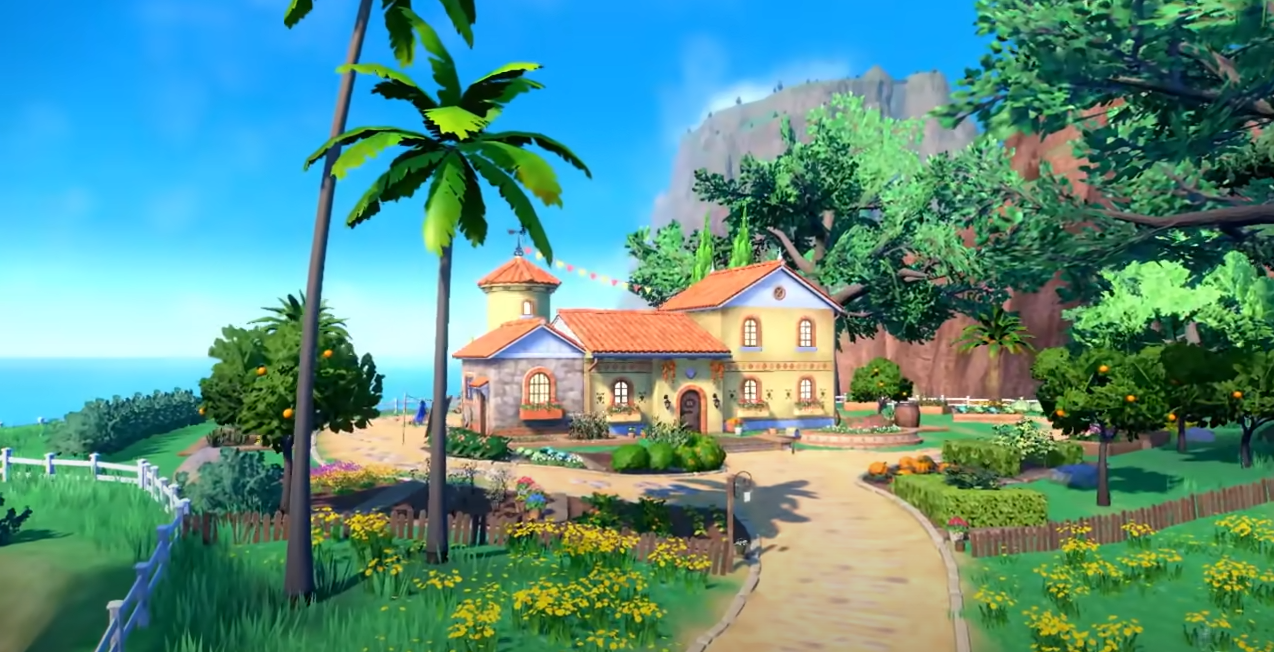 We don't know much about the new Pokemon entry's story or gameplay yet. My initial thoughts after seeing sunny settings, big town plazas, terracotta roof tiles and other house features, is that Scarlet and Violet may be inspired by the likes of Spain and Italy. As for gameplay, we're yet to see any Pokemon battles or exploration yet but we'll make sure to update this section as more glimpses of the game become available.
---
That's all for now! Will you be pre-ordering the all-new entry right away, or will you be waiting for more news and information about the game? More importantly, are you Team Scarlet or Team Violet? Let us know in the comments! You can also follow us for more Pokemon Scarlet and Violet news via our Jelly Deals account on Twitter, where we'll also be sharing the cheapest places to pre-order the game, and other discounts on other Pokemon games.