Playable EA games at Eurogamer Expo 2012 revealed
Need for Speed, SimCity, Crysis 3, Dead Space 3, Medal of Honor, FIFA 13.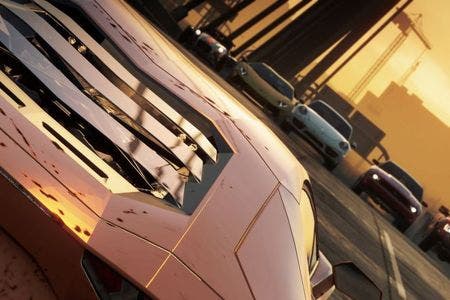 Playable EA games at the Eurogamer Expo 2012 next month include Crysis 3, Dead Space 3, Need for Speed: Most Wanted, Medal of Honor: Warfighter, SimCity and FIFA 13.
Or, as beloved/embarrassing radio DJ Tim Westwood would say, "heavy hit after heavy hit after heavy hit", and a bit of something for everyone.
Both Crysis 3 and Dead Space 3 are months away from launch - they're not out until February. Dead Space 3 brings co-op to the horror series, and Crysis 3 has some interesting ideas about multiplayer.
Maxis' SimCity PC revival is also miles away from release, penned for sometime next year. It's a historic series that's touched us all in one way or another, and SimCity appears to be making all the right moves so far.
Closer at hand are this autumn's new Medal of Honor, FIFA and Need for Speed games.
FIFA 13 really does look like the biggest and best yet, with a new, freer style of play that leads to all sorts of unpredictable goings-on. Find me and challenge me to a game at the show - I'm enthusiastically terrible.
Then there's Medal of Honor: Warfighter, with production values and ideas to rival all challengers. But perhaps the most exciting of all, is the mouth-watering new Burno-- sorry, Need for Speed game by Criterion.
The Eurogamer Expo takes place at Earl's Court in London on 27th, 28th, 29th and 30th September. Tickets cost £12 for the whole day (11am-7pm) or £9 for the afternoon (2pm-7pm). I'm not kidding when I say they're selling quickly - 20,000 have already gone. So, don't wait too long to buy one.
If you're coming, keep an eye on the @Eurogamer_Expo Twitter account for game announcements and news of all the social events you can get involved with around the show.