Over 20,000 tickets sold for Eurogamer Expo so far
Get your tickets now to avoid disappointment.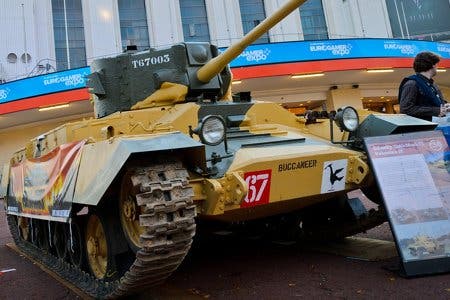 Have you got your tickets for this year's Eurogamer Expo yet? If not, you might want to get a wiggle on, because they're going pretty fast - this week we passed 20,000 sold, with over two months to go, and the event is likely to sell out.
As you've probably noticed by now, this year's Eurogamer Expo takes place at Earls Court in London from 27th-30th September. As well as over 1000 screens of playable gaming for every major game due out in Q4 and beyond, we've got a packed developer sessions schedule still to unveil and all sorts of cool satellite events - parties, meetups, tournaments, cosplay, and the GamesIndustry Fair, featuring advice from prospective employers on how to get a job in the games industry, among other things.
We've already announced some of the playable games at this year's show, too:
That's by no means all, however, and we'll be making additional announcements as soon as the games' publishers are happy for us to do so. You'll see them here on Eurogamer and also on the Eurogamer Expo Twitter and Facebook pages, if you're into that sort of thing. Look out for more soon, and hopefully we'll see you there in September!