PES 2016 players up in arms over roster update delay
Updated rosters delayed until the end of October - over a month after launch.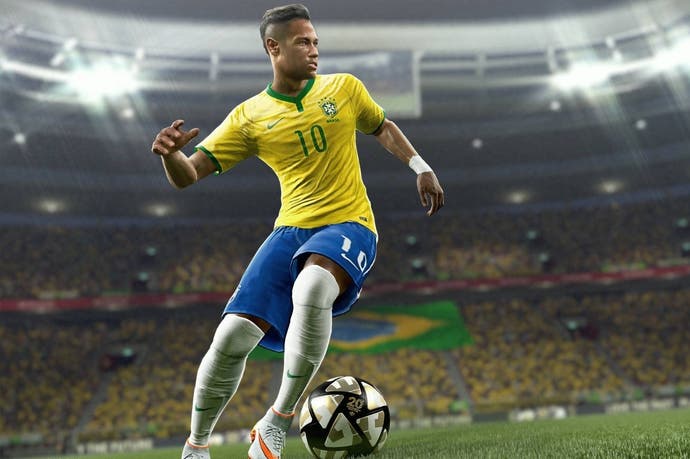 Konami's football game PES 2016 came out on 15th September, but the game won't get updated rosters for offline modes until over a month after launch.
Until then, offine players are stuck with 2015 rosters - and many have expressed anger at the delay.
Live Updates will be available for online modes (Online Divisions, Friendly Match Lobby, Team Play Lobby, Online Competition, Quick Match) from 1st October, Konami said. These Live Updates update the stats of "key players" depending on their weekly performance, and let you use the fully updated rosters of the team of your choice during online play.
But offline players have to wait until 29th October for the game's first Data Pack, which will fully implement all updated rosters to all modes and make Live Updates available to all applicable modes.
As you'd expect, the PES community has expressed dismay at the length of the delay, and called on Konami to explain why roster updates for online modes can go live a month before they can for offline modes.
Here's "barneysintown", one of many angry customers who took to the PES subreddit to slam Konami:
"ML" is in reference to Master League, PESs long-standing mode that players enjoy playing offline. Some speculate that the delay has to do with pushing players away from Master League and toward the micro-transaction fuelled MyClub. Live Updates goes live for MyClub on 29th October, but micro-transactions for the mode are available now.
PES community manager Adam Bhatti had a tough time of it yesterday, batting away a raft of personal insults and even death threats over the roster update delay on Twitter and Facebook.
Hey all, apologies for the roster delay for offline modes, not ideal. Personally working on tonnes of things to make 29th Oct a better day.

— Adam Bhatti (@Adam_Bhatti) September 24, 2015
In short, most reckon Konami should have waited until November to release PES 2016 so it launched with fully updated rosters for all. But the complaints don't end there. Players have found goalkeepers are somewhat broken both in offline and online play. For its part, Konami said it will release "minor updates" to improve the gameplay based on feedback from social media channels.