The Oculus Rift S is now the cheapest it's ever been
Save £100/$100 on the VR headset before its gone for good.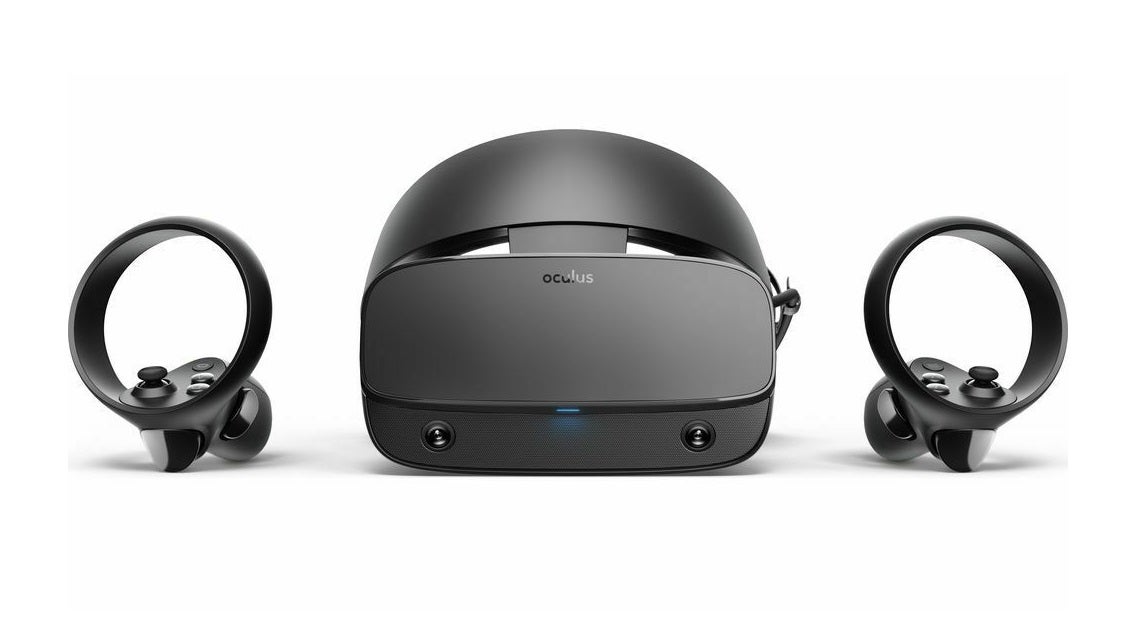 With the Oculus Rift S soon to be discontinued at some point the new year, you can now save £100/$100 off the usual price of the popular VR headset.
Normally priced at £399/$399, this discount brings the Rift S in line with its more modern replacement: the Oculus Quest 2. That makes one of the best VR headsets the cheapest it's ever been.
Before we get too ahead of ourselves though, I've had a word with Will Judd over on Digital Foundry and there are a couple of points you should consider before picking it up at this price.
Sure, the Oculus Rift S is a solid, capable and well-recommended entry-level PC VR headset but, as explained above, it is being discontinued in favour of the newer Oculus Quest 2. As they are both the same price, you may want to go for the new-fangled device over its older iteration. You'll need to find it in stock somewhere, though!
As for the standalone Quest 2, it offers a number of performance improvements over the Rift S and is still capable of playing PC VR games when connected via Oculus Link. That can be a bit fiddly, but it does give you the option to go wire-free whenever you need. It's also mandatory to sign in with a Facebook account to use it, but this also applies to the Rift S as well, so it's not like buying the older device will get you around this problem.
Essentially, there are a couple of things you need to balance before making a decision. If you do lean towards the Oculus Rift S, though, this is a great price for the device and looks to be sticking around until the very last one sells.
After more offers across gaming, tech and more? You can always give Jelly Deals a follow on Twitter to get all the web's best bargains.