Get Link's Awakening and a new Switch Lite console for £219.99
Plus, other freebies from the Nintendo UK Store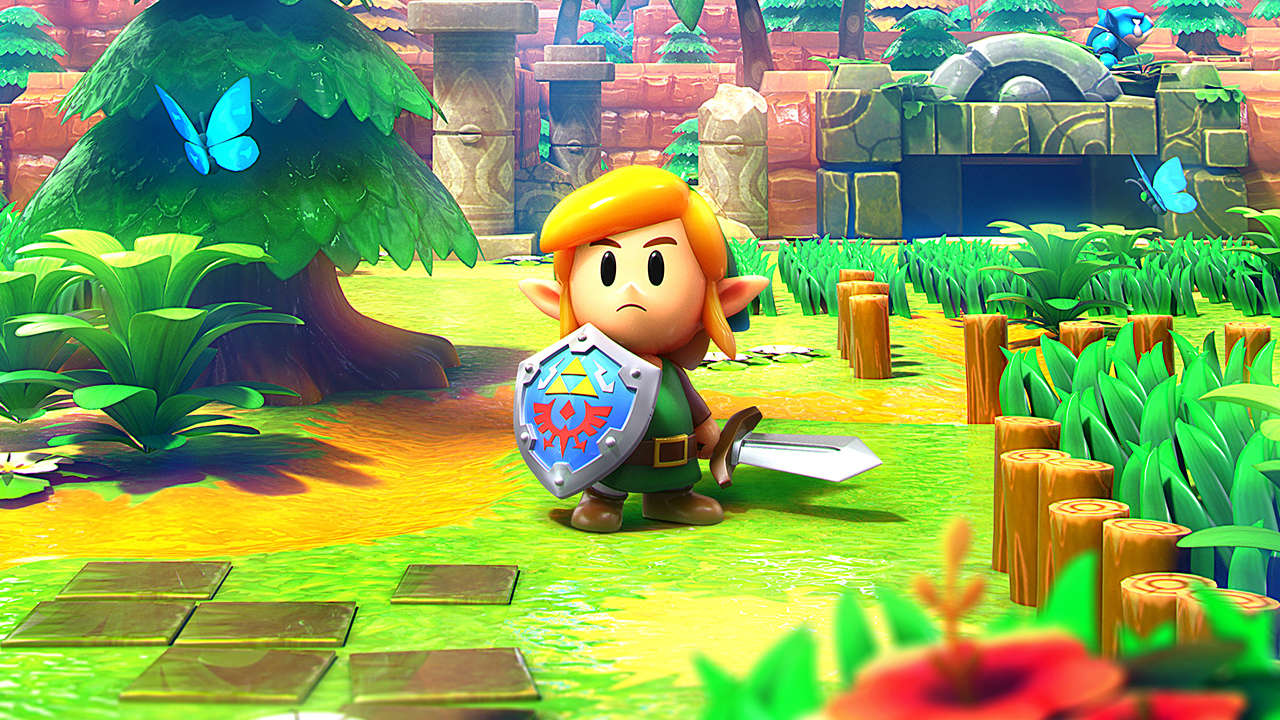 UPDATE: As Jonamok has so brilliantly pointed out in the comments, Currys PC World is also offering a brilliant Nintendo Switch Lite deal today. You can buy a Switch Lite with The Legend of Zelda: Link's Awakening for £219.99. Sadly, it's no longer free like it was on Friday, but still a great price! They also have stock of the Link's Awakening Limited Edition for £69.99.
Original story: Today's the big day: it's the launch of the Nintendo Switch Lite. And if you're thinking about grabbing one of the dinky new handheld consoles then you might want to take a look over at the Nintendo Store where you can get a few cool freebies with your purchase.
Both are tied into a couple of games that are bundled with the Switch Lite - that's Super Mario Odyssey and Super Smash Bros. Ultimate.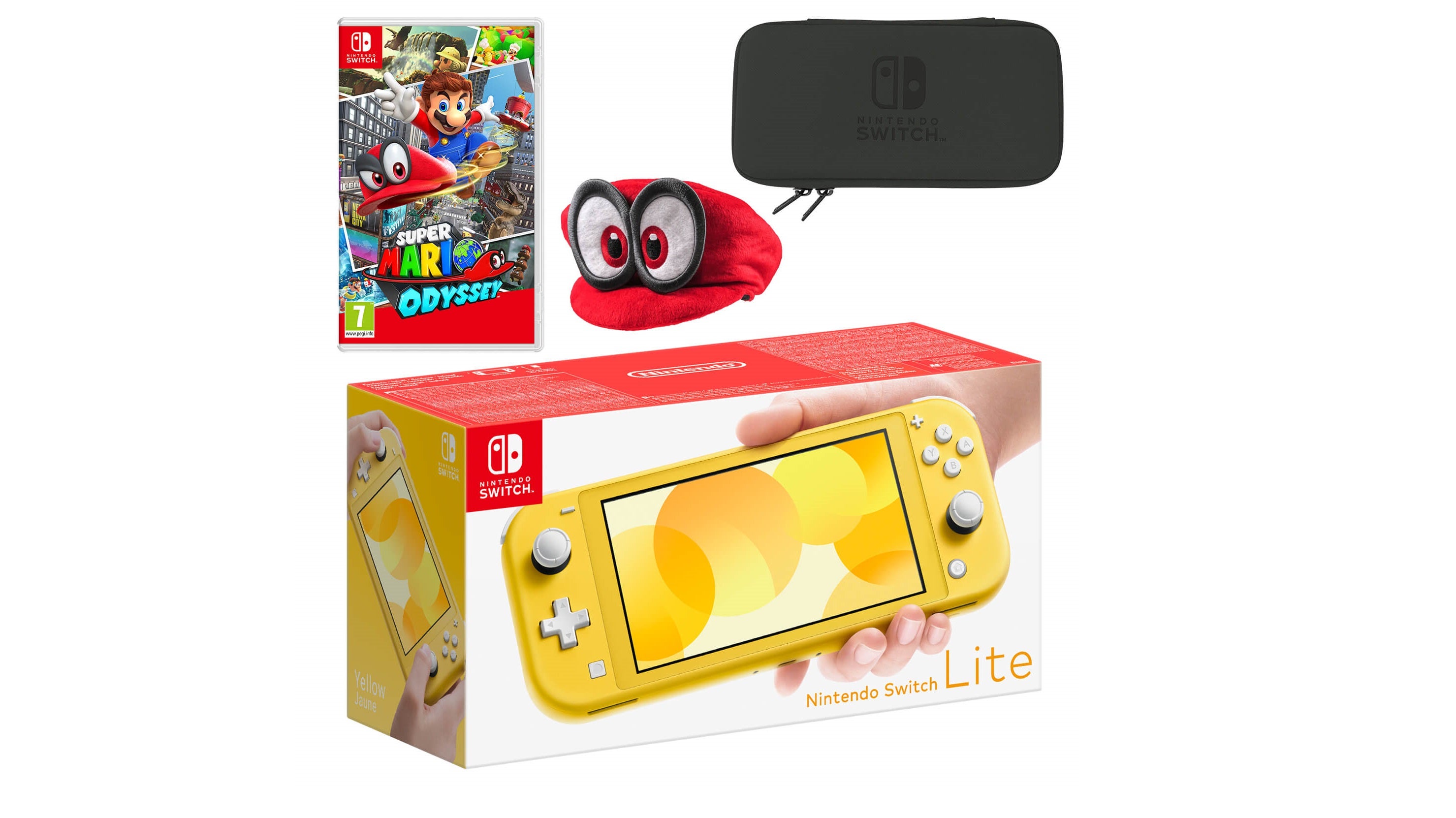 So, if you use the code 'HATSOFF' when buying any Super Mario Odyssey console you'll get a free Mario Cappy Keyring. Revolutionary, it is not, but you do also get a Cappy hat and Switch Lite case included in the price.
Or, you can enter the promo code 'FIGHT' when buying any Super Smash Bros console and you'll receive 50% off any Nintendo Switch Battle Pad. Those are the relaunched Gamecube controllers with Pikachu, Luigi and Princess Peach designs that are much favoured by Smash Bros players. With the code, you'll only have to pay £12.49 for one.
Other Switch Lite bundles are available with Mario Kart 8 Deluxe or Link's Awakening included, but these don't come with any bonus extras. You can, of course, simply get the Switch Lite on its own from the Nintendo Store in Yellow, Turquoise or Grey for £199.99.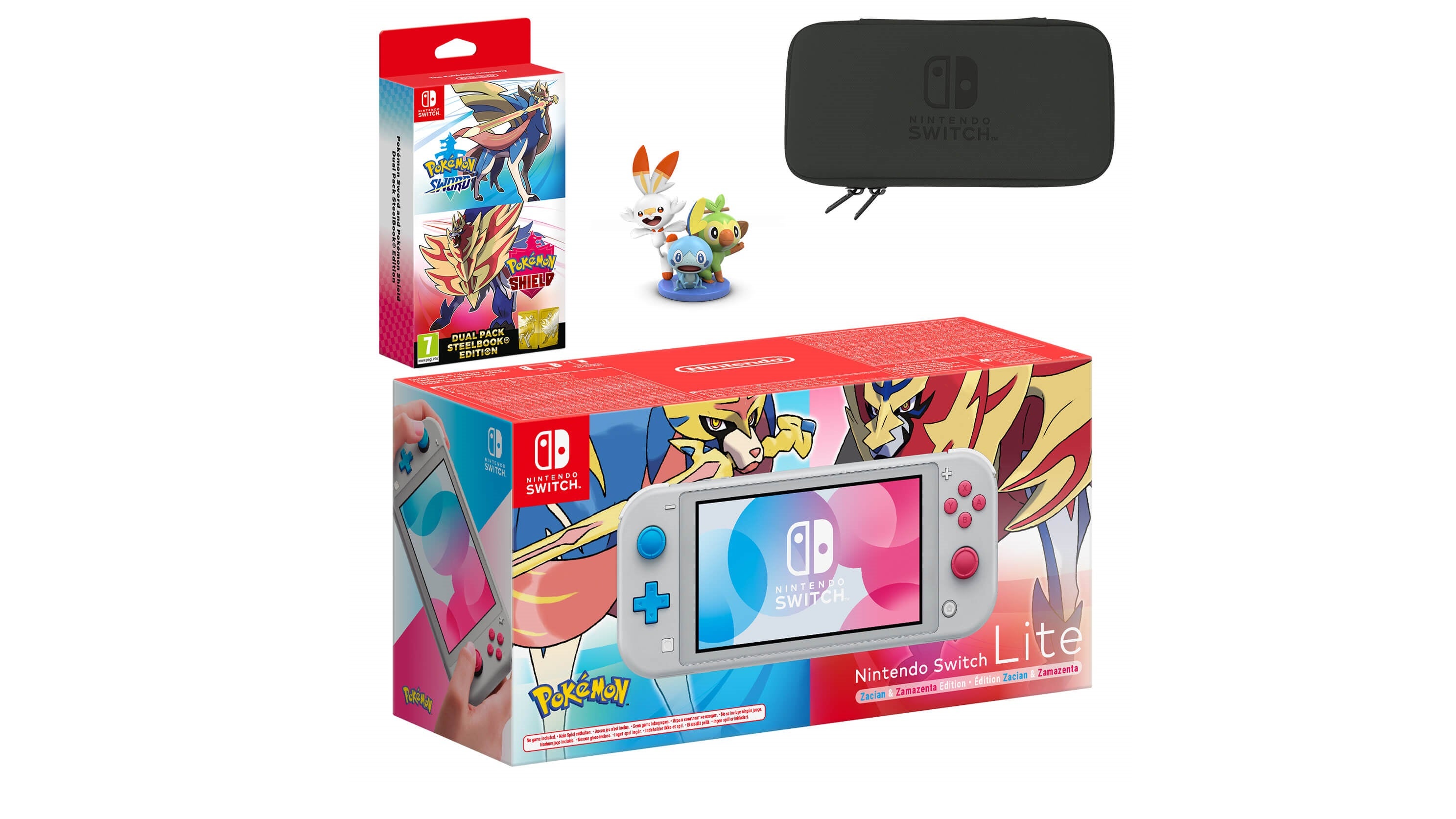 And then there's the Nintendo Store's exclusive Switch Lite Pokémon Edition - Sword and Shield Pack for £299.99. This will net you a Nintendo Switch Lite Zacian & Zamazenta Edition with copies of both Pokémon Sword and Shield in a Golden Dual Game Card SteelBook - plus a starter figurine and carry case.
That enough for ya? Owning both games should at least convince you that you haven't made the wrong choice somewhere. Though, if you had to pick just one, it's got to be Pokémon Sword after this week's Sirfetch'd reveal, right?
It's been a massive week for Nintendo elsewhere, too, what with the launch of Link's Awakening on Switch. Tom thinks the new version is Essential, calling it "a masterly remake that preserves Koholint Island for a new generation" in the Eurogamer review.
Be sure to give Jelly Deals a follow so you can ensure you're always up to date with the best prices for Nintendo Switch Lite. If your console has arrived already, then you can also find our picks for the best Nintendo Switch Lite accessories and best power bank for Nintendo Switch.