Nintendo Gift Guide 2019: Switch consoles, games, merch and more
Everything for the ultimate Nintendo fan!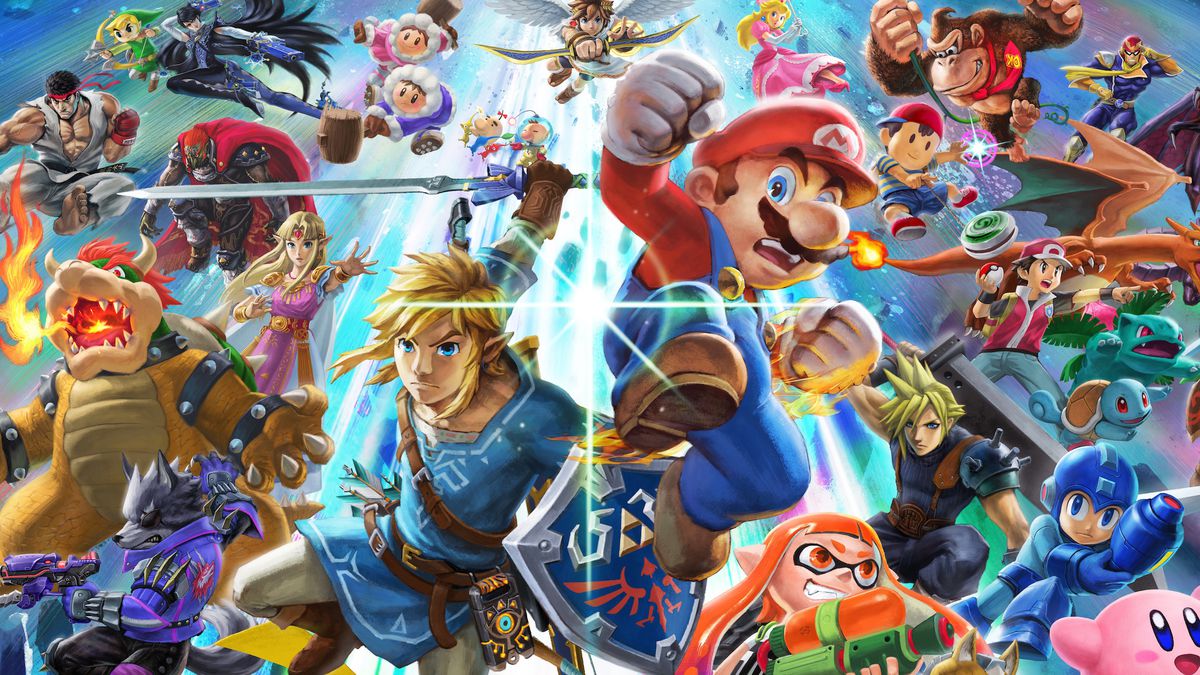 Christmas is nearly upon us, and your mind has probably turned to thoughts of 'what on earth do I buy the Nintendo Switch lover in my life?!'. Never fear, that's where our Nintendo Gift Guide steps in.
It's been a fantastic year for the console with some truly wonderful games released for the system, as well as the launch of the Nintendo Switch Lite, so it might be a little overwhelming to know what to buy. That's where we're here to help. We've narrowed things down a little to a selection of strong Nintendo Switch bundles and great games, so you know you're guaranteed a gift that's truly special.
For those keen to keep presents varied, we've also sought out some fun and quirky gift ideas for when your loved one wants to show off just how much they adore Nintendo.
Nintendo Switch with Mario Kart 8 Deluxe
The 'full-fat' version of the Nintendo Switch remains the ideal choice if you want to plug it into your TV. Nintendo has recently released the Nintendo Switch with Mario Kart 8 Deluxe bundle, so you immediately get access to one of the best versions of Mario Kart we've ever played.
---
Nintendo Switch Lite with Luigi's Mansion 3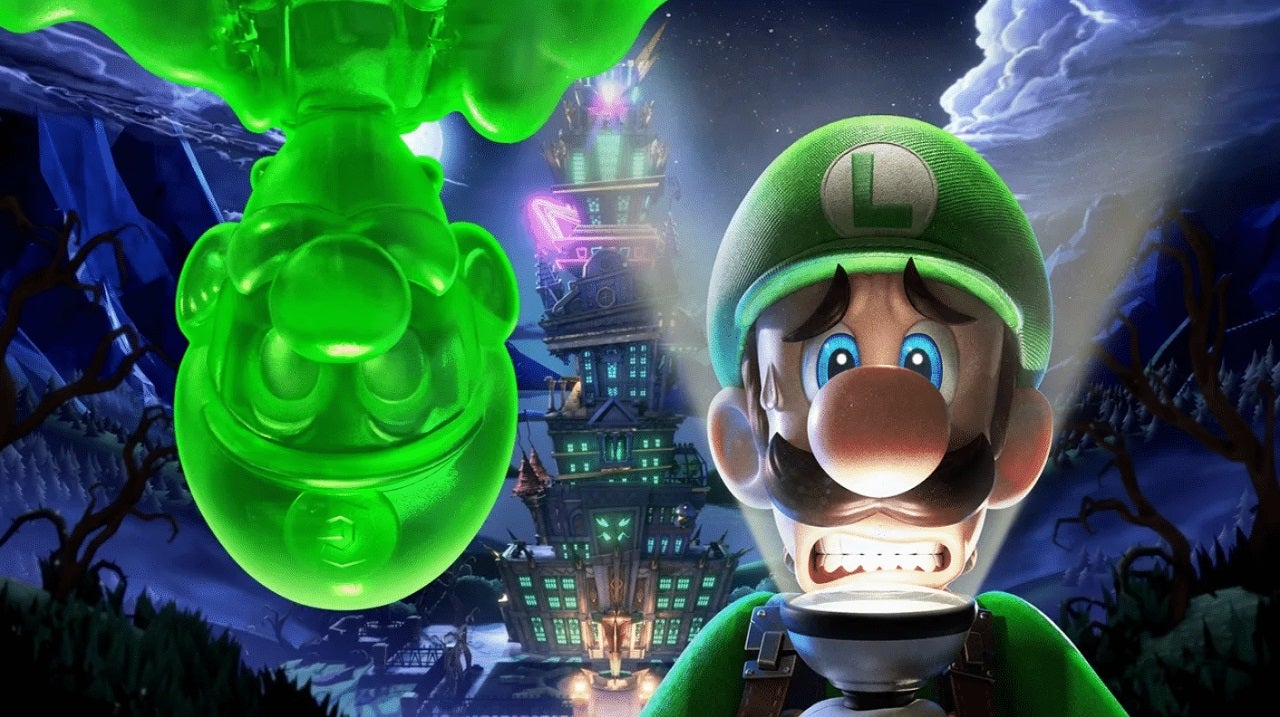 Alternatively, if you want the more single-player focused and portable Switch Lite, why not buy a bundle that includes one of the most entertaining single-player games of the year? If Luigi's Mansion 3 doesn't appeal, Game's offer also includes Mario Kart 8 Deluxe, Super Smash Bros Ultimate, or The Legend of Zelda: Link's Awakening for the same price. You can't go wrong!
---
The Legend of Zelda: Breath of the Wild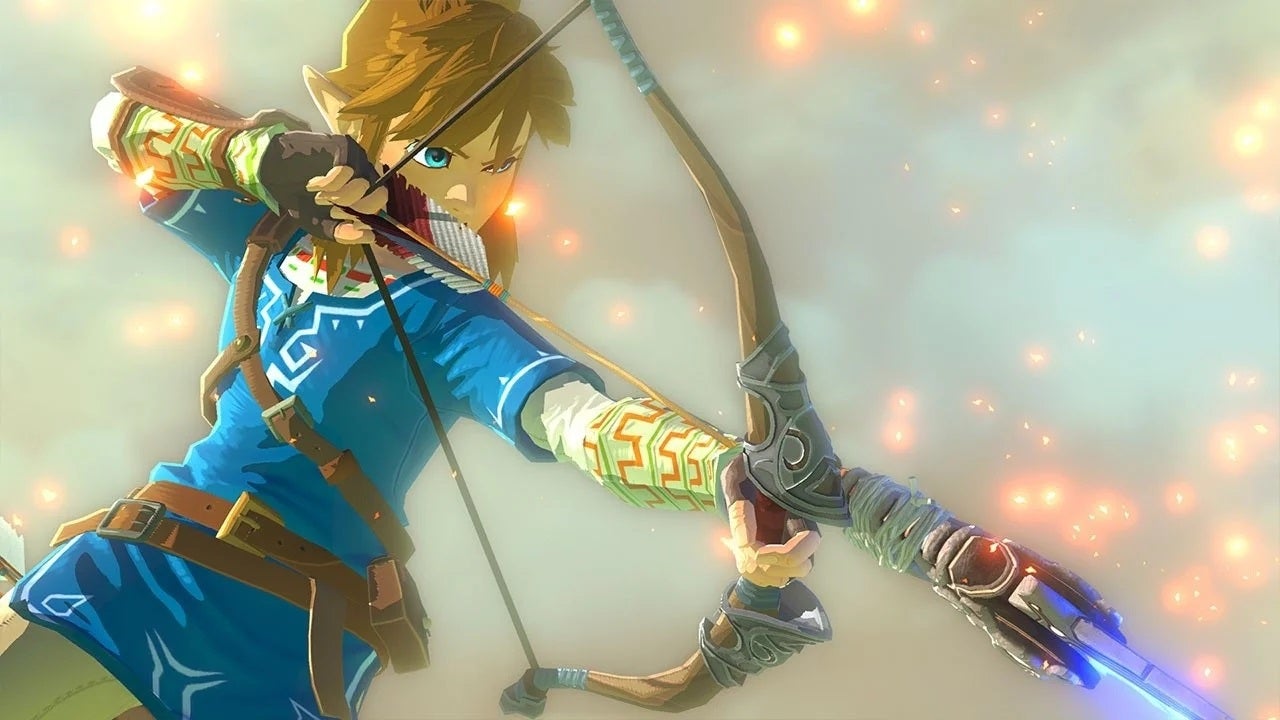 Regarded as one of the best games of all time (and one of our best games of the decade), The Legend of Zelda: Breath of the Wild is a wondrous experience. There are hundreds of items to craft, beasts to defeat, many dungeons to explore, and the best part? You're able to do everything at your own pace, providing a delightfully open-ended journey. It will genuinely last you hundreds of hours.
---
Super Mario Odyssey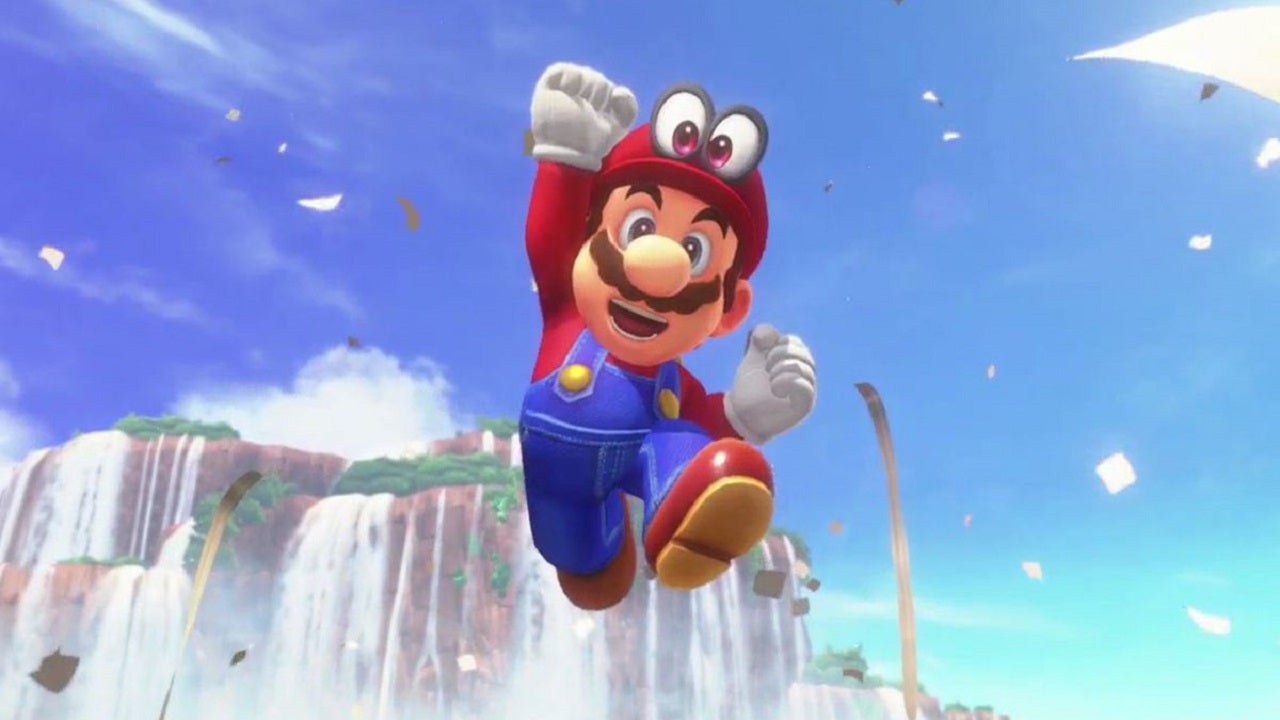 Toss a hat and adopt the persona of your target. That's the key concept behind the latest Mario adventure in Super Mario Odyssey. It provides an incredibly imaginative world of exploration while still maintaining the classic Mario touch, right down to some shrewdly designed 2D intervals too.
---
Super Smash Bros Ultimate
Ever wondered who would win in a fight between Pikachu, Link, Ryu from Street Fighter, and Mario? Well, now you can find out in this frantic but perfectly balanced beat-em-up game. It's ripe for creating some long-standing feuds over the Christmas break and a ton of fun.
---
Fire Emblem: Three Houses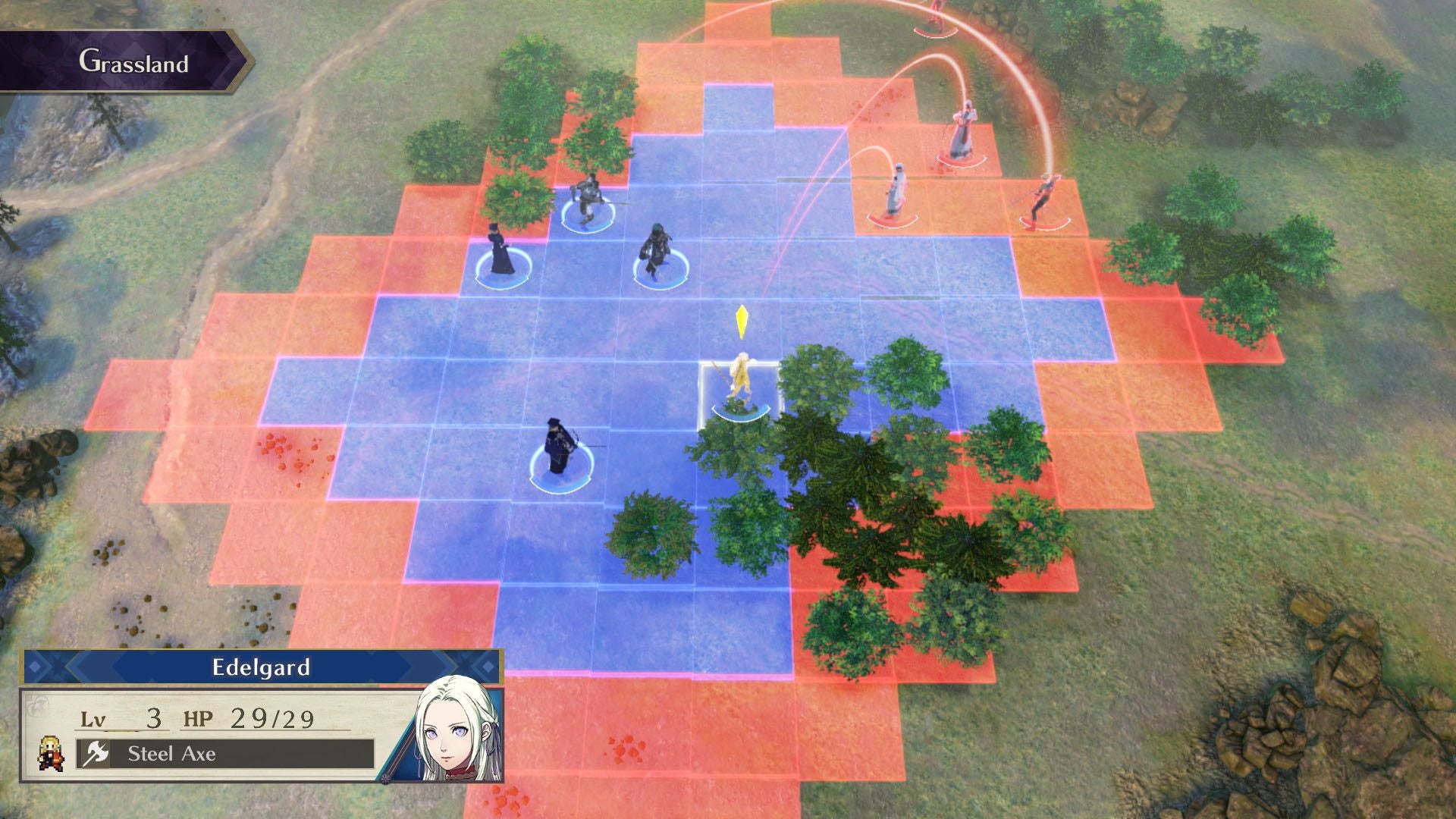 A turn-based strategy game that everyone can get into, Fire Emblem: Three Houses is almost like Harry Potter. It places you amongst a school of students training their way up to combat evil forces. There are enough twists and turns here to make you want to replay it many times, and see every angle of this gripping saga.
---
Mario Kart 8 Deluxe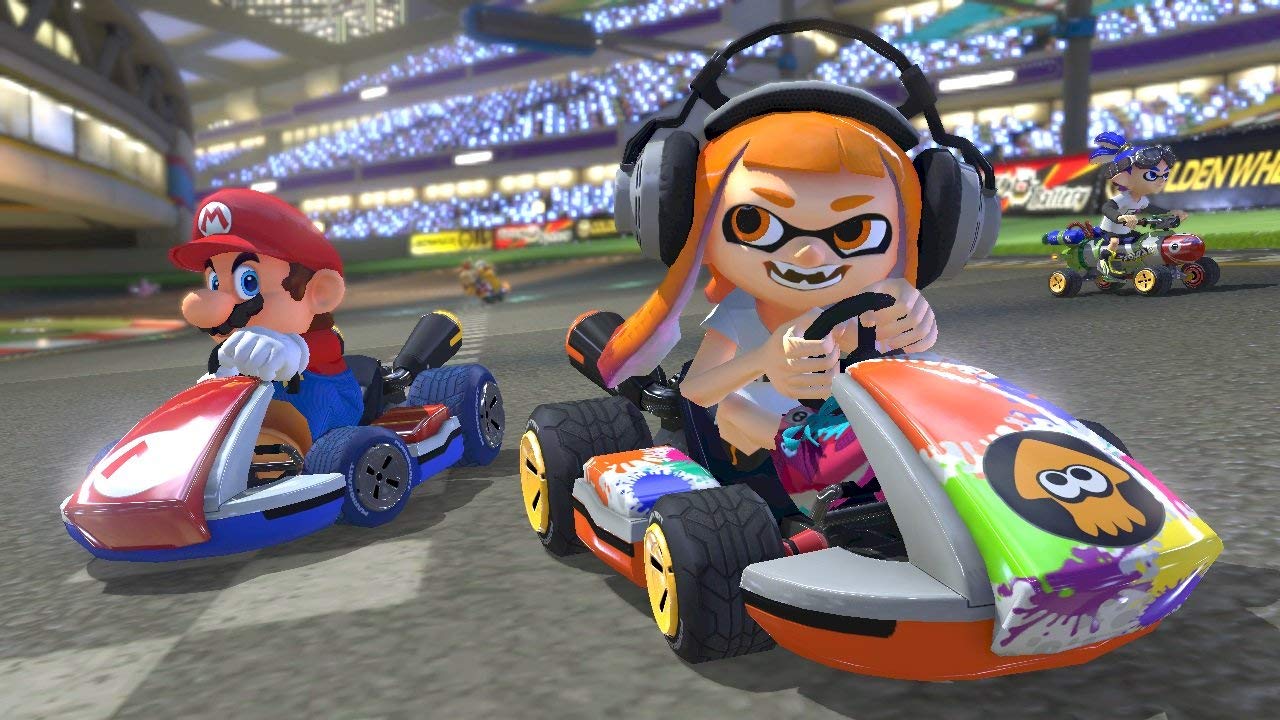 Didn't choose Mario Kart 8 Deluxe in a Switch bundle? It's still an essential purchase. With plenty of different tracks, different karts to choose from, and an extensive online mode, you'll be hard pushed to run out of content here. Like Smash Bros, expect it to cause some 'friendly' arguments but you'll love every second.
---
Ring Fit Adventure
Keen to burn off the Christmas dinner but still want to play a game? Ring Fit Adventure is the solution. By using a Ring-Con and leg strap your real-world movements dictate what happens on screen. It's a tiring but enjoyable way of playing a different kind of RPG than most.
---
128GB MicroSD card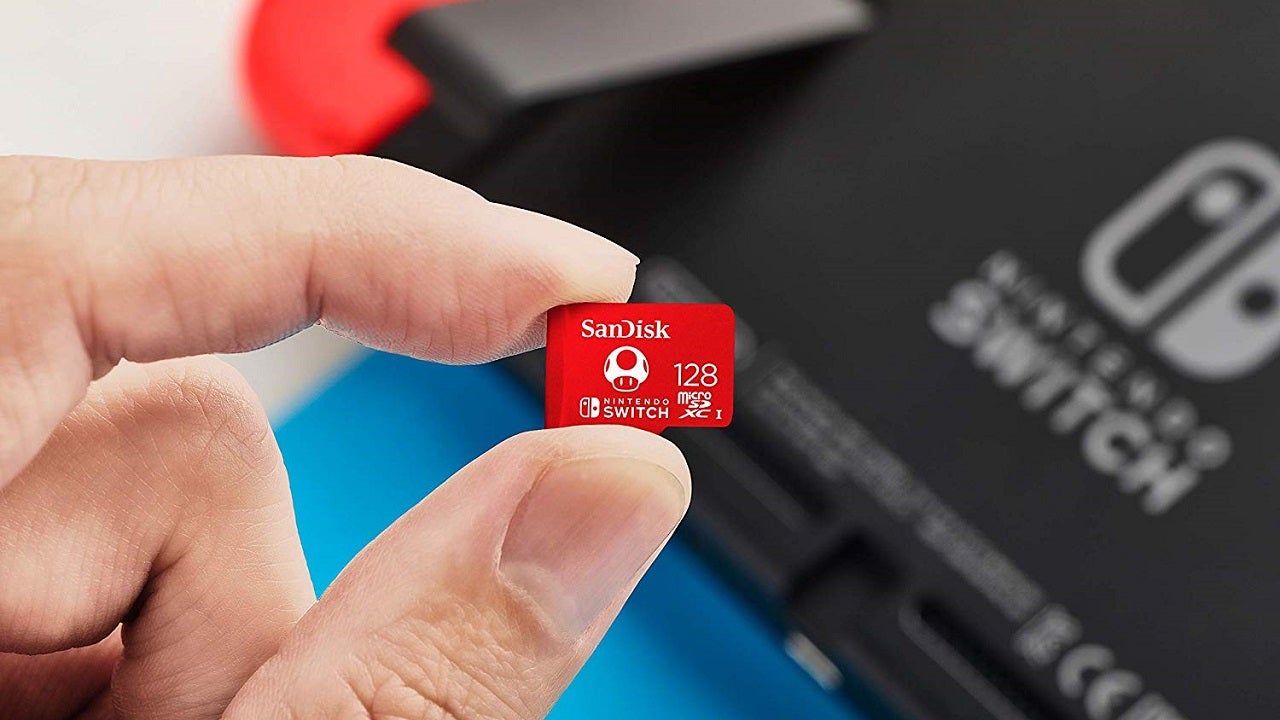 A MicroSD card isn't one of the most exciting gifts to receive, but it's very useful. It means you can easily download plenty of games to your Nintendo Switch, which is ideal timing given there's usually a digital sale on around Christmas and New Year.
---
Joy-Con Controller Pair
It's always useful to have extra controllers, whether that's because you have a Lite and can't detach your existing ones, or because you want to enjoy four-player action. Have fun choosing a colour scheme, but expect to pay a little more for fancier colours.
---
Super Mario Bros Boo Lamp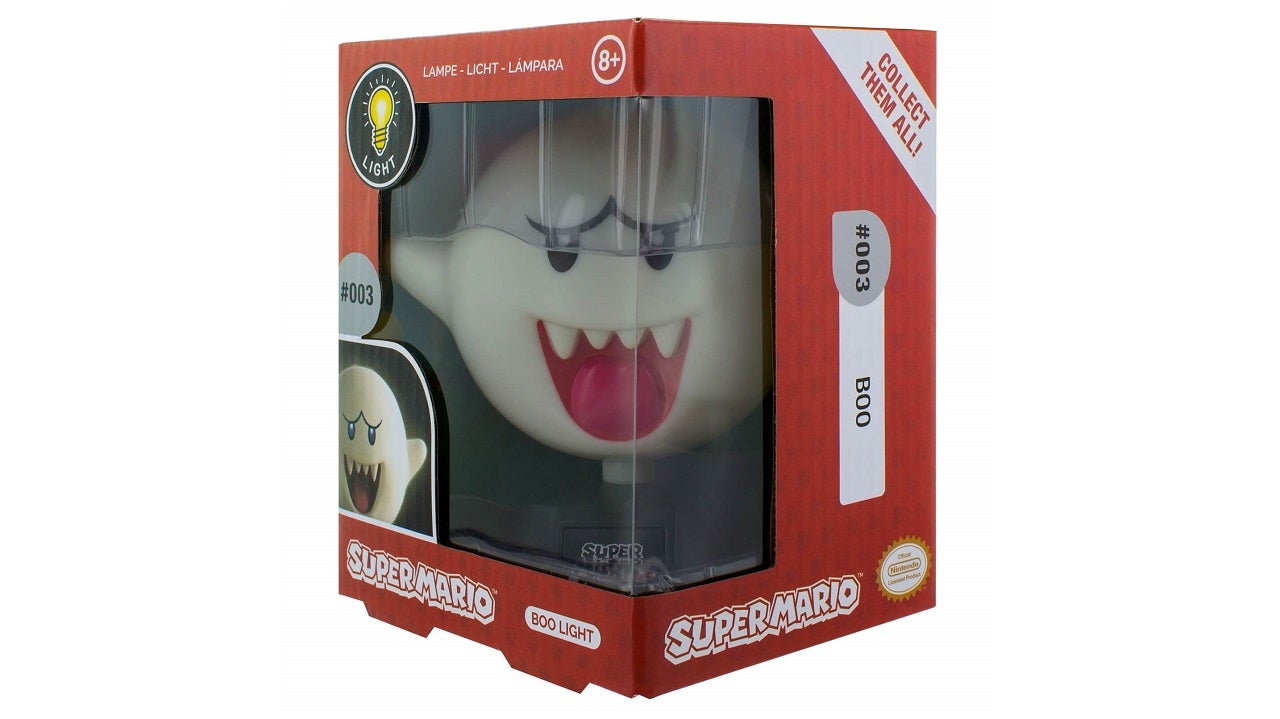 If you're lucky enough to have a games room, this lamp is an appealing way to light up the area. There are other lamps out there, like a Mario one, but we reckon this Boo lamp treads the line perfectly between gaming-related without being tacky.
---
Nintendo Wrapping Paper
To get the full effect of a Nintendo based Christmas, you need some specialist wrapping paper. This paper is adorned with a Happy Christmas message and all your favourite Super Mario Bros characters, plus the ones no one really cares about like Luigi.
---
NES Coaster Pack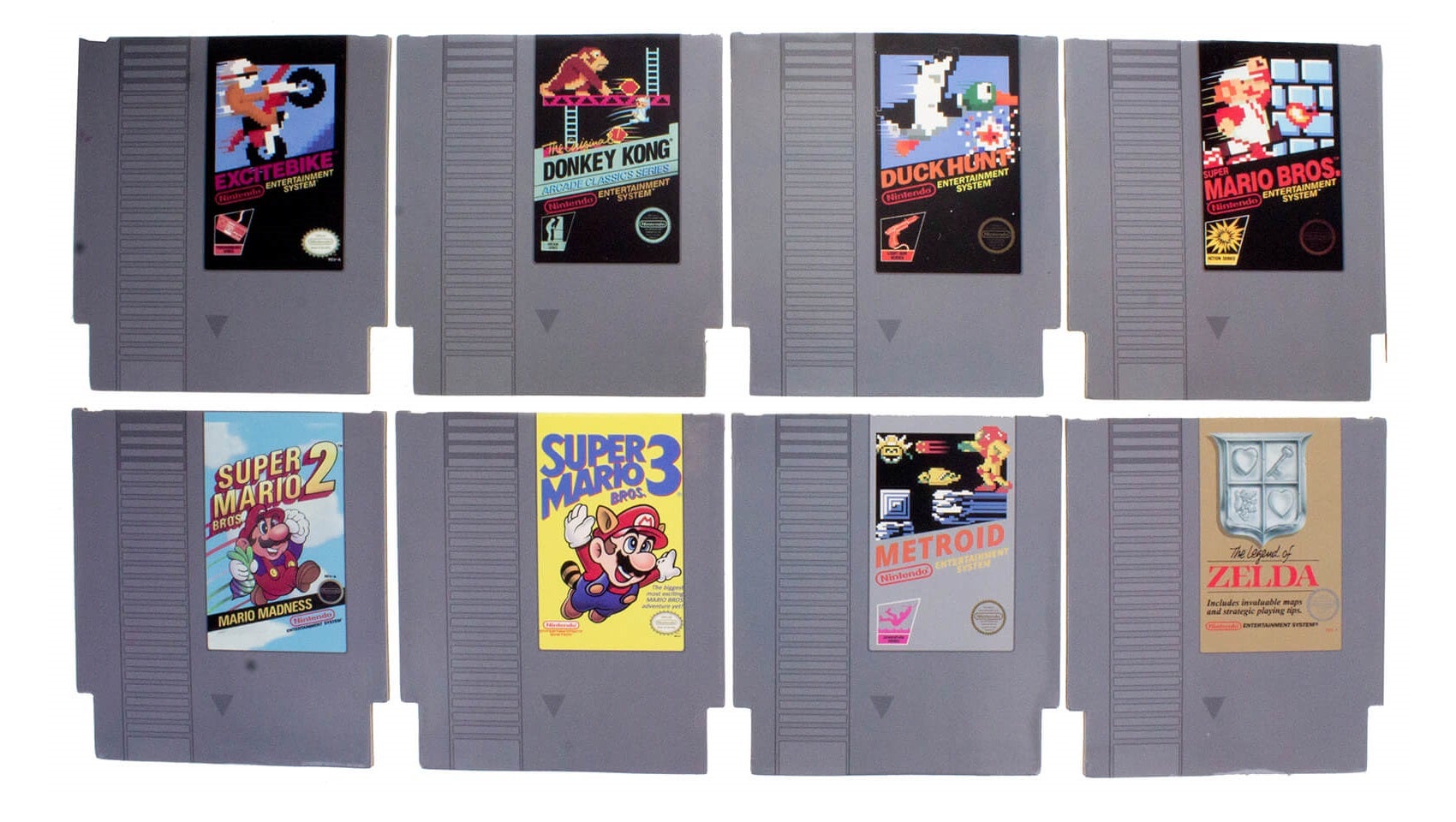 No one likes coffee stains but everyone loves the original NES, right? Buy these coasters which will keep your coffee table clean, and provide you with fond memories of how it all started. They match the look of original NES cartridges including Super Mario Bros 1 to 3, Duck Hunt, Metroid, Zelda, Excitebike, and Donkey Kong.
---
Nintendo Calendar 2020
With the decade coming to end it's time to look forward to all your exciting plans for the year ahead. And you can keep track of everything in one of these Nintendo-themed calendars. Fill up the days with your plans or use it to keep track of all new game releases coming in 2020. Five versions are available, too, featuring the likes of Mario, The Legend of Zelda, Pokémon and Metroid.
---
Super Mario Invincible Star Tote Bag
We should all be doing our bit in 2020 when it comes to helping the environment, and that includes using reusable bags. Gift this charming tote bag to someone, and whatever they carry will be safe from the elements, while also looking good. It's comfy to hold too which will come in handy if you've got a lot of shopping to lift.
---
Hopefully you've found something in there that's solved that final gift conundrum! Stay tuned to Eurogamer over the next few days as we'll also be putting live our Xbox Gift Guide and PlayStation Gift Guide for 2019, too.