Nintendo shuts down Zelda: Skyward Sword Switch port reports
UPDATE: "At this time we have no plans."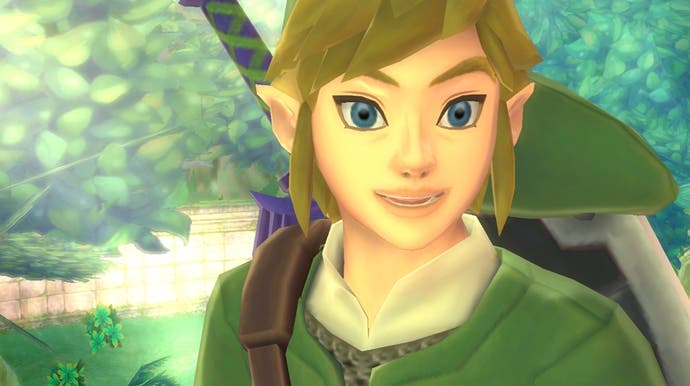 Bad news, Zelda fans. Nintendo has poured cold water on the prospect of a Legend of Zelda: Skyward Sword port for Nintendo Switch.
Earlier this week, Zelda series boss Eiji Aonuma set tongues wagging when he mentioned the idea to fans during a concert of Zelda music in Japan. It sparked excitement for a potential re-release - and the prospect of fixes for a game whose motion control scheme divided the Zelda community.
"At this time we have no plans to release The Legend of Zelda: Skyward Sword on Nintendo Switch," a Nintendo spokesperson told Eurogamer today.
There's not much waggle room there.
---
The Legend of Zelda fans are excitedly discussing the prospect of a Skyward Sword port for Switch.
Last night, Zelda aficionados reported a possible tease of the project from series boss Eiji Aonuma, who appeared on-stage at a Zelda music concert in Osaka, Japan.
Nintendo is yet to comment on the reports, but a much-shared post on social network Weibo quotes Aonuma as having said: "I know what you are thinking, Skyward Sword for Switch, right?" To which fans responded with applause.
The famously-divisive entry in the Zelda series originally launched for Wii in 2011 and required the console's Wii MotionPlus peripheral for its gesture-based sword controls. Its temperamental waggle-heavy combat was a sticking point for many - especially during boss battles which required finely-tuned gestures.
Skyward Sword shook up the series in other ways, too. It removed Zelda's traditional large overworld, and instead used smaller, separate areas designed to be played multiple times, albeit with radical changes for each visit. And then there was Fi, the magical spirit which lived in Link's famous Master Sword. Many fans compared her chattiness to that of Ocarina of Time's Navi - and not in a good way.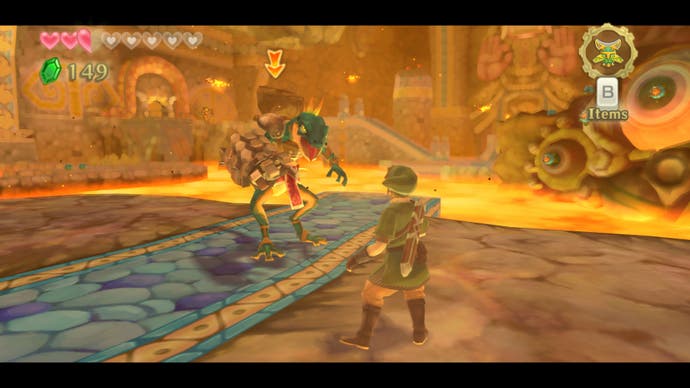 But there was a lot to like about Skyward Sword, too. The game's impressionist painting aesthetic, its memorable Skyloft village, the fantastically over-the-top villain Ghirahim and scene-stealing Groose. Skyward Sword really embraced its placement as the first Zelda game chronologically, and it revelled in providing Easter eggs and lore-heavy moments to retroactively insert itself as a prequel to later instalments.
Skyward Sword being the next Zelda game due for re-release would also make sense - it is next in line for a HD version, following the relaunches of GameCube and Wii games Wind Waker and Twilight Princess on Wii U.
Fans have already seen Skyward Sword in HD via the Dolphin emulator running hacked copies of the game on PC. There, the game's painterly art style really shines. What would be really interesting to see, though, is how well Nintendo strip out the game's MotionPlus sword controls for use with the Switch's handheld mode.
As I understand it, Nintendo is keen to have a Zelda game launch on Switch every year. Following 2017 epic Breath of the Wild, 2018 had a port of spin-off Hyrule Warriors. Is Skyward Sword HD Nintendo's Zelda game for 2019? Nintendo traditionally turns up to The Game Awards every year with something new to show. And guess what - that's next week! Maybe we'll hear something then.
We've asked Nintendo for more.