Ni No Kuni 2 has been delayed until March 2018
"We can't wait to share this new adventure with you our fans".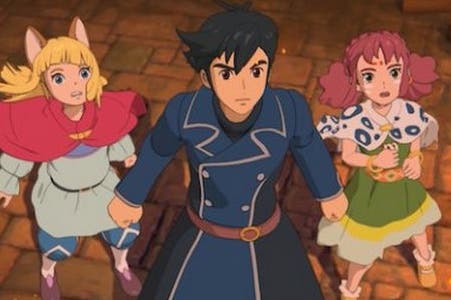 Ni no Kuni 2: Revenant Kingdom has officially received its second delay, and will now release on PC and PS4 on March 23rd 2018, according to publisher Bandai Namco.
Developer Level-5's highly anticipated follow-up to the wonderful DS (and later PS3) J-RPG was initially due to release on November 10th this year. However, its first delay came this summer, pushing the game's launch back to January 19th 2018.
At the time, Ni no Kuni's director (and Level-5 president) Akihiro Hino simply stated that the delay was a result of the studio deciding "that more development time is required in order to deliver the full Ni no Kuni 2 experience to our fans".
In a press release confirming Ni No Kuni 2's latest (and heavily rumoured) delay, Hino said, "Level-5 is committed to delivering the highest levels of design and quality in each of our video game titles. The development of our latest project Ni no Kuni 2: Revenant Kingdom is coming along very well and we can't wait to share this new adventure with you our fans.
"However with innovation and new ideas come the need to ensure everything works together in a fun and cohesive package. This means we'll need a bit more time to make sure the entire Ni no Kuni 2: Revenant Kingdom experience meets Level-5 and Bandai Namco Entertainment Inc.'s high quality standards."
One person that will certainly see this additional development time as positive news is Eurogamer's Tom Phillips. Back in October, he shared his concerns regarding Ni no Kuni 2's radical new structure, and its apparent lack of nuance compared to the original game.
"Maybe there are hidden depths," Tom said of Ni no Kuni 2, "maybe its story, which remains almost completely under wraps, will fit the strange kingdom-conquering gameplay. I'm still trying to keep an open mind."