Ni No Kuni 2 has a season pass
UPDATE: Two expansions coming, special edition includes vinyl and music box.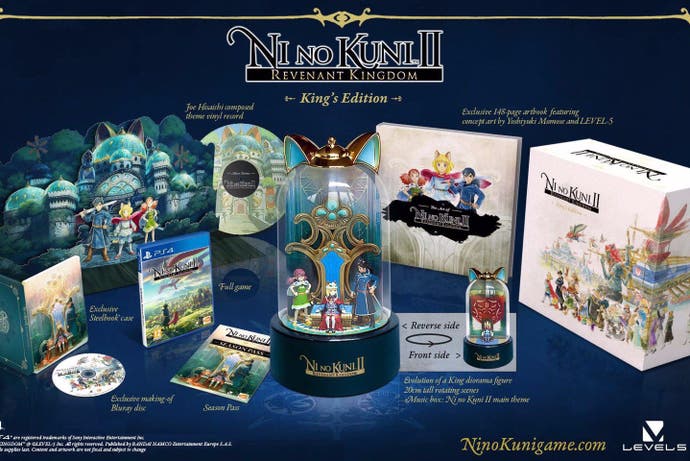 UPDATE 2.35pm: Ni No Kuni's season pass has now been officially announced. There's little more information on what it contains, however, other than the fact the game will have two post-launch expansions.
Oh, and if you live in North America, you get an alternative version of the game's King's Edition with a plush toy Lofty. Darnit, we want one of those.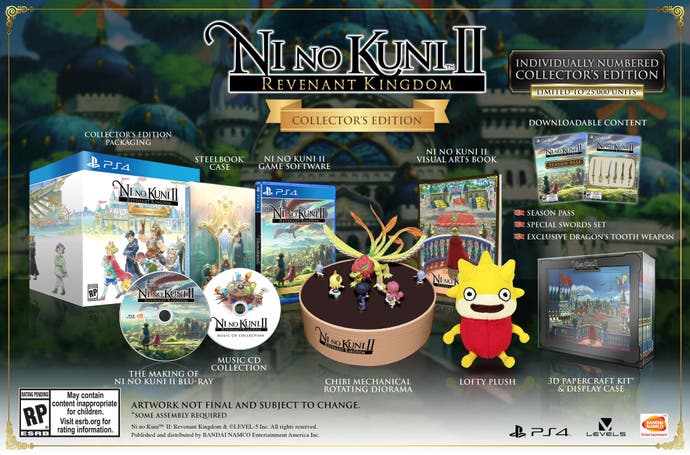 ---
ORIGINAL STORY 11.30am: Upcoming JRPG sequel Ni No Kuni 2 has a season pass.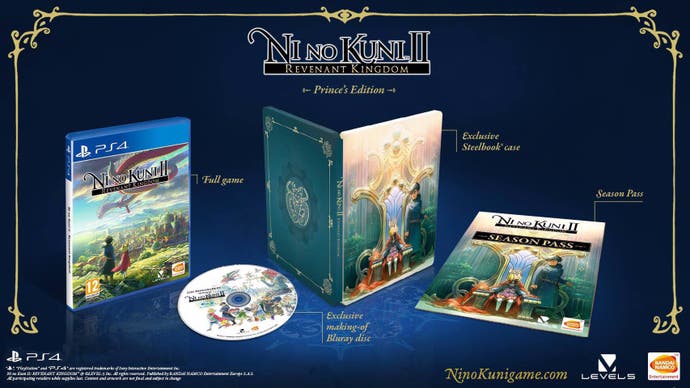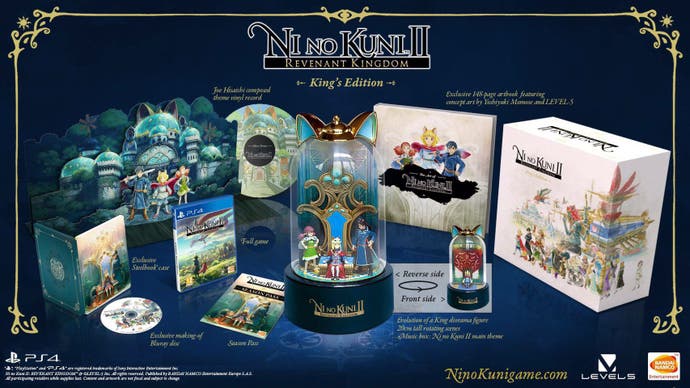 It's a little surprising - the original Ni No Kuni did not have a pass, and was incredibly generous with its post-game content. After defeating its final boss, extra challenges and side-missions would open up to keep you entertained for several more hours.
The season pass was glimpsed as part of two special edition versions of the game - the Prince's Edition and the more extravagant King's Edition.
These were revealed on Bandai Namco Asia's social media and then hurriedly deleted, but not before NeoGAF spotted and saved the images.
Both special editions include the game's season pass, although there are no details yet on what it will unlock.
The Prince's Edition includes the season pass, a making-of Blu-ray and Steelbook case.
The King's Edition includes all of the above plus an 148-page artbook, snazzy-looking soundtrack vinyl and 20cm tall rotating music box.
There's no price yet listed for either but we've asked Namco Bandai for more details.