Next Gran Turismo 5 DLC dated and detailed
New content and patch due out next week.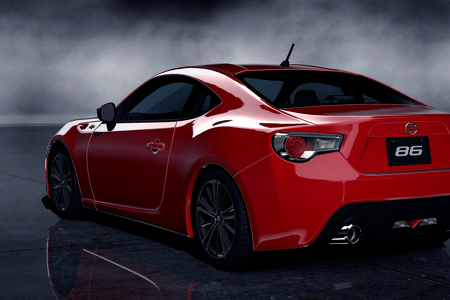 A fresh batch of Gran Turismo 5 content lands on 21st December, Sony has announced.
As detailed on the PlayStation Blog, there'll be two different releases available to download.
First up, Car Pack 2 offers a new and improved 2012 Nissan GT-R Black edition R35, 2011 MINI COOPER S, 2010 Volkswagen Golf VI R, and a 2010 Volkswagen Scirocco R. It'll set you back €3.99 or your local equivalent.
Secondly, all those who picked up either the Racing Car Pack 1, Course Pack 1 or the 'Complete Pack' earlier this year can download the Family Upgrade which allows more than one user to access that content from the same PlayStation 3 unit.
The upgrade doesn't apply to the Racing Gear Pack or Special Paint Pack but automatically applies to the new Car Pack 2.
On top of that, those who own any of the October DLC packs get the Gran Turismo Racing Kart 125 SP and five New Car Refresh cards as an additional extra. The refresh cards revert any car back to 'as good as new' while retaining any modifications or paint jobs you have applied.
Finally, update 2.02 also goes live on the 21st, bringing with it a host of tweaks and enhancements. Highlights of the patch include:
Offering the ability to change wheels on standard cars.
A 'copy' feature will be added to settings sheets.
In GT Auto, players will be able to see how the oil changes, aerodynamic parts, engine overhauls, and racing modifications will affect performance points and engine power, before and after their application.
Free tickets have been added that allow you to wash cars, change oil, overhaul your engine, or refresh the car body in GT Auto (10 coupons will be distributed for free to each of those who have downloaded the 2.02 update).
Pressing the □ button in the car ticket selection screen of the Car Delivery, will now allow you to exchange all car tickets at once.
In screens where the [Garage] and [Driver List] buttons are displayed in the A/B Spec events, Special Events, and Seasonal Events, pressing the □ button will now show the [Garage], and pressing the △ button will show the drivers list.
An option has now been added for 'Max. number of participants - this is featured in the room settings of My Lounge.
Added ☆ marks which show the number of Gold Trophies attained in each event, in the event selection screen of seasonal events.
Racing sound effect adjustment.
Elements of the steering assist controls (used when using certain controllers on Racing Karts) have been adjusted.
As one final Christmas in-game extra, all those who download the update get a Toyota FT86 '12.