New PES 2013 video shows off Player ID system
Robben! Ronaldo! Xavi!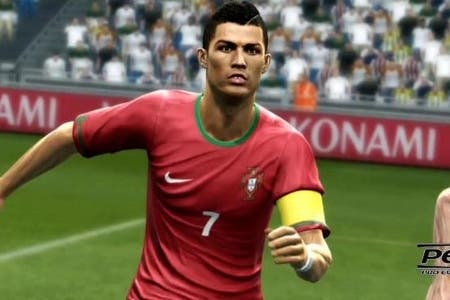 Konami has released a new PES 2013 video showcasing the game's Player ID system.
Player ID is designed to recreate famous footballers' distinctive running styles, postures and signature moves. For example, Cristiano Ronaldo runs with his arms jutting out from his body as if sticks. And Barcelona midfield maestro Xavi turns in tight circles, over and over and over and over again.
Other footballers in the trailer: Dutch winger Robben, Barcelona goal machine Messi, Sweden striker Ibrahimovic and England future star Alex Oxlade Chamberlain.
"Enjoy signature moves from the best players in the world, who will make any match a realistic and beautiful experience," Konami said.