PES 2013 to release one week before FIFA 13
Konami kicks off annual footie game war.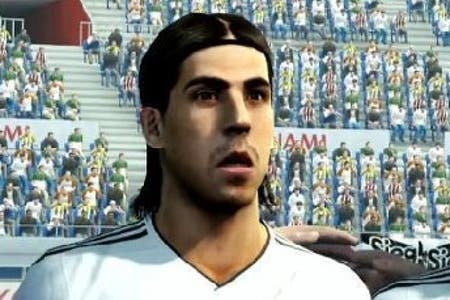 Annual football fest PES 2013 will attempt to get a leg up on FIFA 2013 by launching a week prior to its archival, Konami has confirmed.
PES 2013 will be released for PC, PlayStation 3 and Xbox 360 on 21st September.
EA Sports' FIFA 13 arrives a week later in Europe, on 28th September.
Launch details for PES 2013's 3DS, PSP, PS2, and Wii versions will be announced at a later date.
Two limited edition versions of PES 2013 will be available in the UK, both offering steelbook covers. One is Manchester United-themed. Put your money down early and you'll get a DLC code for Champions League Match Balls.
"This isn't the conservative PES that iterated itself into oblivion for so many years, and nor, right now, does it seem to be one that's hamstrung by minor flaws that blemish its grand philosophy," Martin Robinson wrote in Eurogamer's PES 2013 preview earlier this year.
"In fact, PES 2013 comes across as positively daring, its move towards a brand of flair football promising a game that's uniquely intoxicating, and one that means that the series could see out this generation the way it saw out the last."