PES 2013 has 150 licensed teams, including all the teams in Spanish and Italian top divisions
Extends exclusive license for Champions League.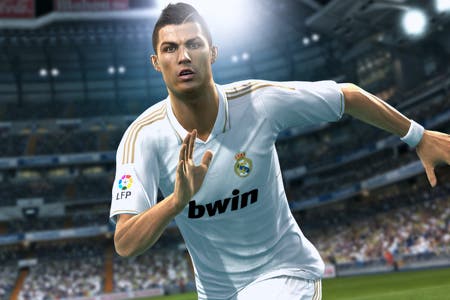 Konami has announced a raft of licensed teams for upcoming football game PES 2013 - 150 to be exact.
The Spanish league is included in its entirety alongside all the clubs from Italian league Serie A.
Konami has done individual deals with Manchester United, Bayern Munich, FC Porto, AEK Athens, Galatasaray Istanbul, Shahktar Donetsk, FC Kopenhagen, Zenit St Petersburg, CSKA Moscow, RSC Anderlecht, Dinamo Kyiv and Dinamo Zagreb, among others.
PES has for a number of years now included just a couple of licensed Premier League teams. This year it looks like only one, Manchester United, has been secured.
17 more national teams have been added, including England, Italy, Germany and France. Konami promised to announce more details on these soon.
Meanwhile, Konami has extended its exclusive agreement with UEFA for the use of the Champions League and UEFA Europa League for PES 2013.
In June European PES team leader Jon Murphy told Eurogamer that Konami can't compete with FIFA maker EA on licenses.
"There are obviously a lot of existing contacts between EA and who they deal with and a lot of trust between them, and there's a lot of money changing hands, and trying to break into those situations is very hard," he said. "At the same time it should be pretty obvious that we can't compete with the massive budgets they have to throw at these things.
"So, for example, with the Premier League, we've opened up negotiations with them in the past and we've got quite close to what we thought was a good offer. It went to EA exclusively. And then after that EA have been dealing directly with the clubs themselves to lock us out of individual club deals as well. So there are several layers we have to be trying to fight through."