New character and mode revealed for Killer Instinct
Hisako and hers.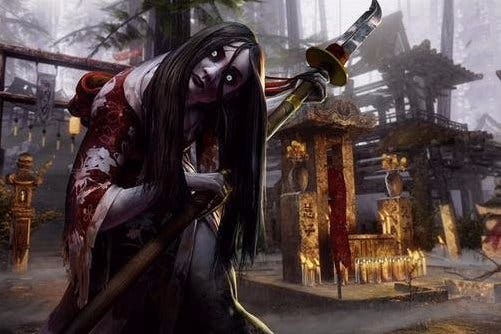 Killer Instinct developer Iron Galaxy revealed a new character for its Xbox One exclusive character, with an eerie looking Japanese fighter joining the fray before the full release of Season Two.
Called Hisako, the new fighter's a 19-year-old Japanese woman who has a reliance on counterattacks. She also leans heavily on Japanese horror motifs, with cold white eyes that glare through lank dark hair.
Hisako is being introduced in April, alongside a new feature called Shadows. Sounding similar in practice to Forza's Drivatars, the mode reads the way you fight and uploads a virtual version of yourself for other players to battle.
While both Hisako and the Shadows mode arrive in April, Season Two of Killer Instinct isn't due until this June. You can see Hisako in action against Jago courtesy of some off-screen footage from today's PAX East.