Killer Instinct on Steam supports cross-platform play with Xbox One and Windows 10
Brawl for all.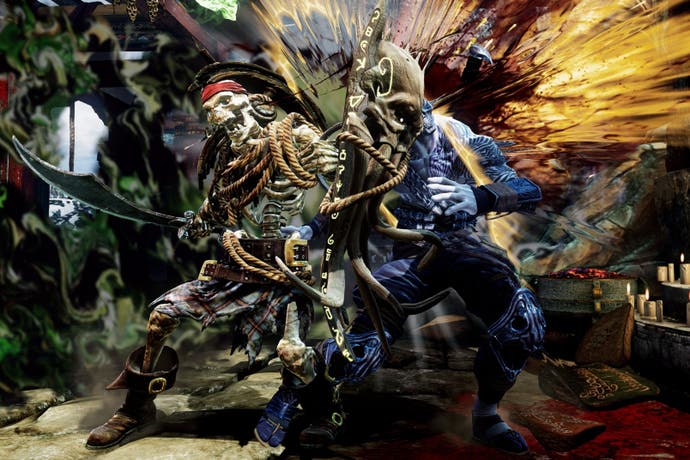 Killer Instinct will support cross-play with Windows 10 and Xbox One when it is released on Steam.
Previously the fighting game was Windows Store-exclusive, available only on Xbox One and Windows 10, but Microsoft announced in June the title would hit Steam later this year. Though Killer Instinct hasn't come out on Valve's platform yet, we now know it will feature a cross-play feature.
Watch on YouTube
On the Killer Instinct forums, community manager Rukari Austin, AKA rukizzel, revealed players on Xbox One or Windows 10 will be able to cross-play with Steam players.
"Yes, this is your confirmation that Killer Instinct players on Xbox One or Windows 10 will be able to play cross-network with players on Steam, as well, and we're super excited to be able to bring that feature to you when KI launches on Steam in the coming weeks," wrote Austin.
"There is one small caveat, though. We will be testing this feature, making sure all the kinks are worked out (as best as we can) in a live environment. What that means for you is that you will see the option for cross play in your menus, but then there will be times where that menu item is turned off, and seemingly missing. Never fear, that is simply us working on things in the background, and your experience will not be affected as we do our work.
"This feature being turned on/off will have zero impact on your ability to play KI in-network, or between Xbox and Windows 10 players. So please, play to your heart's content while we do the dirty work in the background."