Xbox One update adds custom Gamerpics, co-streaming and more
Have your lucky controller automatically sign in as you.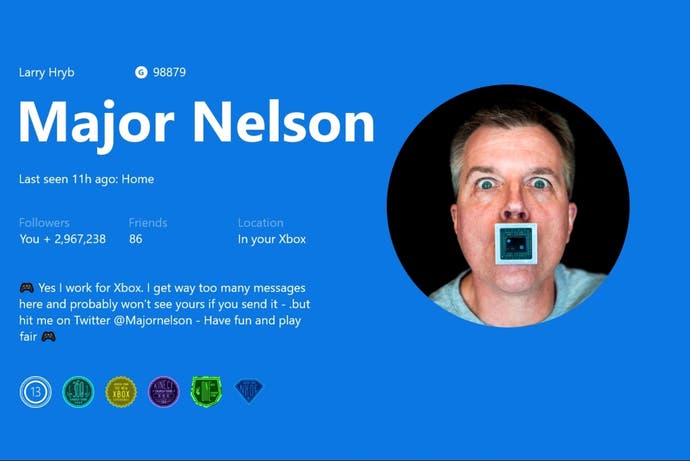 Xbox One is receiving an update today adding a huge host of new features.
One of the most exciting for many is the long teased ability to upload custom Gamerpics, Club profile pics, and Club backgrounds. You'll be able to upload your own photos via the console, a Windows 10 PC, or through the Xbox App on smartphones. Such pics will be subject to the Xbox Live Code of Conduct to prevent inappropriate imagery from popping up.
This update also introduces co-streaming, allowing up to four friends to join a single broadcast.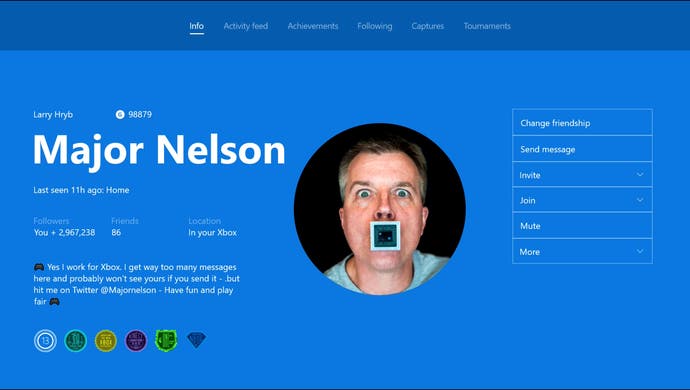 Another neat new feature is the ability to save player preferences to a single controller. Doing so means that as soon as you turn your controller on, it automatically logs into your account and remembers your personalized button-mapping tastes.
Arena options have also been expanded for Killer Instinct, making it easier than ever to arrange a tournament. By going into the Tournaments tab in the Club of your choice, you'll have the option to create your own competition. Select the rules, start time, description, and name of the tournament. The new update makes it so you can see where people are ranked and whether they happen to be streaming at any given time.
The latest update also tweaks the Xbox App on iOS and Android. Xbox Game Pass subscribers will now be able to browse the service's catalogue of games from their phone by going to the Xbox Game Pass section of the Store. From there, you'll be able to download titles directly to your Xbox One, which sounds like a nifty boon should you want to snag a game while out and have it ready for when you return home.