Natural Selection 2 due on Halloween
To celebrate the first game's 10 year anniversary.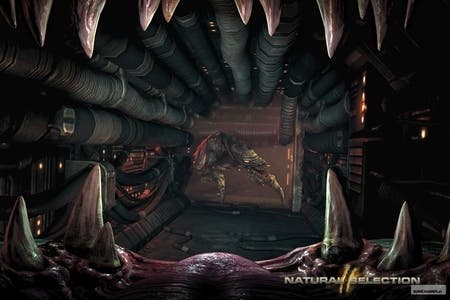 Team-based FPS/RTS hybrid Natural Selection 2 is set for a 31st October release, developer Unknown Worlds has announced.
This commemorates the exact 10 year anniversary of the first Natural Selection, a Half-Life mod.
The game is an asymmetrical multiplayer action title pitting marines and aliens against each other where some players play from a first-person perspective on the battlefield while others build structures and set up defenses from a top-down view.
Pre-orders are now up on the game's Steam page. The Standard Edition retails for £18.99 / €22.99/ $24.99 and all pre-orders will automatically be upgraded to a Deluxe Edition that includes an official soundtrack, 40-page digital art book, and exclusive wallpapers, avatars and in-game marine armour.
Find out more about the ambitious title's intricacies in the Rezzed developer session below.