Natural Selection 2 set for October release on Steam
Pre-order bonuses and Deluxe Edition announced.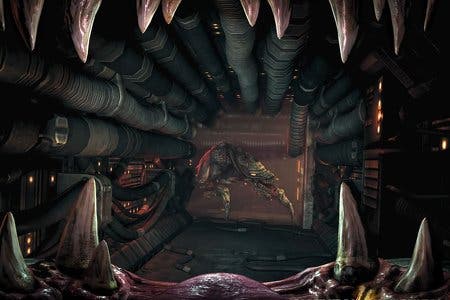 Tactical team-based RTS/FPS hybrid Natural Selection 2 is slated to launch this October, developer Unknown Worlds has announced.
Pre-orders are now up on the game's Steam page, where it's available in two forms.
The Standard Edition retails for £18.99 / €22.99/ $24.99, while the Deluxe Edition costs $39.99 and includes: an official soundtrack, 40-page digital art book, and exclusive wallpapers, avatars and in-game marine armour.
Between now and its release the Deluxe Edition will be discounted to the Standard Edition price of £18.99 / €22.99/ $24.99, and a four-pack is available for £56.99 / €68,99 / $74.97.
Anyone who pre-ordered the game and partook in the beta prior to the game being purchasable on Steam will receive a free upgrade to the Deluxe Edition, a free copy of the Standard Edition and continued access to the beta prior to the game's launch.
If you're not sure if Natural Selection 2's asymmetrical gameplay is for you, you're welcome to check it out at Eurogamer Expo later this month on 27th-30th September at Earls Court, London.