Monster Hunter Stories demo due next week
RPG spin-off offers series' 3DS swan song.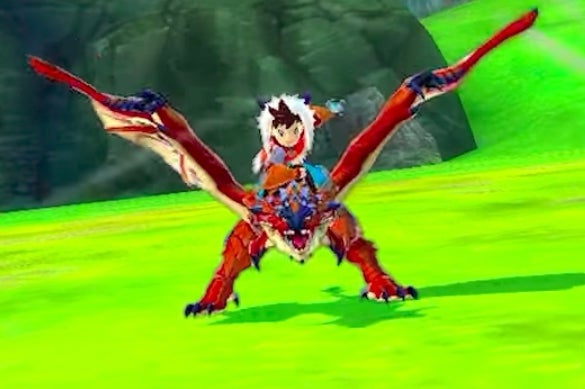 Monster Hunter Stories, the turn-based RPG spin-off of Capcom's beloved creature killing series, is getting a demo on 10th August.
Like all the most recent series entries, Monster Hunter Stories is exclusive to the 3DS. Unlike other titles in the franchise, Stories has a bright, cartoony art style with more conventional big-eyed anime characters.
You'll still fight monsters, harvest their body parts to craft weapons and armour, and scavenge for supplies. The difference is that now you'll battle in turn-based combat and there will be far more plot. You'll also get to tame and ride monsters, which is new.
For a more traditional Monster hunter experience you'll have to wait for Monster Hunter World, which is due early next year on PS4 and Xbox One, with a PC release to follow.
Monster Hunter Stories will launch 8th September on 3DS.