Minecraft Earth: beta access, release date expectations and what we know about the new mobile Minecraft game
Everything we know about Minecraft Earth, the new Minecraft mobile game.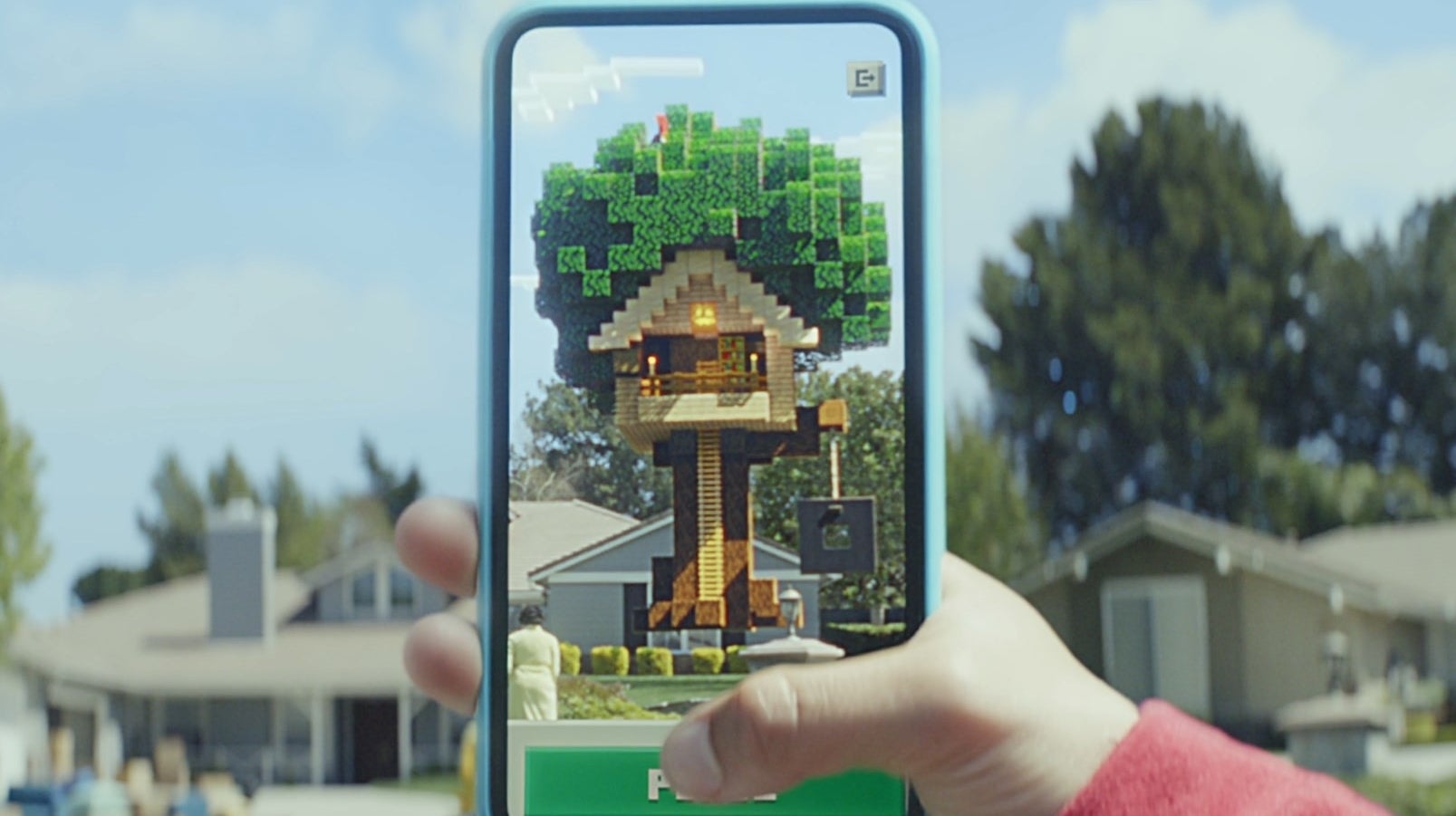 Minecraft Earth, a new AR-based mobile game from Microsoft, has been announced for mobiles, and a Minecraft Earth beta is coming soon, too.
It's still early days in terms of details - there's no full gameplay trailer just yet, for instance - but we do have a few bits of info we can piece together to get an idea of what the new Minecraft game's all about, including updates on when we can expect a Minecraft Earth beta date, too.
Minecraft Earth beta access: how to sign up for the beta
Minecraft Earth has a beta coming up for both iOS and Android, but it's a closed beta, which means it's largly pot luck as to whether or not you'll get access after signing up for it.

Still, Minecraft Earth beta signups are live already, and it's absolutely worth trying if you're keen on giving the AR, Minecraft Go-style game a whirl before it fully launches down the line, so here's how to do it.
How to sign up to get Minecraft Earth beta access:
Head to the official Minecraft Earth beta signups page.
Enter your Microsoft account details when prompted, or create an account if you don't have one already.
Fill out the form on the next page, and hit the "Sign Me Up" button down the bottom.
Super simple, then! You might notice that developer Mojang and Microsoft Studios asks for a fair bit of information about you during the sign up process - they've explained that this is used "to send you your free skin and communicate updates about the game, including any beta programs" whilst they'll "use the other data to help us determine candidates for any beta programs we might launch."
Minecraft beta release date expectations - when will the beta go live?
On the 18th July, Minecraft Earth was released to its first batch of beta testers in both London and Seattle.
When Minecraft Earth will reach the rest of the world is still unknown, but the roll out should continue over the summer.
On the 11th July, Microsoft and Mojang announced that the closed beta for iOS would be released in the next two weeks, with the Android version to follow. This means that the closed beta for iOS could be released as early as 25th July, though we are still waiting for a solid announcement date.
Minecraft Earth explained - what is Minecraft Earth and what do we know about the new Minecraft mobile game so far?
Minecraft Earth is a new AR, Pokémon Go-style mobile game, only it's Minecraft. Here's the first full trailer to give you an idea - although note that none of this is actual gameplay just yet.
There are five key bullet points of info we have from a press release so far:
Go on Adventures - In Minecraft Earth you'll go out in the real world to find small clusters of blocks, chests or mobs called Tappables. As you walk, you will also find adventures which are small slices of Minecraft worlds that you play in life-size AR. The examples given are your sidewalk becoming a mine, where there may be diamonds under your feet, or your local park may have Minecraft trees where skeletons lurk. Players will "collect resources, fight mobs, and gain experience points to progress in their career."
Collect, explore and survive - Minecraft Earth will feature "many of the Vanilla Minecraft mobs", along with new ones mobs set to be revealed in-game. You'll also be able to gather thsoe mobs to "populate builds", along with all the usual farmable resources.
Experience your creations all around you - Players can build their own permanent creations in Minecraft Earth through special things called Build Plates, which Microsoft describes as "the best implementation of the creative spirit of the Vanilla game". With them, you can build in small, tabletop-sized environments where you can interact from above, or if you place your Build Plates on the ground you'll be able to see your creations outside in "life-size scale".
Collaborative multiplayer - Minecraft Earth's described as "optimised for social multiplayer experiences", and anyone with an AR-capable smartphone and the game installed will be able to join your session.
Fancy-tech - Minecraft Earth will use Microsoft-owned technology like Azure Spatial Anchors tracking and PlayFab integration "to bring the game to life for a sophisticated AR gaming experience".
There's still not a huge amount of clarity from those points. It seems as though the game is mostly about building Minecraft-style structures around you in the real world, and adding to or joining in with other people's creations as you walk around. At least that's what the trailer suggests.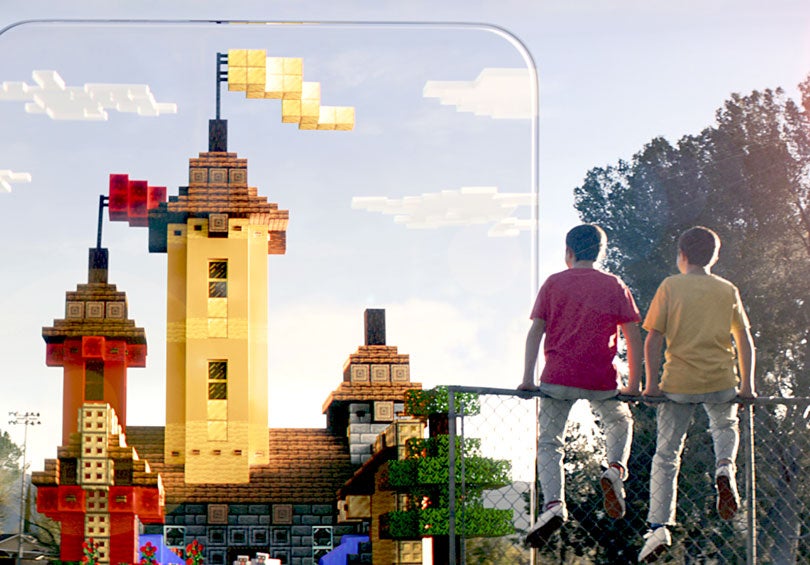 There's a bit more information in the official FAQ, too:
Minecraft Earth will be free to play, and it won't have loot boxes.
It's available on iOS and Android AR-capable devices, with more specifics on those to be announced "soon".
In terms of player safety, here's the official line: "Players and parents will be able to use Account Management to adjust safety and privacy settings. A reporting system will allow players to report any concerns in-game and on our website. In addition, we will also have a moderation team working 24/7 to manage and respond to reports."
Interesting! Still plenty to be revealed then, of course, but this, along with the likes of Harry Potter: Wizards Unite, marks another major player entering the Pokémon Go-style AR mobile game genre, and we're pretty intrigued to see how it turns out. We'll update this page as we find out more!
---
For more guides like this on big, upcoming games and hardware on Eurogamer, we've pages on: