Google Stadia games list, launch games, price, minimum connection speed requirements and everything we know
All our information on Google Stadia gathered together in one place.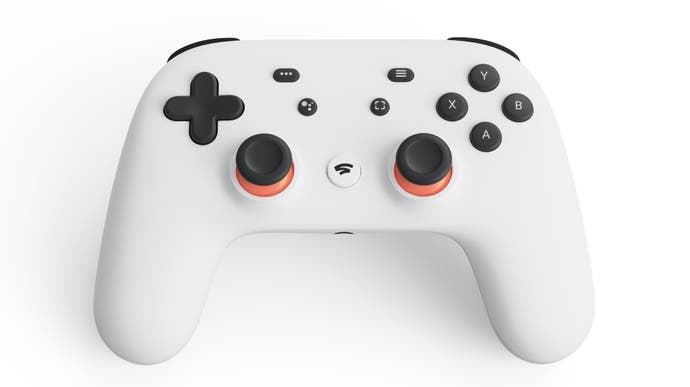 Google Stadia games have been unveiled, including Google Stadia launch games, but as is always the case with new hardware, there are more questions than answers for now.
We know about the Google Stadia release date and Google Stadia price and thanks to a a fantastically in-depth Digital Foundry interview with Google's Phil Harrison and Majd Bakar, we know some of the key details on how Google Stadia works.
If you're interested but not sure if you can play, we also have Google Stadia minimum speed requirements, too.
We've everything we know about Google's first big foray into gaming tech, from the fundamentals to the nitty gritty, below.
Latest update (November 12th) - Confirmed Stadia launch games and the rest of the 2019 line-up ahead of its November launch.
On this page:
Google Stadia games list, including Stadia launch games
Here are the confirmed Google Stadia launch games, available from November 19th: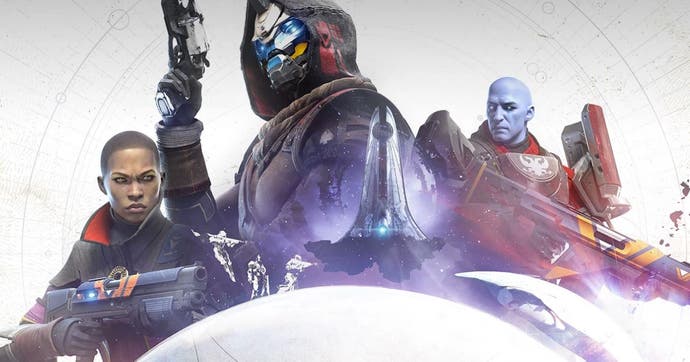 Ubisoft - Assassin's Creed Odyssey, Just Dance 2020
Bungie - Destiny 2
Rockstar - Red Dead Redemption 2
Tequila Works - Gylt
Gwen Frey - Kine
Warner Bros - Mortal Kombat 11
Square Enix - Tomb Raider Definitive Edition, Rise of the Tomb Raider, Shadow of the Tomb Raider
SNK - Samurai Shodown
Drool - Thumper
Here are other games coming in 2019:
Attack on Titan 2: Final Battle
Borderlands 3
Darksiders Genesis
Dragon Ball Xenoverse 2
Farming Simulator 19
Final Fantasy 15
Football Manager 2020
Ghost Recon Breakpoint
Grid
Metro Exodus
NBA 2K20
Rage 2
Trials Rising
Wolfenstein: Youngblood
And here's the other currently announced list of games and supported publishers for Google Stadia, copied verbatim from the official press pack:
Bethesda - DOOM Eternal, DOOM 2016, The Elder Scrolls Online
Capcom - games unannounced
CD Projekt - Cyberpunk 2077
Coatsink - Get Packed
DotEmu - Windjammers 2
Electronic Arts - games unannounced
Larian Studios - Baldur's Gate 3
nWay Games - Power Rangers: Battle for the Grid
Robot Entertainment - Orcs Must Die 3
Superhot Team - Superhot
THQ - Darksiders Genesis, Destroy All Humans
Ubisoft - Tom Clancy's The Division 2, The Crew, Watch Dogs Legion 2
Google Stadia release date and price
Google Stadia has a release date of November 19th, with first access by purchasing the Founder's Edition bundle at £119/$129.99. If you're not getting that, you have to wait for a Base model coming 2020.
The Founder's Edition includes:
Chromecast Ultra hardware for 4K and HDR streaming
Limited-edition Night Blue controller
Three-month subscription to Stadia Pro, which offers 4K and HDR streaming and access to all Destiny 2 content
Three-month Stadia Pro subscription for a friend (known as a Buddy Pass)
Discounts on Stadia game purchases
First access to a Stadia username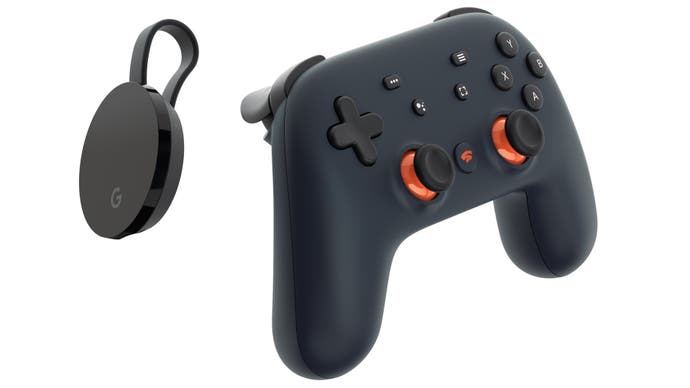 Beyond that, the Google Stadia price is:
Base model (available 2020): Free, offers 1080p, 60fps and stereo sound maximum
Pro subscription: £8.99/$9.99 a month, offers 4K, 60fps, HDR and 5.1 surround sound, discounts on game purchases, free games (including all Destiny 2 content)
Games: An additional purchase on top of either subscription
Google Stadia minimum speed requirements for 720p, 1080p and 4K resolutions
As for Google Stadia minimum speed requirements, they are:
10 megabits per second: 720p, 60 fps, stereo sound
20 megabits per second: 1080p, 60 fps, HDR, 5.1 surround sound
35 megabits per second: 4K, 60 fps, HDR, 5.1 surround sound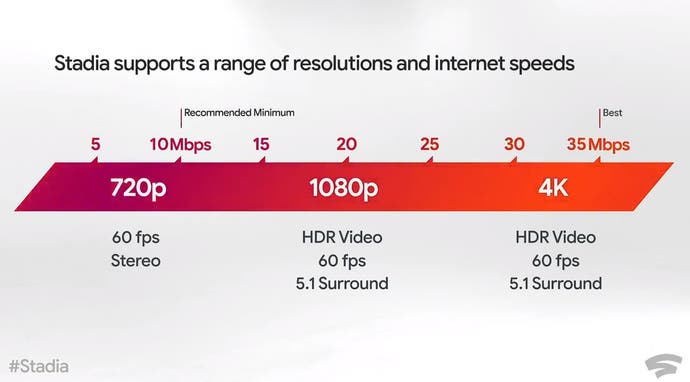 What is Google Stadia? Google's streaming platform explained
Google Stadia is the Google's idea of what "next gen" gaming will look like. It's a streaming service, yes, but it's also a platform of its own with genuinely vast potential for increasing the size, scope, and visual fidelity of games, and - if it works well - it's a means for people to seamlessly move from watching games to playing them and back.
There is no Google Stadia console, and no physical box for you to buy that plays games. Stadia, as Phil Harrison puts it, is a "place". It will run "wherever YouTube is" - which means on smart TVs, laptops, tablets, mobile phones, desktop PCs or streamed from the Google Stadia controller (more on that below) and displayed via Chromecast on an old TV in your living room.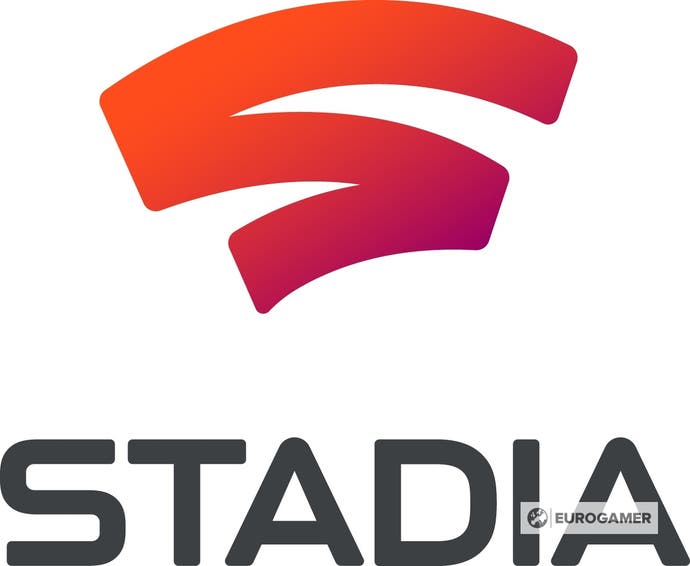 It's a little tricky to explain, but here are three key points to take away from the slightly terrifying tech giant's initial reveal that give you a good idea of what exactly Google Stadia is:
It's a service, like YouTube or Netflix, that lets you play games anywhere you have a decent internet connection at up to 4k 60fps, with plans for 8k and beyond in the future. As a result of that it's also a huge shift upwards in the 'power' available to developers. As Phil Harrison puts it: "the go-to example would be battle royale going from hundreds to players to thousands of players, or even tens of thousands of players. Whether that's actually fun or not is a different debate, but technologically that is just a headline-grabbing number that you can imagine."
It's designed to drastically reduce the 'friction' of modern-day gaming. According to Google, everything loads in 5 seconds or less. You can buy a game and instantly play it, turn on Stadia and instantly be playing something new or old, and seamlessly move between watching and playing...
It's built around the idea that the future of gaming is having the ability to watch and play games in one place: "our vision for our platform is to converge those two worlds together so that you can be watching a game, click and be playing a game and vice-versa". You can simultaneously play a game in 4k 60fps, be streaming it to YouTube in 4k 60fps, and invite your friends, or viewers, or specific people to join you, or go join them. You can also get extremely granular with this too, challenging viewers to complete a specific mission exactly how you did, or clicking on a link in a YouTube walkthrough to go exactly to that point in the game. It's very closely integrated with YouTube.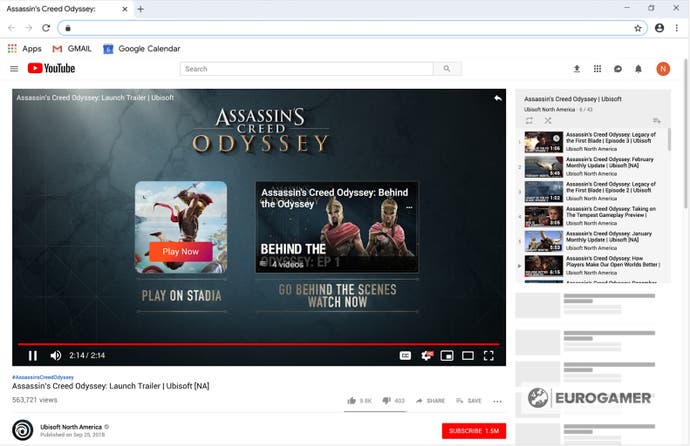 Google Stadia controller and tech details - how does Stadia work?
In brief then, the way it works is as follows: Google has datacentres - places with vast amounts of hardware that actually power Stadia - around the world. Turning on Stadia, like you'd turn on YouTube or Netflix or anything else to watch or play, will connect you to one of those, and it's those datacentres that power the games you're playing. You pick up a controller, press a button, and all the hard work is handled in some big loud room somewhere while you play games on your TV or phone or whatever else.
The only hardware that Google is launching is its Stadia controller. Here's what you need to know about it.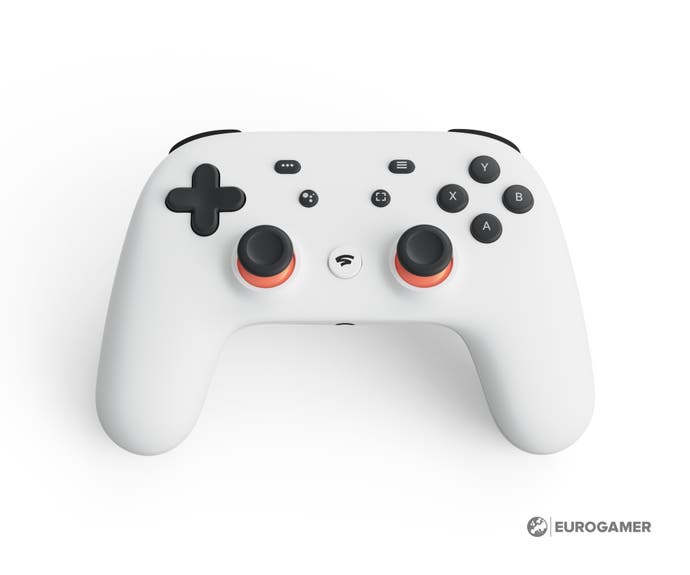 Google Stadia controller explained
The Stadia controller is pretty similar to most game controllers, looking a bit like a minimalist and slightly boring blend of a Dualshock 4, Xbox One controller or Switch Pro controller combined. But there's a bit more worth knowing:
A Google Stadia controller is use to play on non-smart TVs, via Chromecast.
The Stadia controller connects directly the Stadia service over wifi - not to the Chromecast. The Chromecast receives the data from the Stadia service and displays it on your TV.
A Google Stadia controller is not necessary for any screen however. You can use any USB controller (Xbox, PlayStation, third party or anything else USB) to play Google Stadia. The only screen needing a workaround for a non-Stadia controller is a non-smart TV: you'll need to play on a device with an HDMI output like your laptop and connect that to your old TV to avoid using the Stadia/Chromecast combo.
The Stadia controller has all the ususal modern gamepad funcions, plus two new ones: a Share function, which controls things like streaming your game as you play and so on; and the other is a voice-command function that uses Google Assistant technology.
If you're using the Stadia controller, you can use voice commands. Here's Harrison's example: ""Hey Google, I'd like to play Game X with Madj and Patrick," and it will set up a multiplayer game with the players you've listed immediately."
You can also use third-party devices - Digital Foundry have used the Razer Raiju Mobile - to play with a controller on mobile. It's expected that Google will have some official partners for this but they're not willing to confirm or talk about that in detail yet. (As Harrison put it: "There are some really good third-party solutions which we support from launch and we have some other ideas as well, but we're not going to share those right now.")
Google Stadia tech details
You can read the full breakdown and fantastic analysis in Rich Leadbetter's Digital Foundry piece on Google Stadia specs, but here are the very basic details to start with:
CPU: Custom, server-class 2.7GHz hyper-threaded x86 CPU with AVX2 SIMD and 9.5MB L2+L3 cache
GPU: Custom AMD GPU with HBM2 memory and 56 compute units, capable of 10.7 teraflops
Memory: 16GB of RAM with up to 484GB/s of performance
Storage: SSD cloud storage
We don't know the exact number of corse the CPU will have yet - Google was wary of discussing this just yet - although the guess (and this is just an educated guess for now, to be very clear) from Leadbetter is that it will use one of those listed on Google's cloud server specs page. As Rich puts it: "This can deliver up to 96 virtual CPU cores and can address up to 624GB of memory". In other Leadbetter words, it'll be "a true generational leap", either way.
It's worth clarifying, again, that this is totally scalable. It's not a single piece of hardware like an Xbox One X. It is, in Google's words, "elastic", so multiple instances of the above can be "stacked" - we've seen a demonstration of three of those GPUs running together, for instance - and the idea at least is that for developers the sky is the limit, within reason.
There's also substantially more detail on the tech, networking tech in particular, in our aforementioned Digital Foundry interview with Harrison and Bakar.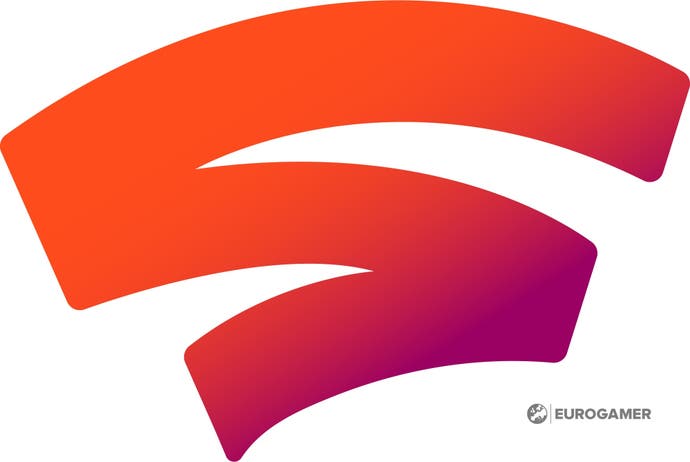 The main concern with the streaming side of things is the issue of latency, for instance. Harrison claims those problems are "solved and mitigated", through Google's "investments in the datacentre that will create a much higher experience for more people, and there are some fundamental advances in compression algorithms."
What's more, he was keen to emphasis the rather ominous point that "a lot of Google technologies are the fundamental fabric of the internet". It's that lengthy expertise that the company is clearly leveraging with the tech behind Stadia.
Other things to know about Google Stadia:
Battery life for gaming on phones will be drastically increased, too - Bakar says: "all you are doing is playing a video, so playing Assassin's Creed or Doom or any heavy game on your phone is using less battery than if you're playing a mobile game, and you can play for ten hours."
It's not on smart TVs yet, although the plan is that it will be - "For now we're just focusing on Chromecast, but from a technical and functional perspective, its wherever YouTube is". Again, a "fundamental" part of the platform is that it's "screen agnostic" - the idea is anywhere you can log in to Google and watch YouTube, you can play and watch via Stadia.
Developer "buy-in" is looking "great" - Google has apparently been talking to developers about this for years, and they've founded their own first-party studio called Stadia Games and Entertainment, but there's no news on game announcements from that studio, or any Stadia exclusives for now. Jade Raymond, formerly of EA, is a VP at Google now and seems likely to be heading up that studio.
Google claims it is and will be very easy for developers to bring their existing games over to Stadia.
Stadia will have "full cross-play" with other platforms and split-screen couch-coop multiplayer, without compromising any fidelity.
Google will have its own Stadia store where ou can discover and find games, but the idea too is that anywhere there's a Stadia link - a YouTube video, Google search results, in an article or shared via WhatsApp or Discord, you'll buy able to view, buy and hop straight into a game.
Importantly, Harrison claims Stadia will have "very robust approaches to community moderation... you can be assured we will have will be best-in-class parental controls and digital gamer wellbeing controls that will allow parents to manage what their kids play, who they play with and when they play."
As for data privacy, a big concern for those understandably somewhat sceptical of Google: "We're absolutely committed to everything being at the user's control, and the same level of control and functionality that you would expect from Google will apply to us as well," Harrison says.
Google Stadia Digital Foundry coverage on Eurogamer:
Before we reel off our final list of good-to-know bits and bobs, here's a roundup of all our analysis and info so far from the announcement:
---
For more guides like this on big, upcoming games and hardware on Eurogamer, we've pages on: