Harry Potter: Wizards Unite UK and US release date, release time, and everything we know about the new Harry Potter mobile game
Everything we know about the new Harry Potter game - including when you can get your hands on it.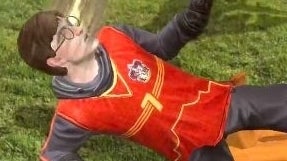 Harry Potter: Wizards Unite is a location-based adventure from Niantic, the creators of Pokémon Go.
While it's akin to Pokémon Go in many ways - especially with several comparable systems - this is a much more narrative-focused adventure, and refers to the Wizarding World's many characters and storylines.
Niantic has confirmed the Harry Potter: Wizards Unite release date in the UK and US, players. And if you're not in the right region yet, there's still plenty to read up on and see ahead of launch. Lumos!
On this page:
Harry Potter: Wizards Unite UK and US release date and release time explained
Harry Potter: Wizards Unite has a UK and US release date of Friday, June 21st for both iPhone and Android devices.
That's right now - just search 'Wizards Unite' in your store of choice to find it.
The UK and US is the start of a global release, with other regions set to follow. Meanwhile, the game was already made available in Australia and New Zealand as part of an early open beta period.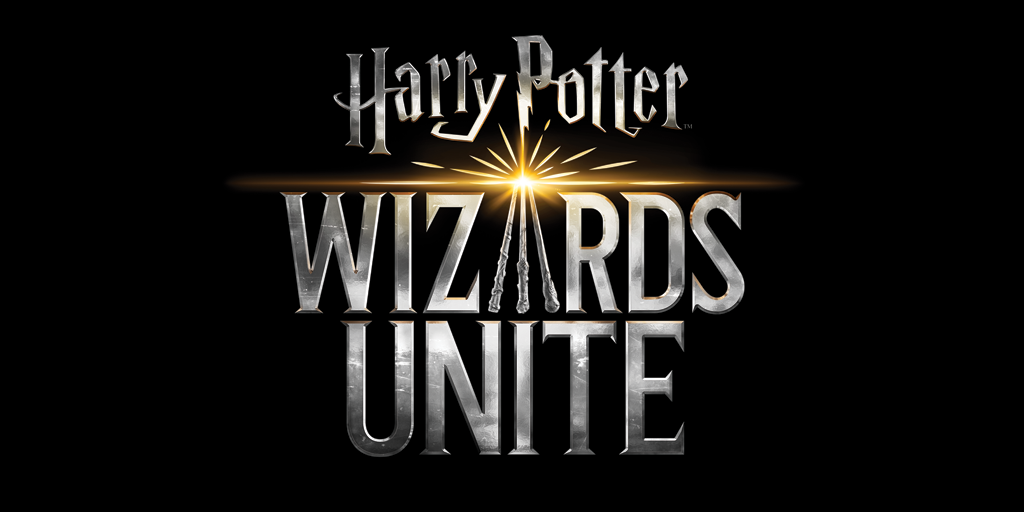 Meanwhile, one region it reportedly won't be coming to is China (via Reddit).
Will Harry Potter: Wizards Unite beta progress carry over to the full game?
If you are lucky enough to have access to the Harry Potter: Wizards Unite beta in Australia and New Zealand, the good news is your progress will not be reset once it ends, and will carry over to the full game.
Thanks to SuicidalNoob on reddit for confirming this.
---
Before beginning your wizarding adventure, you'll want to join a Hogwarts House in Harry Potter Wizards Unite. After that you'll need to learn how to battle, so you can compete in Wizarding Challenges at Fortresses or how to use Greenhouses, so that you can perform Potion Master Notes. You can also unlock Portkey Portmanteaus and choose a profession from Auror, Magizoologist or Professor. Don't forget to take part in the monthly Community Day event either!
---
Everything we know about the new Harry Potter mobile game, Harry Potter: Wizards Unite
Between the Harry Potter Wizards Unite beta and a pre-release hands-on event, we have plenty of specifics on how Harry Potter: Wizards Unite will work.
Our in-depth preview and launch interview better goes into the context of the following features, but in short, expect the following:
Moment-to-moment it plays much like Pokémon Go - you explore a real-world map and interact with locations, taking you to encounter screens, depending on what you just selected.
Surprisingly, you won't join a Hogwarts House as part of your character creation, at least those that make any meaningful different to gameplay. It seems that the idea is for players to collaborate and not compete - hence the subtitle of the game.
Three Harry Potter Wizards Unite Professions / Classes are available to chose from - Auror, Magizoologist and Professor, each with a known character from the Harry Potter universe representing them. Each one will have a skill tree with abilities to choose between, and don't worry, you aren't tied to a specific Class - you can switch between them at will.
There will be a storyline to follow, which sees you investigate an event known as the Calamity, which has generated 'Foundables' throughout the world, along with a series of disappearances. There will be a "deep, multi-year narrative arc", according to a press release.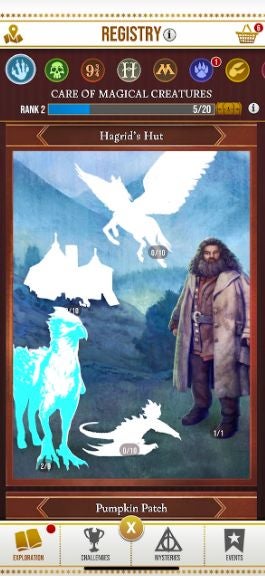 These 'Foundables' are found out in the wild - not unlike Pokémon Go's Pokémon encounters - and compose of different types depending on their colour. These encounters could be enemies - a Death Eater, a werewolf or Dementor, for example. These encounters take you to AR screen, and once you have lined up the reticule, you'll then swipe to cast spells and consume potions to win.
Like Pokémon Go the appearance of specific Foundables will be tied to the weather, time of day, location and even other factors, such as moon phase.
Completing these Foundaries will give you rewards, as well as filling up your Registry - think of it as a Pokédex in Pokémon Go - composed of various pages for the world's many different interests (Dark Arts, Magical Creatures, Magical Games and Sports, and so on) to complete.
Other points of interest out in the world will be tied to real-world points of interest - Inns and Greenhouses where you can collect items, and Landmarks, which will have specific types of Foundable spawn nearby (not unlike nests in Pokémon Go).
There are also Fortresses, akin to Pokémon Go's Raids, except permanently accessible. These dungeons compose of multiple floors full of enemies - increasing in difficulty as you go - where a maximum of five players can enter to clear out. Having a varied team of Harry Potter Wizards Unite classes will help here.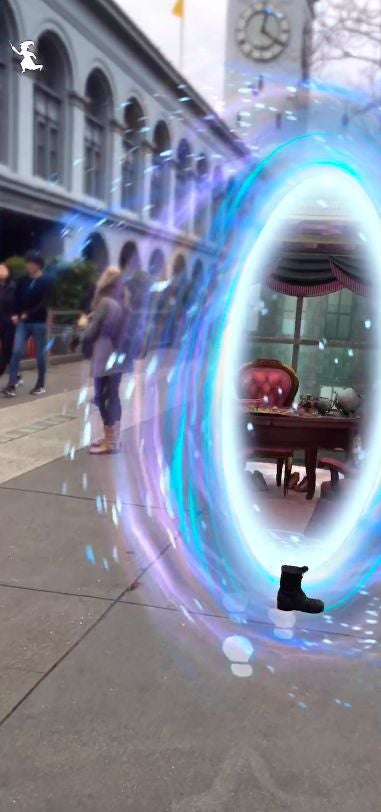 There are many other items supporting systems, including crafting Potions using recipes, Portkeys which requires keys to open which teleport you to familiar locations within the world of Harry Potter (a somewhat close comparison would be Pokémon Go Eggs in how they require some effort before opening), Runestones to access Fortresses (similar to Raid Passes in Pokémon Go).
Attached to some of these, we assume, is an in-game shop with in-game purchases, alongside the ability to earn (and again, we assume buy) cosmetic accessories for your profile.