Microsoft Flight Simulator lands on Xbox Series X/S next summer
Boeing places.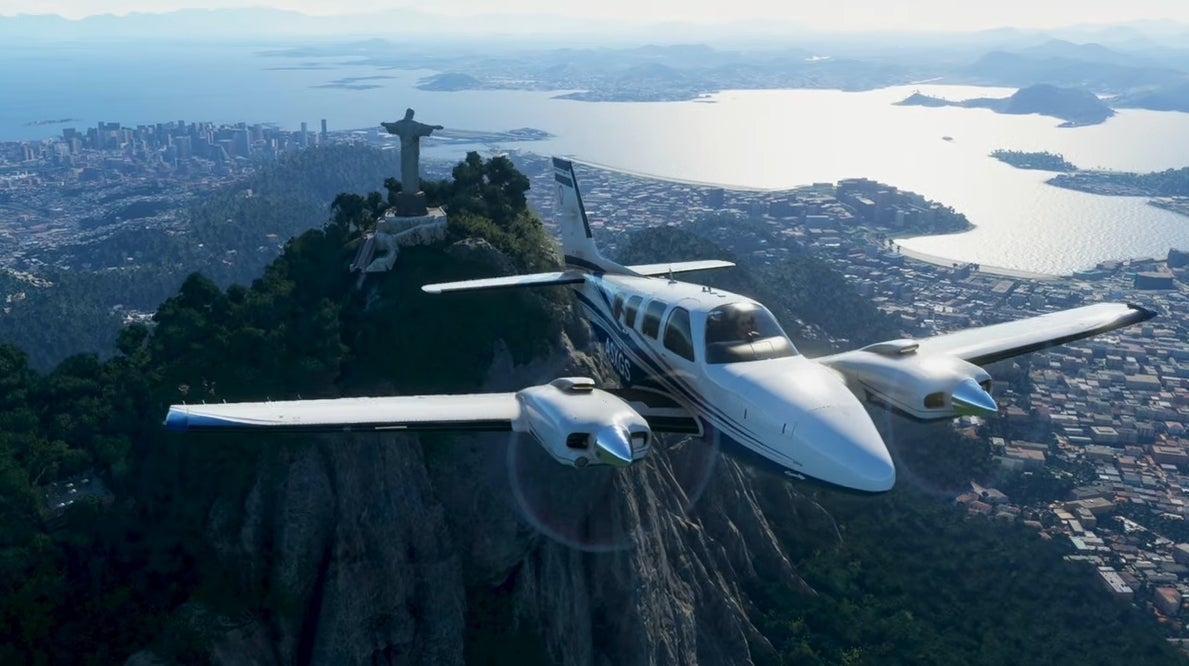 It's already been entertaining us for nearly half a year on PC, but we now finally have a release window for Microsoft Flight Simulator on Xbox, as the game is due to arrive on Xbox Series X/S in summer 2021. And it's going to be available on Xbox Game Pass on launch day, of course.
Announced at the Game Awards, a brief video was shown displaying the game running on Xbox Series X. It's a demanding game to run even on PC, but the Xbox Series X trailer sure makes it look stunning.
"Simmers on Xbox Series X/S can expect the same level of depth as the PC version, allowing you to experience the most authentic and realistic flight simulator we have ever created," said head of Microsoft Flight Simulator Jorg Neumann in a blog post. I guess we'll have to wait to find out what that actually means in tech terms.
The blog post also mentions Microsoft will be working with several third-party partners to bring additional peripherals to Xbox Series X/S, so that sounds like good news if you're a flight stick fan. As for an Xbox One version of Microsoft Flight Simulator, well, there's no mention of that.
Made by Asobo Studio, Microsoft Flight Simulator 2020 launched on PC on 18th August this year, and is currently included with Xbox Game Pass for PC. It earned itself a Eurogamer Essential, with Martin Robinson describing it as a "technical marvel, as well as an education and exploration of the joys of flight".