Marvel's Avengers delayed by four months
Thor you should know.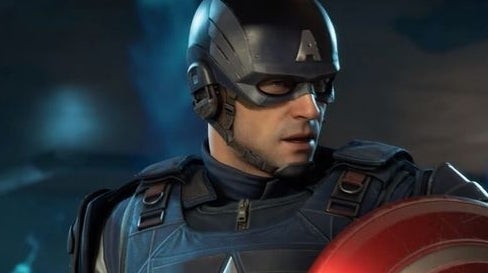 Tomb Raider developer Crystal Dynamics has delayed its big new Marvel's Avengers game from May until September.
Previously set for 15th May, it will now arrive on 4th September.
It's a significant delay - well clear of Cyberpunk 2077 and much closer to the launch of this year's new consoles.
But it's not a huge surprise. Out of all the big games announced last year, Marvel's Avengers had the roughest ride. Revealed at E3 2019 to a decidedly mixed reception, the game drew fire for its confusing sounding mix of single-player and online elements. There was criticism, too, of how the game looked, and how the demo level brought to the show failed to live up to expectations.
Some of that sentiment has shifted in recent months, however. The reveal of Kamala Khan as a major character in the game last October offered a welcome new perspective for the game's story - one free from the baggage of being well-played-out in the MCU. Then, at the end of that month, another trailer offered our clearest explanation yet for how Marvel's Avengers will actually work.
Square Enix has plenty of feedback from all of that to chew through - and four months' worth of extra time will certainly help.
In a statement posted today to Crystal Dynamics' website, studio co-heads Scot Amos and Ron Rosenberg apologised for the hold-up. Their words lie below in full:
"To our fans,
"At Crystal Dynamics our ambition has always been to deliver the ultimate Avengers gaming experience. In order to achieve that goal, we have made the difficult decision to move the release date of Marvel's Avengers to September 4, 2020.
"As fans ourselves, it's an honour and a privilege to work with these legendary characters and we know what these Super Heroes mean to us and True Believers around the world. When we set out to bring you our vision for Marvel's Avengers, we committed to delivering an original story-driven campaign, engaging co-op, and compelling content for years to come. To that end, we will spend this additional development time focusing on fine tuning and polishing the game to the high standards our fans expect and deserve.
"The worldwide teams working on Marvel's Avengers sincerely appreciate the support you've shown us. We thrive on your enthusiasm and feedback and we can't wait to show you more. We apologise for the delay. We're confident it will be worth the wait."