Looks like there's a subscription coming to Animal Crossing: Pocket Camp
Two tiers will be revealed later this week.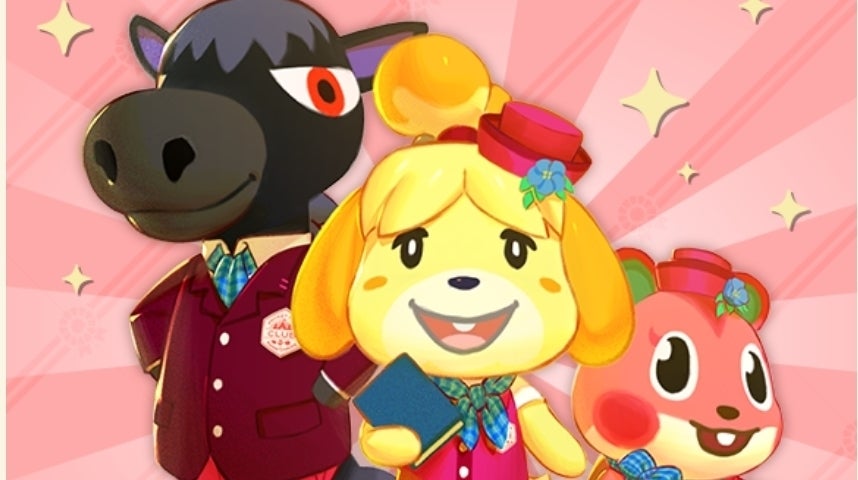 Hot on the heels of the Mario Kart Tour subscription, it seems Nintendo is rolling out a similar subscription service for Animal Crossing: Pocket Camp.
Spotted by eagle-eyed ResetEra user ZeoVGM (thanks, NintendoLife), the service - which has yet to be formally announced by Nintendo - looks to be launching on 21st November, 2019. Two tiers will be available but as yet, no price information has been revealed but for comparison's sake, Nintendo's sibling mobile game, Mario Kart Tour, features a Gold Pass for $5 / £5 per month.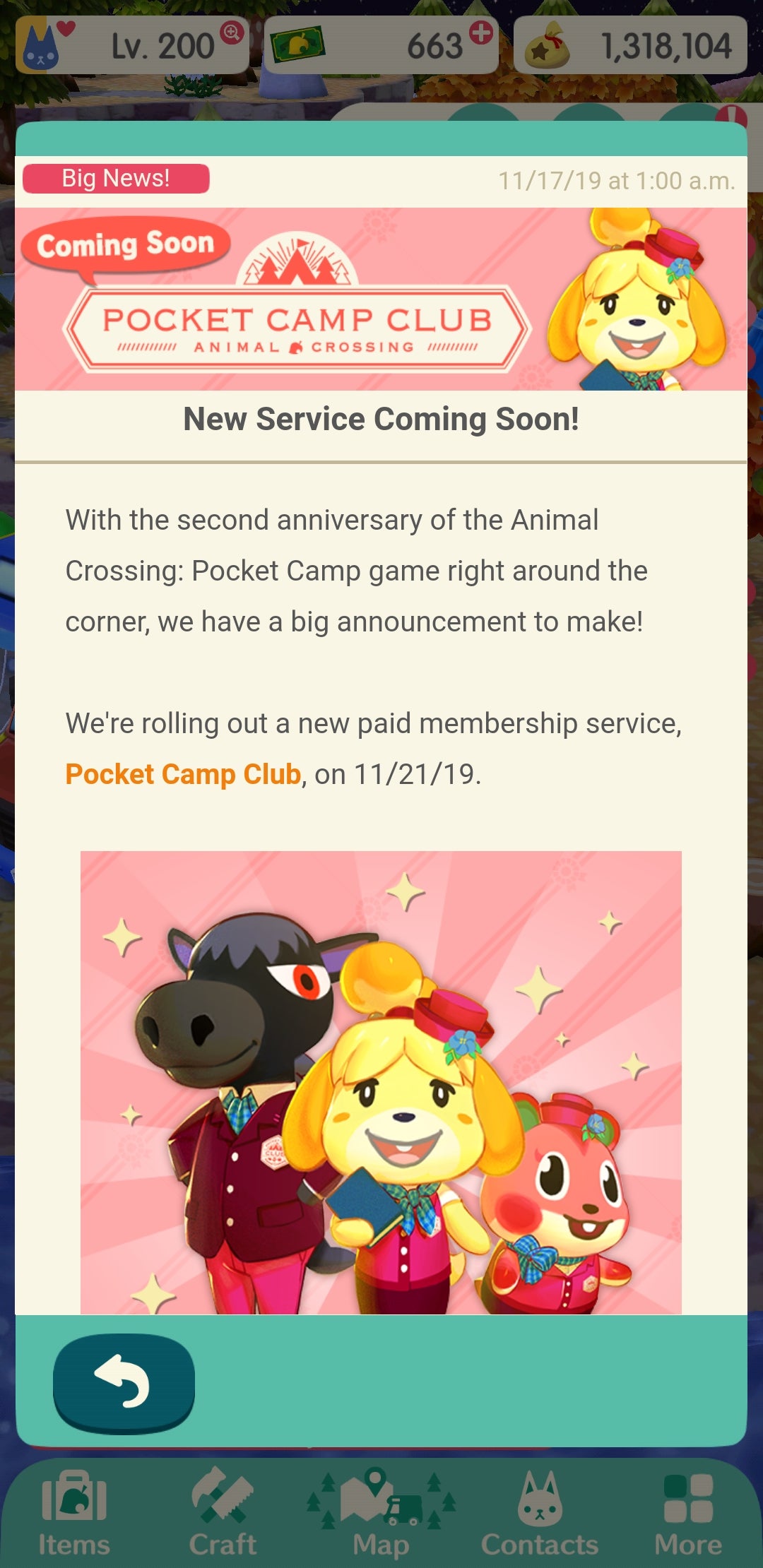 "In one plan, you'll be able to appoint one lucky animal as your camp caretaker and get some extra help around the campsite," says a screenshot reportedly taken from the game. "In the other plan, you'll be able to receive fortune cookies and store your furniture and clothing items in warehouses."
It's thought more information will be shared via a video scheduled for 20th November, 2019, so we'll update you then.
In other mobile Nintendo news, DeNA recently confirmed the next Mario Kart Tour will take on a decidedly wintery flavour when it launches at 6am UK time on 20th November, 2019 (which is 10pm PT, 19th November). As has been the case for the preceding tours, the new event - called the Winter Tour, predictably enough - brings with it a number of themed unlockables, plus the DK Pass track from Mario Kart DS.