You can pay for a 3% chance to own a Nintendo Switch in Animal Crossing: Pocket Camp
Joy con.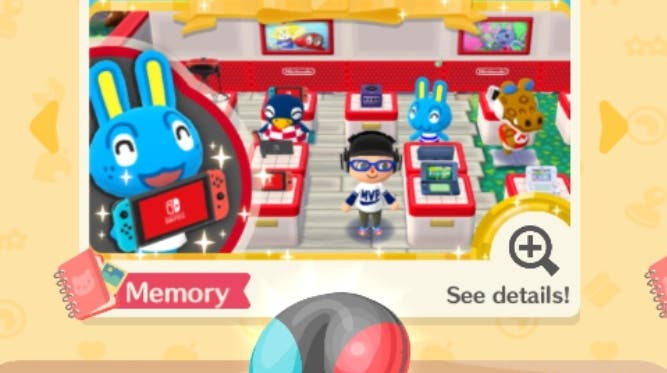 Animal Crossing: Pocket Camp, Nintendo's smartphone spin-off from its cute life sim series, now lets you own a Nintendo Switch.
You can get a Switch with grey Joy-Con for free, but to get the console with red and blue Joy-Con - and to unlock a special scene with your campsite friends - you'll need to pay up.
Nintendo consoles and accessories are the newest addition to Pocket Camp's awful randomised loot boxes, which were added to the game just over a week ago. You can get duplicate items, the system to ensure you get the item you want is arduous, and they're startlingly expensive.
The red/blue Joy-Con Nintendo Switch item is the rarest of the lot, with a three per cent chance of popping out of the 50 Leaf Ticket Fortune Cookie (aka loot box).
You can't buy Leaf Tickets in the required 50 Ticket lumps (only in 45 or 100) - so for 100 Leaf Tickets, or two Fortune Cookies, you'll need to cough up £3.99.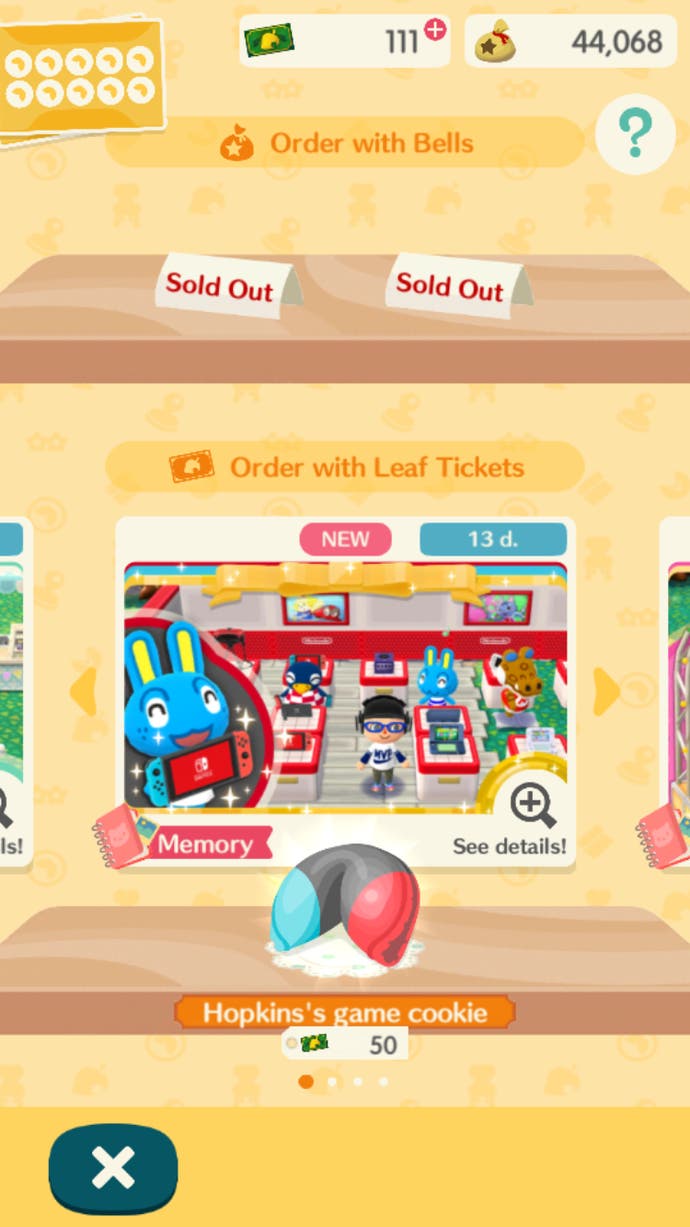 A Wii U or Wii Balance Board have a five per cent chance of dropping, while more common items include a New 3DS XL, Virtual Boy and - be still my heart - a purple GameCube. God, I really want that GameCube.
Hilariously, Nintendo has included game display stands and things in the fortune cookie as well, so you might not get a console at all.
And yes, you could get some of these items for free in other Animal Crossing games. For shame.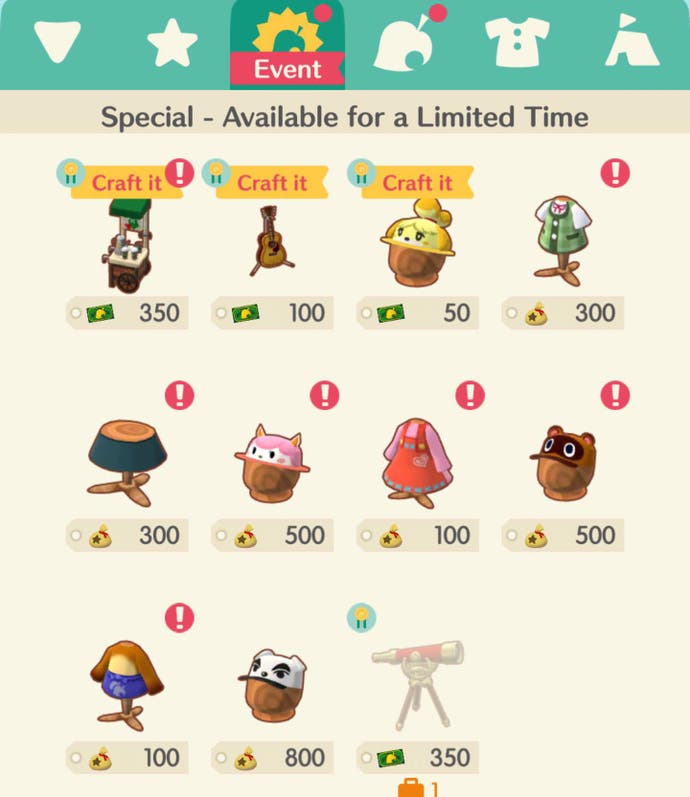 Today marks the start of another new Pocket Camp event, where you hunt little gyroids scattered around your campsite to use as currency for cute costume items. To be fair to Pocket Camp, it continues to be updated with new things to do and fresh customisation options on a very regular basis.
However, it's been noticable that the number of items - even from free events - which you can only acquire with the paid-for Leaf Ticket currency has been ramped up. 500 Leaf Tickets' worth of new items were added this week, including a prop for pigeon barista Brewster to appear, plus costume items themed around KK Slider and Isabelle.