Nintendo details free-to-play Animal Crossing: Pocket Camp's two new subscription plans
£6 or £2 a month, the choice is yours.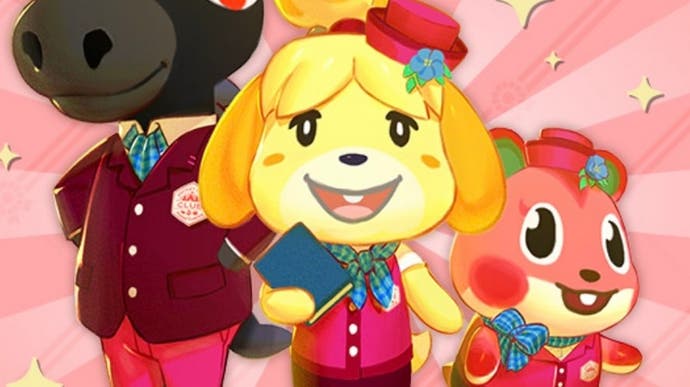 It might look adorably wholesome, but Nintendo's free-to-play mobile offering Animal Crossing: Pocket Camp is home to some of the company's most egregious monetisation practices. Not content with its current level of nickel-and-diming, however, Nintendo has now fully revealed two new optional subscription plans launching for the game today.
The first of these, called the Cookie and Depot Plan, grants subscribers five free fortune cookies a month. Cookies, if you're unfamiliar, are essentially Pocket Camp's take on loot boxes, each costing around £3 and rewarding a single random piece of themed furniture or clothing - although, inevitably, duplicates are possible and drop rates for rarer items are extremely low. Nintendo says the plan will feature cookies from select older sets no longer in circulation.
Additionally, those running out of in-game storage space for accrued items are also being firmly nudged in the direction of the Cookie and Depot Plan. The subscription, which costs $7.99 USD (around £6) a month, will provide an expanded inventory too. Here's a video in which Nintendo tries to wrap its latest mobile monetisation gambits up in a cute bow:
Pocket Camp's second new subscription service, the Happy Helper Plan, is a little cheaper at $2.99 USD (around £2) a month. This one promises to mitigate some of the mobile game's relentless busywork and grind, giving players a digital camp caretaker that will collect event items and assist with animal requests, reducing the frequency players are required to log in. The plan includes 60 premium currency Leaf Tickets a month too.
Both plans, which follow in the tyre tracks of a similar offering added to Mario Kart Tour after launch, also claim to significantly reduce item crafting times and provide access to the Pocket Camp Club Journal, detailing information about the various characters in-game.
Alternatively, those itching for an Animal Crossing fix could always hang onto their cash and wait for Nintendo's next proper series entry, New Horizons, which is coming to Switch, hopefully unfettered by microtransactions, in March next year.