Animal Crossing for Nintendo Switch finally confirmed
Before that, Isabelle joins Super Smash Bros.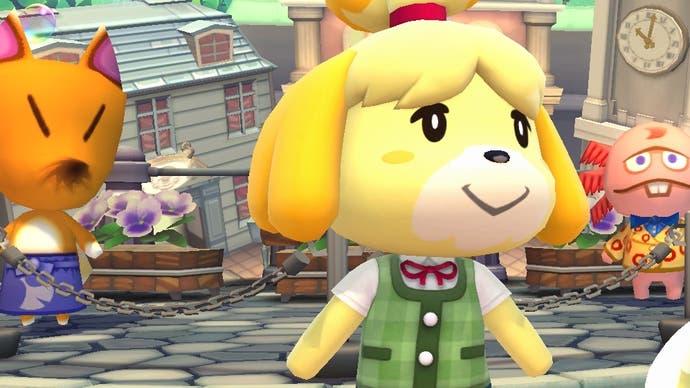 Nintendo has at last announced an Animal Crossing game for Switch. It's coming in 2019.
During tonight's Nintendo Direct, the company also confirmed series mascot Isabelle - your doggy secretary - will be playable in Super Smash Bros. Ultimate. Woof!
Up until now, Animal Crossing has only been represented in Nintendo's big crossover brawler by Villager, the generic player character. He (or she) debuted in Smash Bros. for Wii U and 3DS.
For the uninitiated, Animal Crossing is a gentle life sim series that has been a favourite of Nintendo fans since it first arrived here on the GameCube. DS, Wii and 3DS incarnations followed, alongside a number of spin-offs.
Most recently, Nintendo released smartphone incarnation Animal Crossing: Pocket Camp in October 2017. I played it a lot, although over time became increasingly dismayed and ultimately turned off by its creeping slide into greedy monetisation. Here's hoping there's none of that on Switch.