Looks like Egypt-set Assassin's Creed Origins has leaked again
Pre-order incentive mentions bonus Pyramids mission.
The under-wraps Assassin's Creed Origins has been glimpsed once again - this time via a pre-order card from US retailer Target.
This card, an image of which was uploaded to Imgur, is notable for the fact it mentions a bonus mission, Secrets of the First Pyramids, which players can receive by placing a pre-order.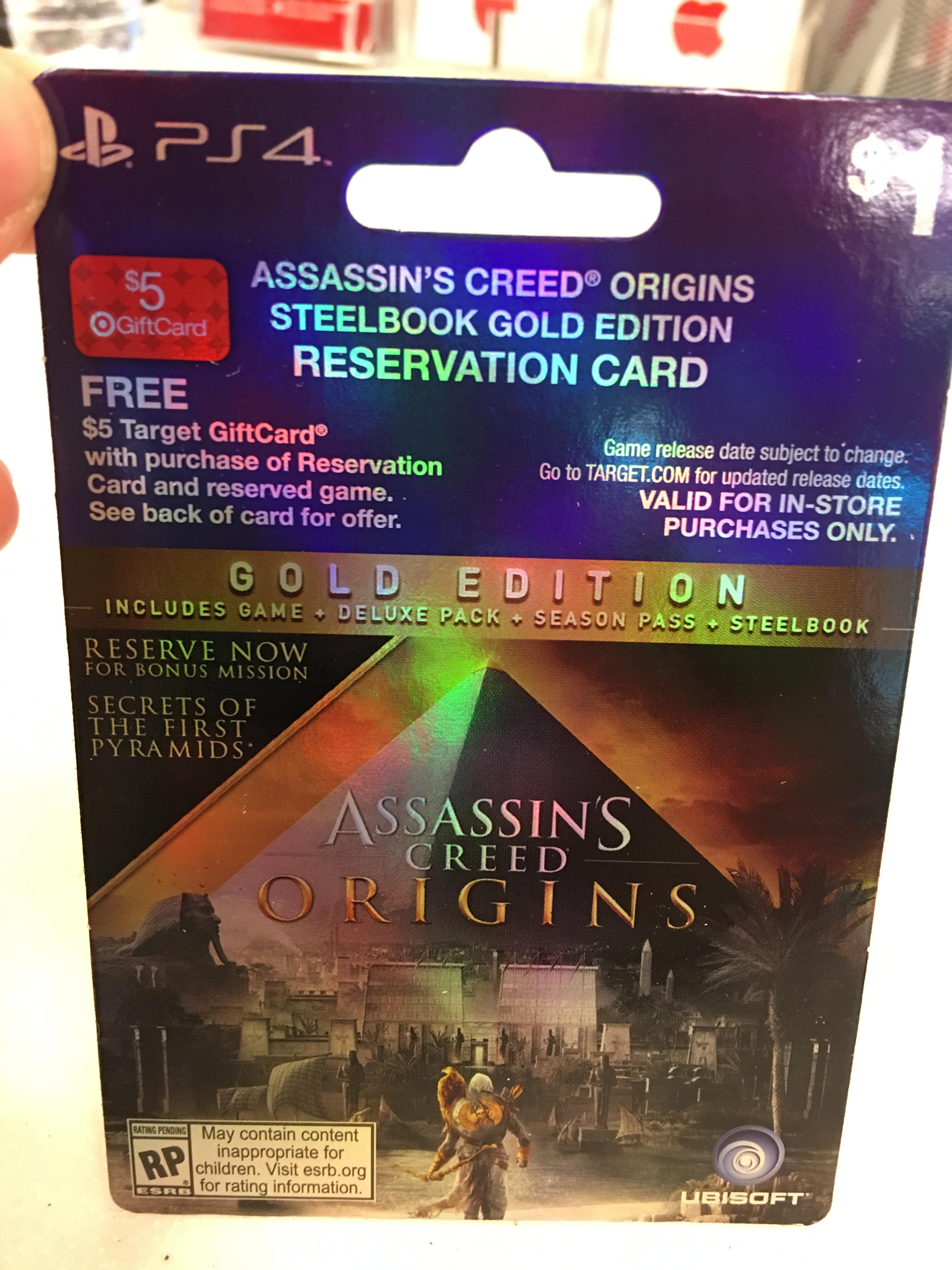 You can see one of the Egyptian pyramids in the background of the image, above. The character in the foreground appears to have an eagle on his shoulder. The card includes the old-style Ubisoft logo, but Eurogamer believes it to be legitimate.
It's at least the third time in the last month which the next Assassin's Creed has been spotted - despite the fact it is yet to be formally announced.
Four weeks ago, a screenshot from the game was posted online which a Eurogamer source verified as legitimate, that it had the final title of Assassin's Creed Origins, and would launch this year for PC, PlayStation 4 and Xbox One.
This image confirmed the game's Ancient Egypt setting, and gave a brief look at its main character, who is armed with a circular shield and set of arrows.
Just last week this main character was spotted again, via a promotional T-shirt apparently due to be given out as a pre-order incentive at US retailer GameStop. The garment named Origins' main character as "Bayek".
Assassin's Creed: Black Flag director Ashraf Ismail, who is believed to be also directing Origins, tweeted "Nice shirt" in response.
Ubisoft declined to comment on the pre-order card when contacted by Eurogamer.