Assassin's Creed T-shirt seemingly reveals new lead character
Ubisoft yet to issue d-Nile.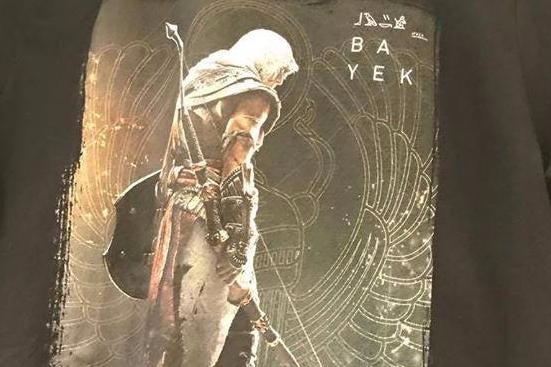 An Assassin's Creed T-shirt has revealed the first image of what seems to be the next game's historical protagonist.
Unearthed on NeoGAF, you can see the new character, ostensibly named Bayek, adorned in a familiar-looking cowl and wielding a bow and shield.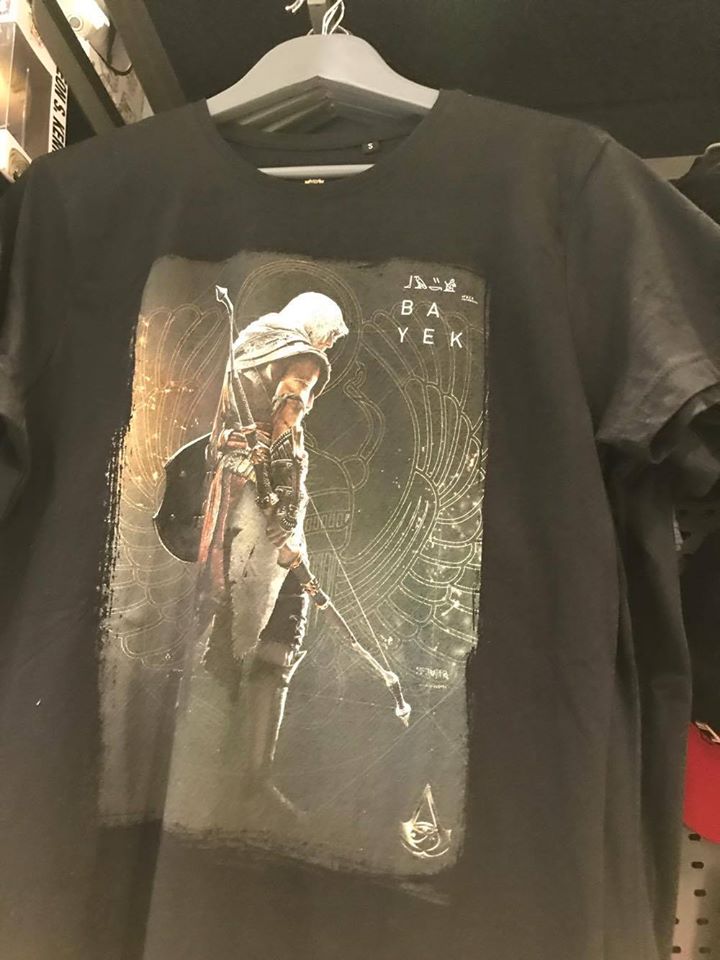 If you look closely in the bottom right corner, you can make out a new logo consisting of the Assassin's' mark with what appears to be an Eye of Horus in it. The background design suggests a scarab symbol.
This tracks with earlier reports about the next Assassin's Creed being a prequel set in Ancient Egypt.
Assassin's Creed: Black Flag director Ashraf Ismail, who we believe is directing the upcoming entry, tweeted "Nice shirt" in response to the garment.
Our reports so far have all but confirmed that this upcoming entry will be called Assassin's Creed: Origins and it's slated for a release later this year on PS4, Xbox One and PC. It shouldn't be long now until Ubisoft officially reveals the project, most likely at E3 in two weeks.