Looks like Assassin's Creed Origins will get a chocobo horse
Plus enemy-scaling, nightmare mode and more free this month.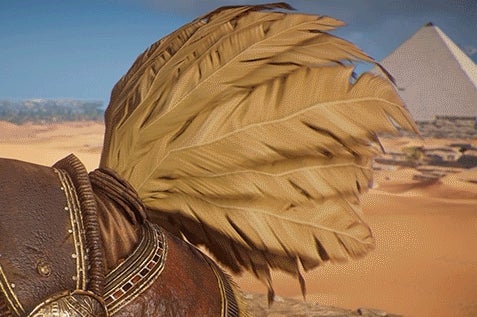 This month will bring a slew of updates for Assassin's Creed: Origins, including a new difficulty mode, Horde mode and a big fan-requested feature: enemy scaling.
But perhaps most exciting, a "new surprise quest" will also pop up - which looks like Ubisoft and Square Enix's Final Fantasy and Assassin's Creed partnership coming full circle...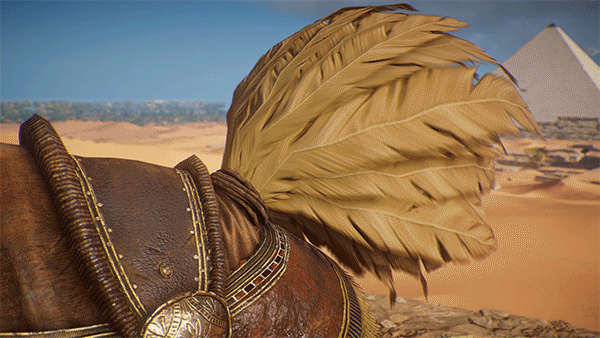 Yes, it looks like Assassin's Creed Origins is getting a chocobo horse. For context, Final Fantasy 15 got free Assassin's Creed-themed DLC back in August.
Elsewhere, as well as the new Horde mode activity (recommended level 32+), the whole game will get a new Nightmare difficulty if you really want to challenge yourself.
Pleasingly, Ubisoft is also adding an option to enable enemy scaling, so enemies lower than you will scale upwards. It is an option, so not compulsory, but I'll definitely be enabling it. This will make revisiting earlier areas to polish off older quests and clear out enemy forts feel far more rewarding.
December will also bring the latest Trial of the Gods challenge, the feline-looking Sekhmet, and return the two previous challenges as well (Anubis and Sobek).
And in paid DLC news, there will be a couple of new cosmetic packs - the Gladiator Items Pack on 12th December, and the Wacky Items Pack on 26th December.
Items from the previous Nightmare and First Civ cosmetic packs will be added to the game's daily free Heka chest loot pool.