Loads of Sky Broadband customers can't play Rocket League on PS4
The Sky's the limit.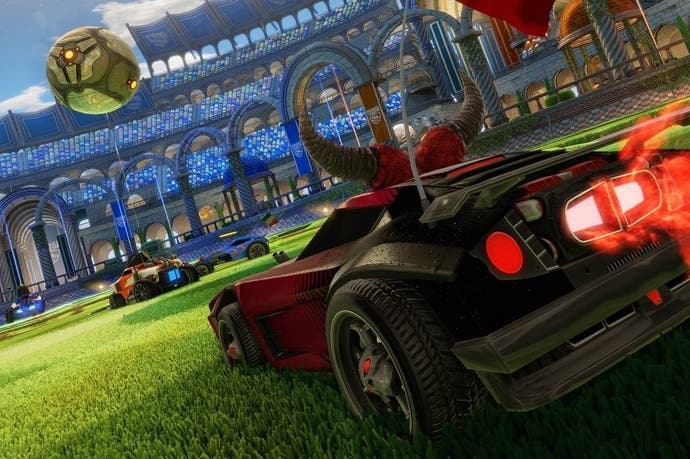 Sky Broadband customers have got in touch with Eurogamer to let us know they have been unable to play Rocket League on PlayStation 4 following the release of the console's most recent update.
Multiple Sky Broadband customers affected told Eurogamer that since the launch of PS4 update 3.0 - the one that added YouTube live-streaming and stickers - they've been unable to connect to Rocket League's servers.
Digital Foundry's Tom Morgan has also been affected by the issue, which began soon after the 3.0 update went live on 30th September.
Rocket League developer Psyonix is investigating the issue, but seems nonplussed.
Sky BB update: we have reached out to Sky and Sony to resolve this problem but have not yet received any info. We'll let you know when we do

— Rocket League (@RocketLeague) October 2, 2015
As for Sky, they're looking into it, too.
We're aware Sky Broadband customers are unable to access Rocket League. We're working on this to resolve ASAP.

— Sky Help Team (@SkyHelpTeam) October 4, 2015
But right now there's no ETA on a fix. On its Twitter page, Psyonix pointed to a workaround posted to Reddit that involves fiddling about with DNS settings. If you're affected, perhaps give it a go.