PS4's big new update goes live tomorrow
UPDATE: Ian walks us through YouTube live-streaming and more.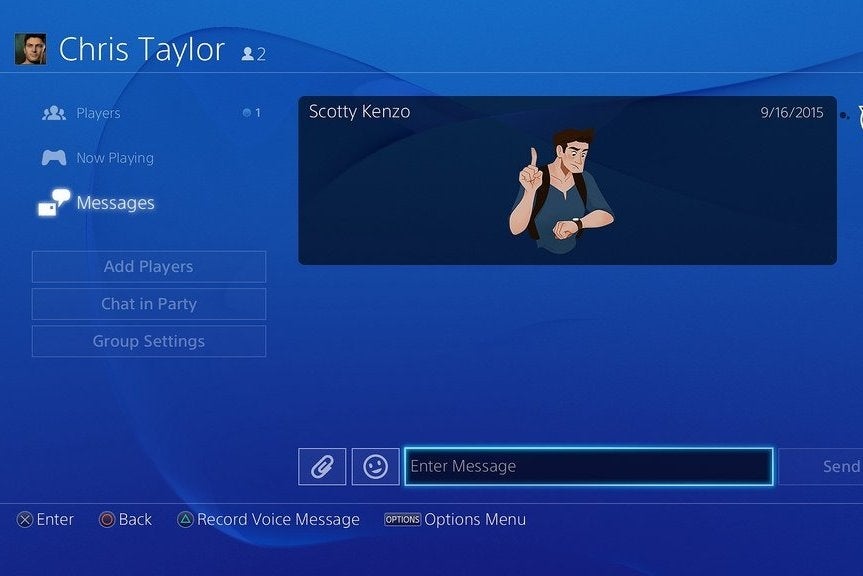 UPDATE 30/09/2015 6.10pm: The PS4's new 3.0 features are now live and you can watch our very own Ian Higton walk us through them in the video below.
ORIGINAL STORY 29/09/2015 12.14pm: PlayStation 4's next big update goes live tomorrow.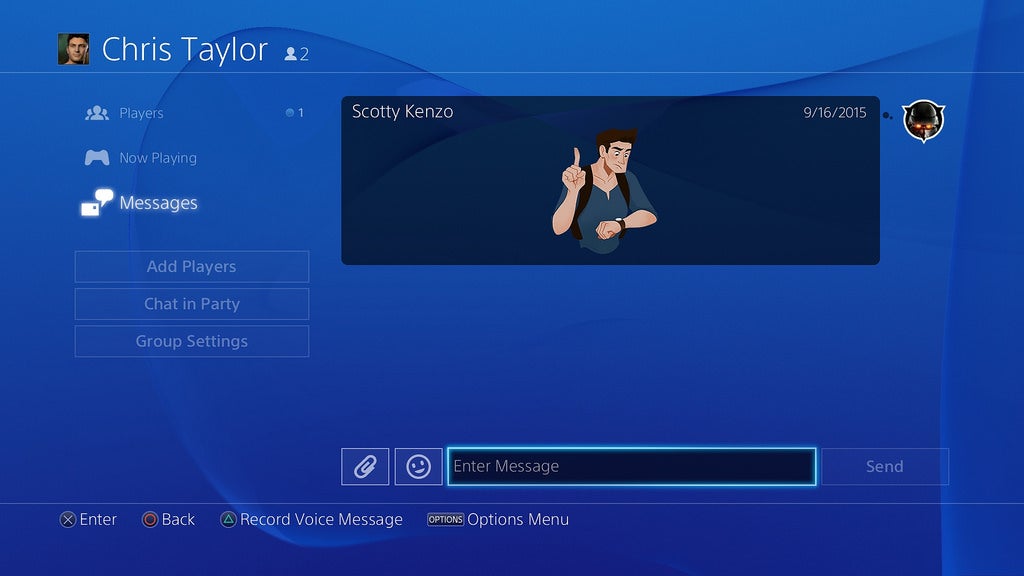 3.00 system software update, codenamed Kenshin, will be available from 30th September.
Sony offered a visual tour of the changes over on the PlayStation Blog. Headline additions include sharing video clips to Twitter, live-streaming directly from your PS4 to YouTube, and the ability to create PNG screenshots.
Meanwhile, a new hub for Events is added, messages are improved, you can create communities, and there's a new option for stickers.
The 3.00 update contains stickers themed around Uncharted 4: A Thief's End, Knack, LittleBigPlanet 3, Resogun, and other games. Here's an example:
Go nuts!