League of Legends is getting a new game mode that might borrow from battle royale
Rumble in the Jungle.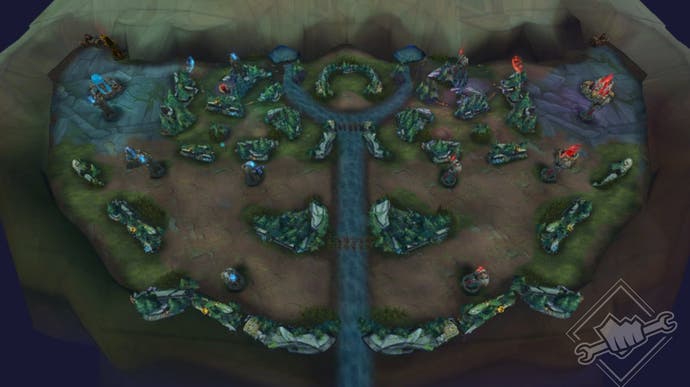 League of Legends is getting a new game mode, Nexus Blitz, as part of a new Experimental Modes programme, and it might borrow one or two things from that other genre dominated by a brightly-coloured free-to-play game, battle royale.
Developer Riot Games announced Experimental Modes - and the first one, Nexus Blitz - in a forum post last night, where they explained their intent for them to pop up at a rate of about "one or two a year" and bring a bit of satisfaction for those out for a faster moving game.
The aim is that they'll release in "early access" form, where they're then "aggressively patched" on live servers, before hopefully moving into a permanent place in the game - like Summoners Rift and ARAM are now, and the sorely-missed Dominion mode once was.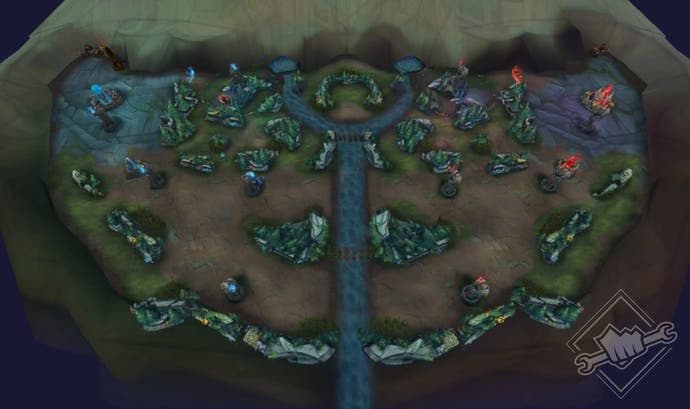 Nexus Blitz itself is described as being made "for those of you seeking fresh, exciting moments and low-pressure fun. It's a fast-paced mode - around 15 minutes in our internal tests - that emphasizes exciting and surprising moments over intense competition, while still rewarding the skills you've learned from other League modes."
Over on the League of Legends subreddit, Riot members have also mentioned that they hope to scratch an itch for junglers in particular who felt underserved by fast modes like ARAM, and that they intend to give it "better ongoing support" than the axed Dominion mode had back in the day.
The map looks smaller, with two lanes at the bottom, just the one jungle area at the top of the map, and a sort of third pseudo-lane running through it. Plans are for two players to be locked into picking Smite during Champion Select, forcing you to play with at least two junglers, but otherwise players are free to choose their Champion and role, unlike League's other fast-paced mode, ARAM.
The battle royale element comes into it through the concept of "Events", which are big, chaos-inducing moments that will periodically crop up in Nexus Blitz mode - these could be anything from King of the Hill and Push the Payload, to "the closing circle of death from Battle Royale games, and so on" according to Riot, and the team's open to suggestions from the community, too.
To me, it looks a lot like a mix of three-versus-three map Twisted Treeline, and Blizzard's rival MOBA Heroes of the Storm, what with the faster game time, the horizontal, rectangular, asymmetrically-laned map, and game-changing events.
In other LoL news, meanwhile, Riot recently introduced the Dark Star Cho'gath skin, which was made in partnership with SpecialEffect and the Make-A-Wish Foundation, as part of League fan Bryan's wish to meet the game's creators and make a skin with them. All proceeds from the skin's sale go to charity, and there's a lovely reddit thread you can check in on to see how they've gone to use.