Jelly Deals: 'Up to £25 off' vouchers are back at Amazon
Nintendo Switch for £254, anyone?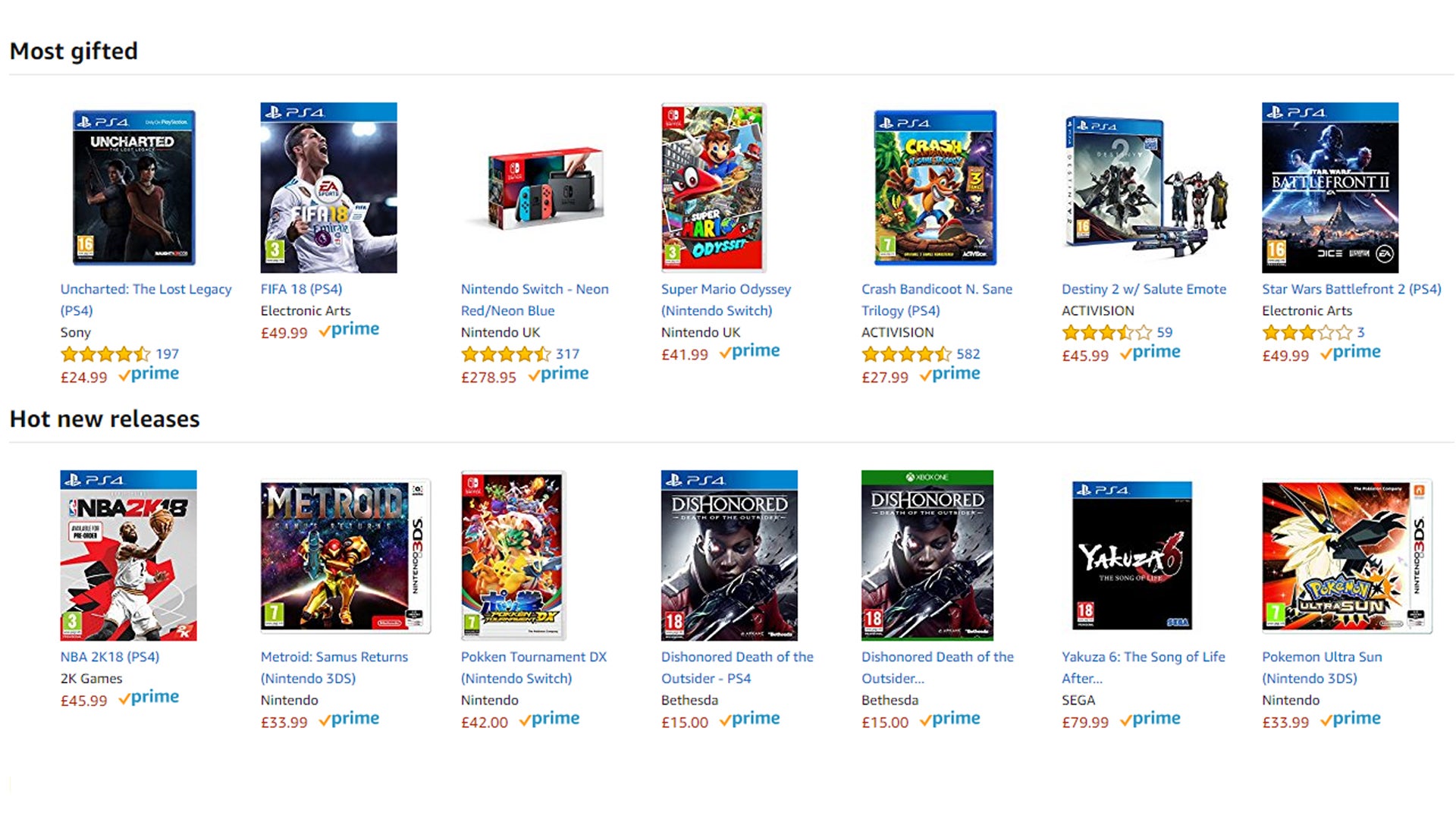 A note from the editor: Jelly Deals is a deals site launched by our parent company, Gamer Network, with a mission to find the best bargains out there. Look out for the Jelly Deals roundup of reduced-price games and kit every Saturday on Eurogamer.
---
Despite it being less than a month since Amazon last put out a set of money-off vouchers for its gaming and tech range, that wild bunch is at it again.
The site has resurrected its set of vouchers that'll let you take £5, £10 or £25 off various purchases ranging from 'that new video game you wanted' all the way to 'techy type toy you absolutely don't need'.
The vouchers in question are:
With these in hand, you can pick up a Nintendo Switch (Neon) console for £254, a PS4 Slim with FIFA 18 for £204.99, Mario Kart 8 Deluxe on Switch for £36.85 and many more. As a matter of fact, here's a list of some examples of what you can pick up right now.
£5 off a £40 or more spend - VG5OFF40
£10 off a £75 or more spend - VG10OFF75
£25 off a £150 or more spend - VG25OFF150
Keep in mind, each of these codes is a one-time use per customer deal, so you only get one shot at each of these. You can, however, stack up several purchases and use a code that way. For example, you could pre-order two or three games to make the total above £75 and use the £10 off £75 code that way. One last thing - these only apply to stuff sold directly by Amazon, which isn't always the first price you see on the product page, but should be available while you check the 'used and new' sections.
Save up to £25 with Amazon Vouchers - ends Sunday 17th September
This offer is live now and set to expire at the end of Sunday, 17th September, so you've got a matter of days to get your orders in. That is, at least until this offer comes back around in a few weeks (or whenever Tesco bring their versions back).