Jelly Deals: The Witcher celebrates 10th anniversary with a GOG sale
Up to 85% off.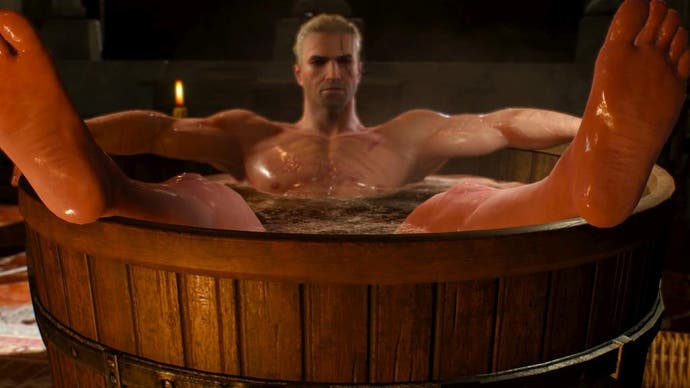 A note from the editor: Jelly Deals is a deals site launched by our parent company, Gamer Network, with a mission to find the best bargains out there. Look out for the Jelly Deals roundup of reduced-price games and kit every Saturday on Eurogamer.
---
Somehow, The Witcher series of video games is celebrating its 10th anniversary. That means we've had a whole decade of Geralt's smooth-as-butter voice telling us (and everyone else in his vicinity) about his various exploits and monster killings. A decade of the series that brought us that one picture of Geralt in the bath, too.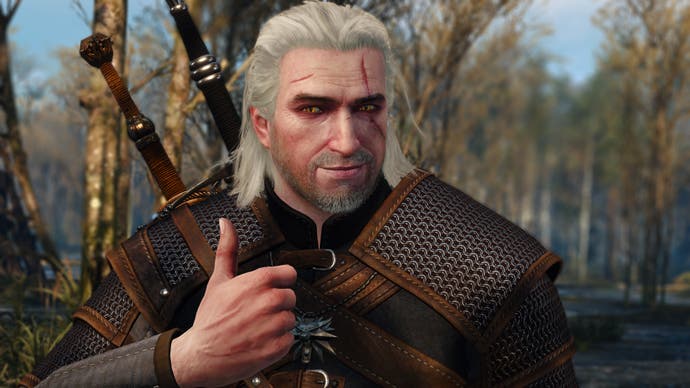 GOG is celebrating the series' anniversary with a blow-out sale featuring up to 85 per cent off all entries in the franchise, including the adventure game from 2014 that no one ever remembers.
Most notably, this sale features the first time The Witcher 3's Game of the Year Edition has been discounted by 60 per cent, bringing the cost down to £13.99 / $19.99 / €19.99 while the sale lasts. Alternatively, you could get all the games together (Witcher 3 GOTY, Witcher 2 Enhanced Edition, Witcher 1 Enhanced Edition and Witcher Adventure Game) for under £20 / $25 if you had a real urge to lose at least 200 hours of your life swiftly.
To break it down, here's what's up for grabs:
The Witcher Enhanced Edition for £1.19 / $1.49 / €1.29
The Witcher 2 Enhanced Edition for £2.39 / $2.99 / €2.59
The Witcher 3 for £12.49 / $19.99 / €14.99
The Witcher 3 Game of the Year Edition for £13.99 / $19.99 / €19.99
The Witcher 3 Expansion Pass for £9.99 / $12.49 / €12.59
The Witcher 3 Blood and Wine for £8 / $9.99 / €9.99
The Witcher 3 Hearts of Stone for £3.99 / $4.99 / €4.99
The Witcher Adventure Game for £1.79 / $2.49 / €2.49
If you'd like to take advantage of the sale and see more of Geralt in the tub, you can head over to GOG and pick up the lot right now.
Up to 85 per cent off The Witcher series from GOG.com
In addition to GOG itself, you can also find these offers at Humble and Steam.