Jelly Deals roundup: Dishonored 2, PlayStation VR, NieR: Automata, and more
Plus, wireless SNES controllers for Switch.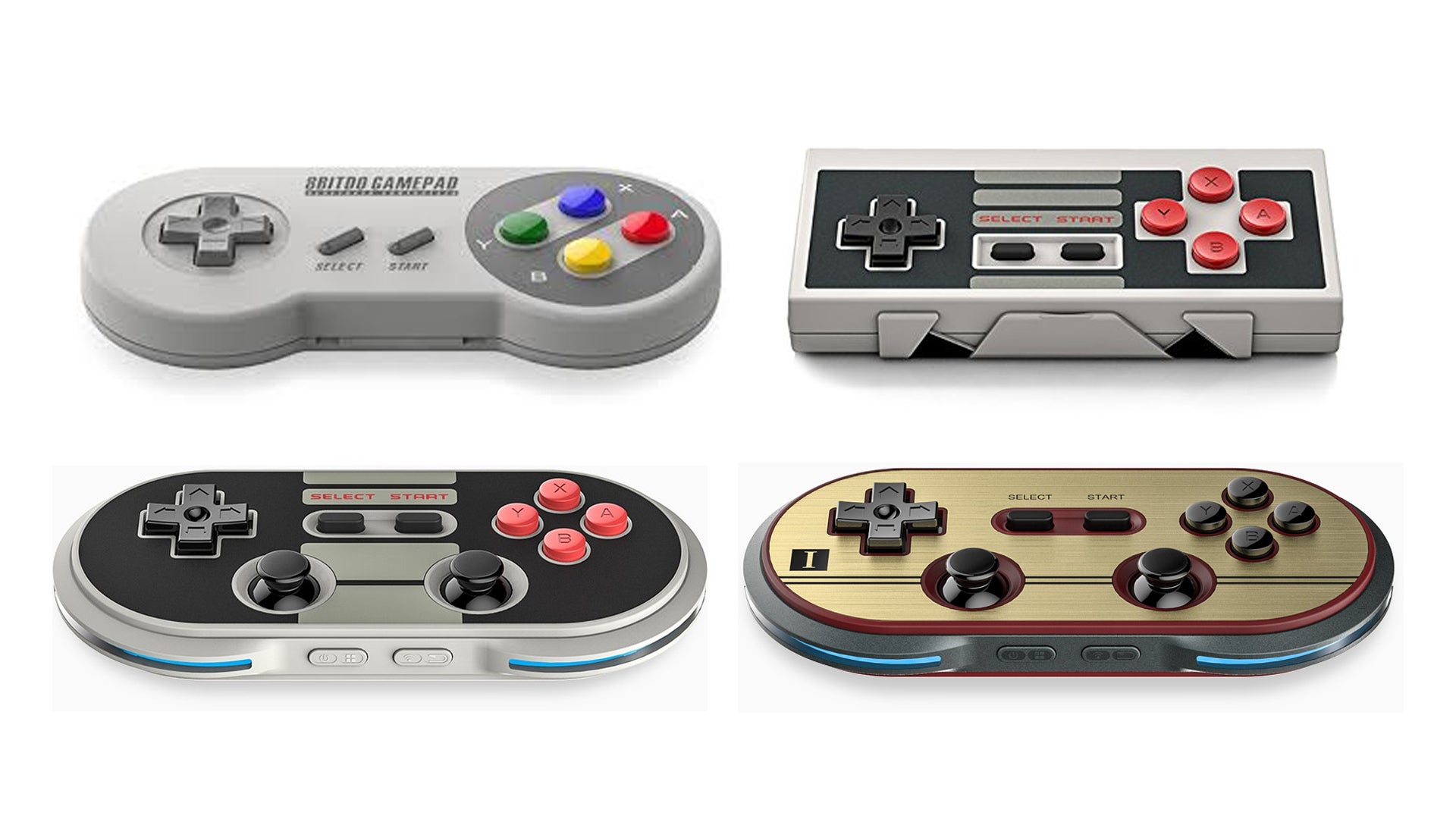 A note from the editor: Jelly Deals is a deals site launched by our parent company, Gamer Network, with a mission to find the best bargains out there. Look out for the Jelly Deals roundup of reduced-price games and kit every Saturday on Eurogamer.
---
This has been one very long, very strange week indeed. Hopefully, you can all take a little extra time this weekend to regroup and enjoy yourselves as best you can. If you're looking for some ludicrously silly escapism, may I suggest Vanquish, which is finally out on PC? We've got another batch of the week's best gaming deals to check out here, so let's get right to that.
As usual, we've got deals that'll work in the UK, deals that'll work in the US and some deals that will work in both the UK and US, as well as presumably many other places. Let's get started.
UK & US Deals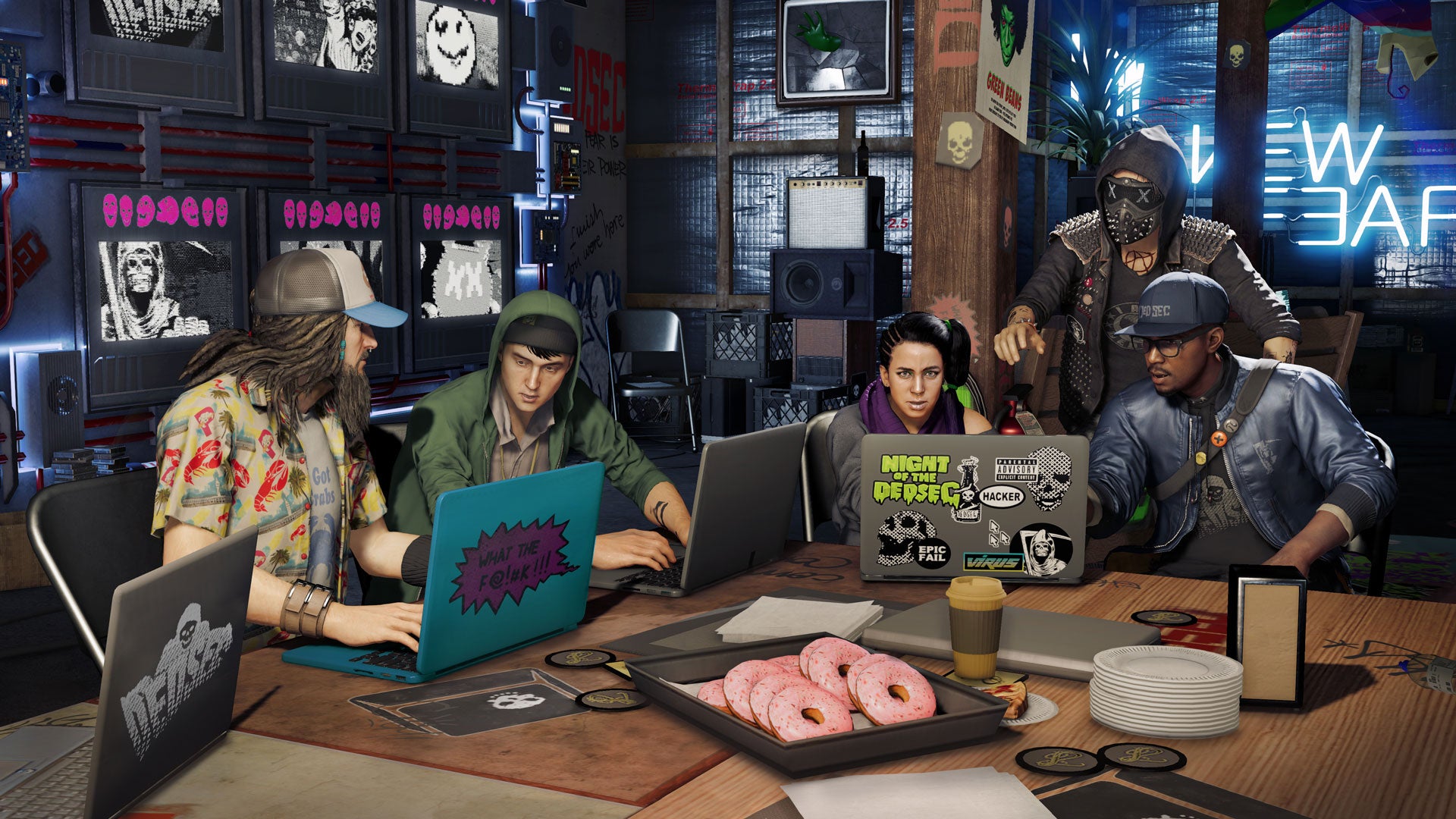 Let's start with another of our weekly check-ins with Humble where, stop me if you've heard this before, there's a bunch more additions to the site's Spring Sale. Games from Ubisoft, Deep Silver and Focus Home Interactive have now been added for you to peruse. Here are some of the highlights:
Humble's Spring Sale - New Additions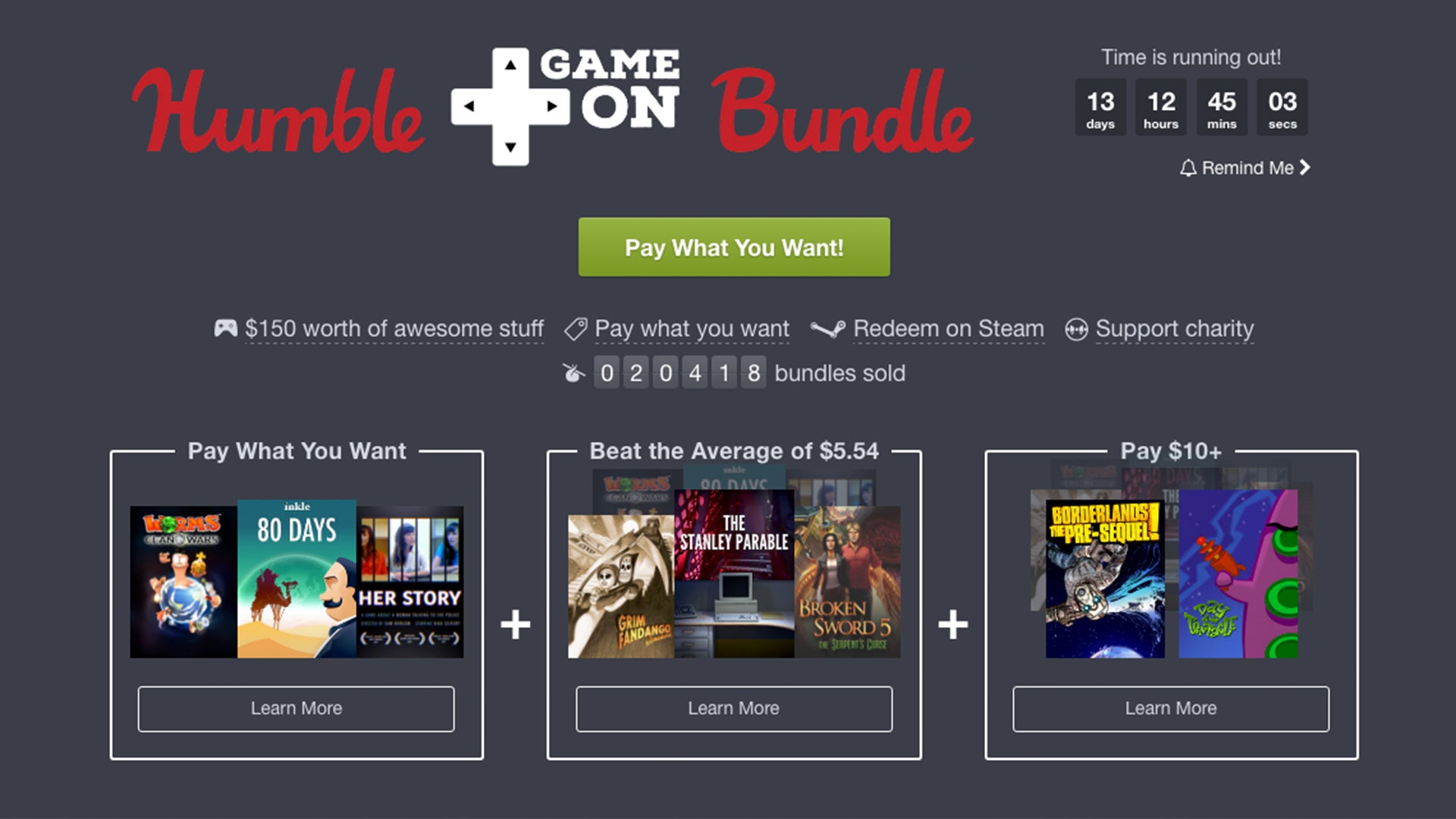 Elsewhere at Humble, there's yet another star-packed Bundle on offer. The Humble 'Game On' Bundle benefits the War Child UK charity and features some absolutely must-own titles for up to $10 / $7.70. Here's what you get.
Pay what you want:
Worms Clan Wars
80 Days
Her Story
Pay more than the average:
Grim Fandango Remastered
The Stanley Parable
Broken Sword 5 - The Serpent's Curse
Pay $10 (£7.71) or more:
Borderlands: The Pre-Sequel
Day of the Tentacle Remastered
Pay what you want for the Humble 'Game On' Bundle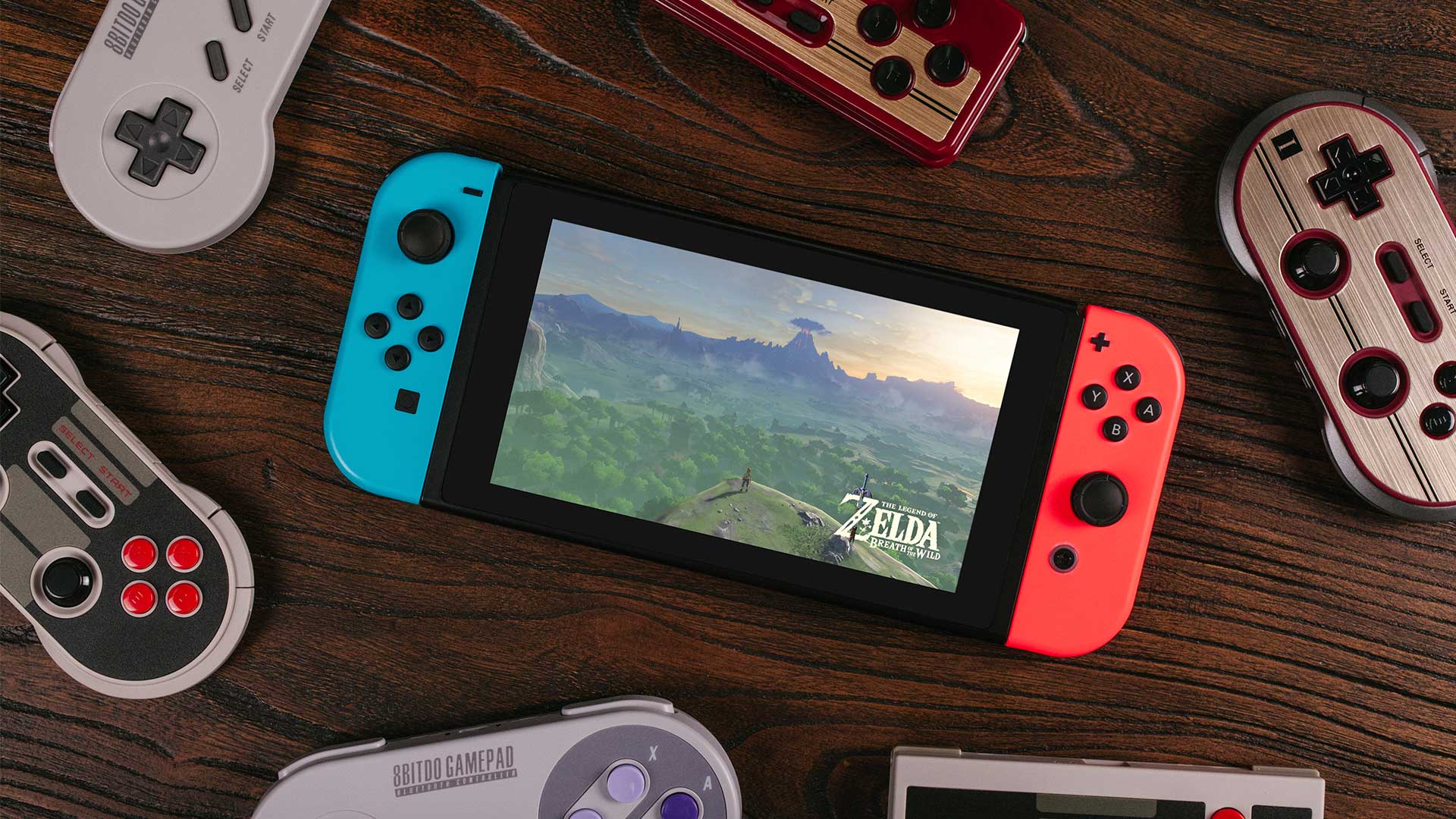 A long time ago I posted about 8bitdo and its range of wireless Bluetooth Nintendo replica controllers that are vastly better than they have any right to be. While the designs may skirt various copyright issues very carefully, these little controllers are fantastic for playing old-school games.
This week, thanks to a firmware update, the 8bitdo range of NES and SNES replica controllers work with Nintendo Switch consoles, too, making all those NeoGeo downloadable titles all the more playable. We've got a guide to finding the best prices for these controllers over at Jelly Deals, feel free to take a look.
8bitdo controllers now work on Nintendo Switch
Bundle Stars is currently offering a pack of indie games including Skullgirls, Freedom Planet, Viscera Cleanup Detail, Robot Roller-Derby Disco Dodgeball and Lethal League, among others, all for £3.19 / $3.49. This bundle lasts for just over another week, but if you've never played Lethal League, let me tell you the bundle is worth it just for that game alone.
The Best of Indie Legends Bundle on PC (Steam) from Bundle Stars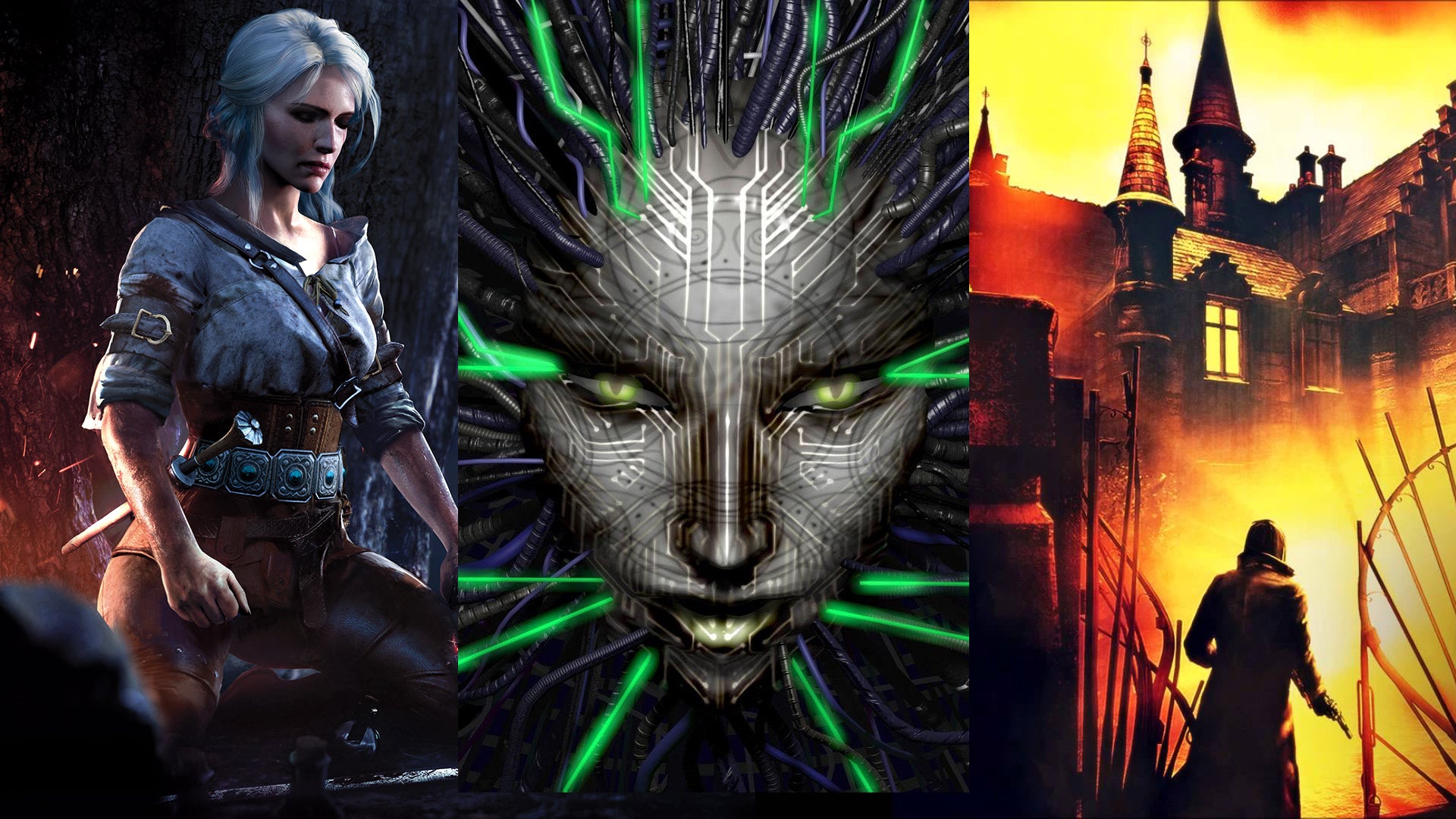 There's a pair of fantastic sale ranges active over at GOG.com, if you like your games DRM-free and all that. Firstly, the site's Weekly Sale range for this week includes La-Mulana, Alone in the Dark, RollerCoaster Tycoon and more. Here are some more highlights:
D4: Dark Dreams Don't Die Season 1 for £6.09 / $7.49 / €7.09
La-Mulana for £4.09 / $4.99 / €4.79
The Silver Case for £9.09 / $11.19 / €10.59
RollerCoaster Tycoon 3: Platinum for £5.69 / $6.99 / €6.69
Alone in the Dark Trilogy for £1.69 / $2.09 / €1.99
Alone in the Dark: The New Nightmare for £1.19 / $1.49 / €1.49
Meanwhile, if your interests lie more in the realms of the RPG, you can check out the site's range of games on offer for Role-Playing Week. It should come as no surprise to you that The Witcher series is involved here, but notably, so is System Shock 2. Some highlights:
The Witcher 3: Game of the Year Edition for £17.49 / $21.74 / €20.49
The Witcher 3 Expansion Pass for £9.99 / $12.39 / €11.79
The Witcher 2 for £2.49 / $2.99 / €2.89
The Witcher Enhanced Edition for £1.19 / $1.49 / €1.49
Pillars of Eternity Hero Edition for £13.99 / $17.39 / €16.49
Tyranny Commander Edition for £23.39 / $28.99 / €27.39
System Shock 2 for £1.19 / $1.49 / €1.49
System Shock Enhanced Edition for £1.19 / $1.49 / €1.49
Vampire: The Masquerade - Bloodlines for £4.09 / $4.99 / €4.79
Role-Playing Week from GOG.com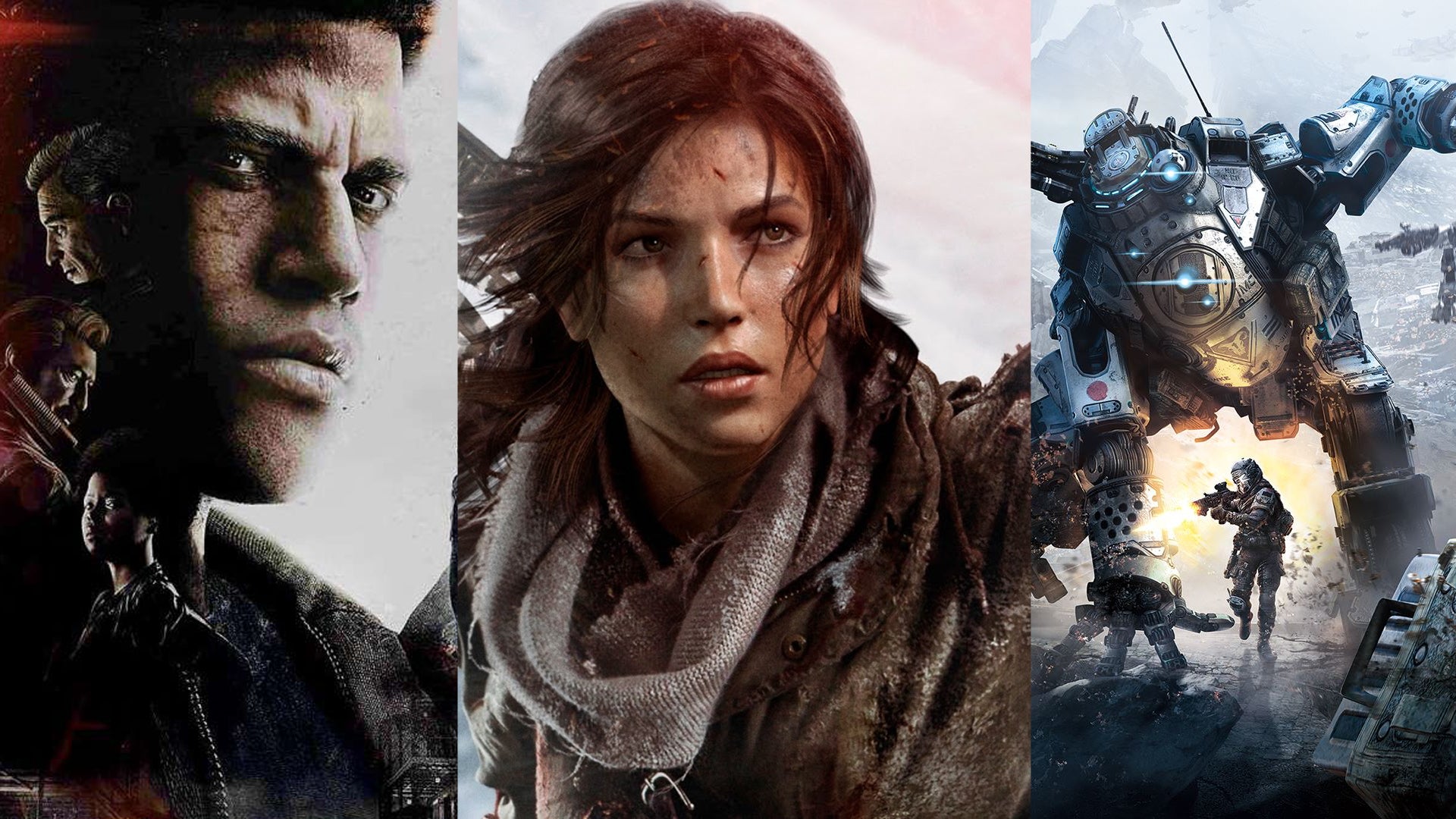 This week's Deals with Gold offerings on Xbox One included the likes of Titanfall 2 for a ludicrously low £15 / $20, Mafia 3 for £17.50 / $20 and even that Run the Jewels DLC pack for Gears of War 4 getting a discount. Some highlights from the range: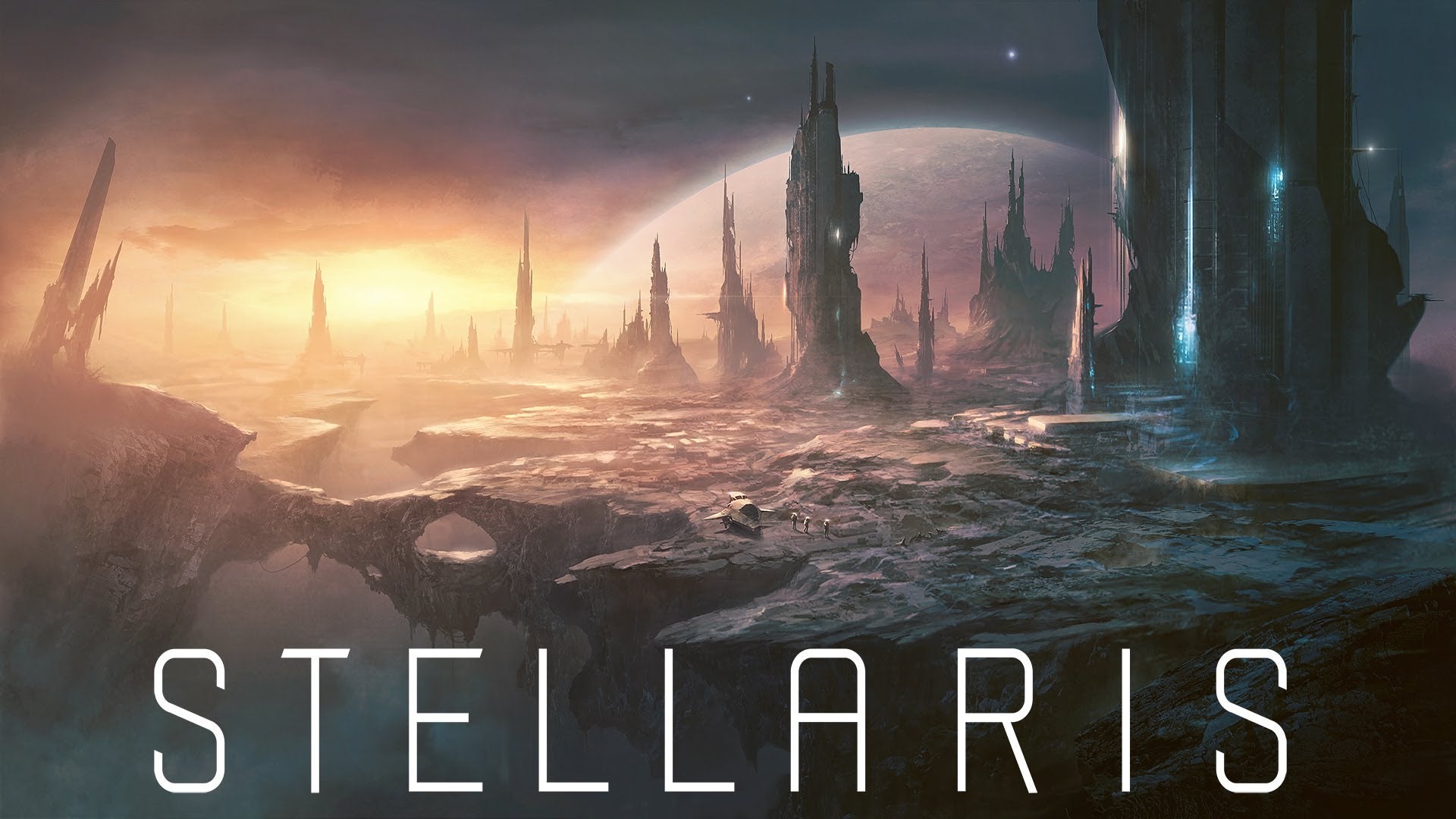 Back to Humble briefly for a heads up - there's only a week left to get yourself a copy of Stellaris along with a stack of other Steam keys for $12 / £10 in Humble's Monthly subscription service. After that, the set of games will move onto a brand new set, so if spacey, explorey games are your thing, get in while you can.
UK Deals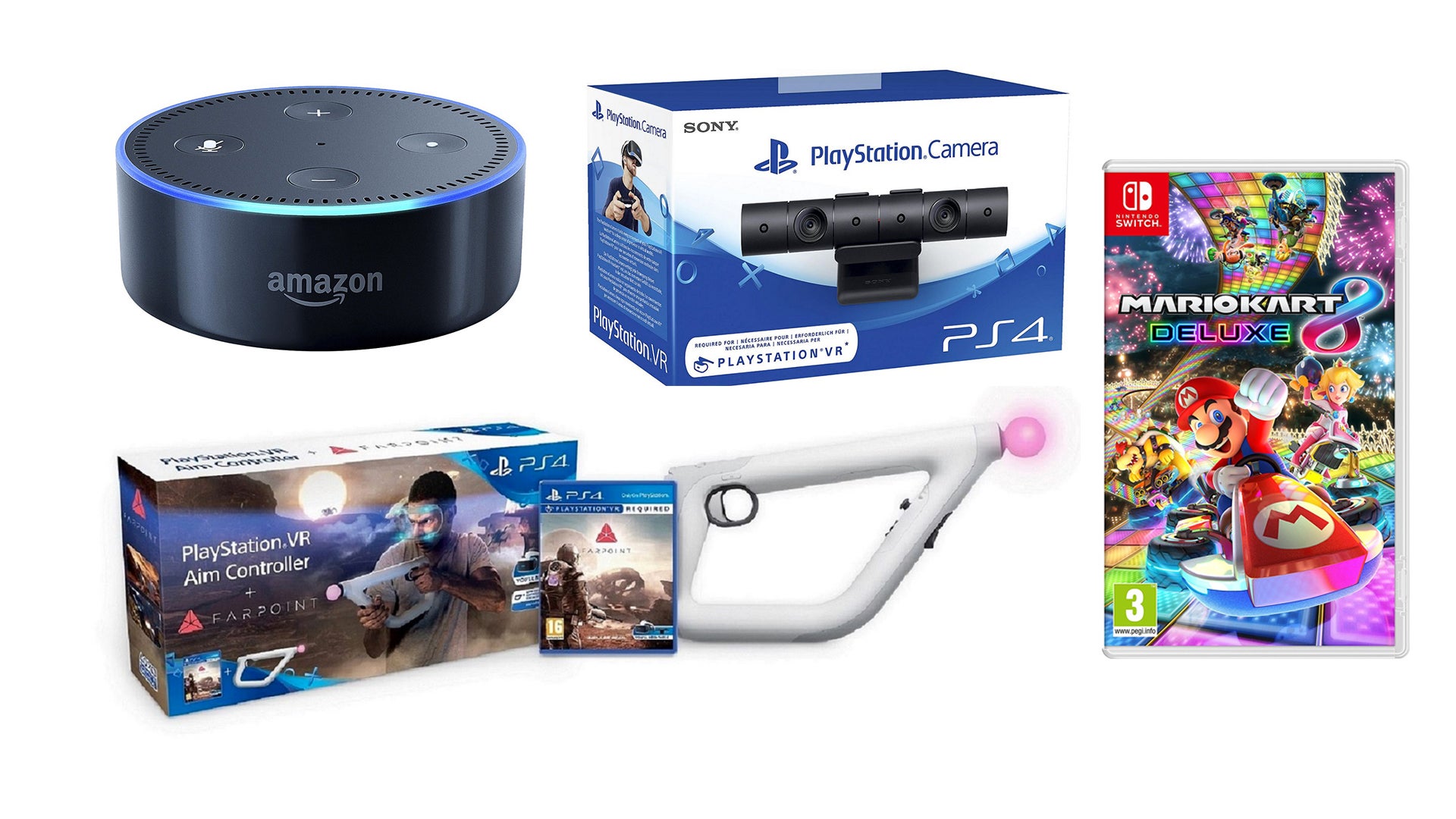 Over at Tesco's website, you can save up to £20 on selected purchases of gaming or electronics related stuff, using one of three codes the company is putting on offer. The codes in question:
£5 when you spend £40 or more on selected electrical and gaming with code:
£10 when you spend £75 or more on selected electrical and gaming with code:
£20 when you spend £150 or more on selected electrical and gaming with code:
Some examples of stuff you can save on: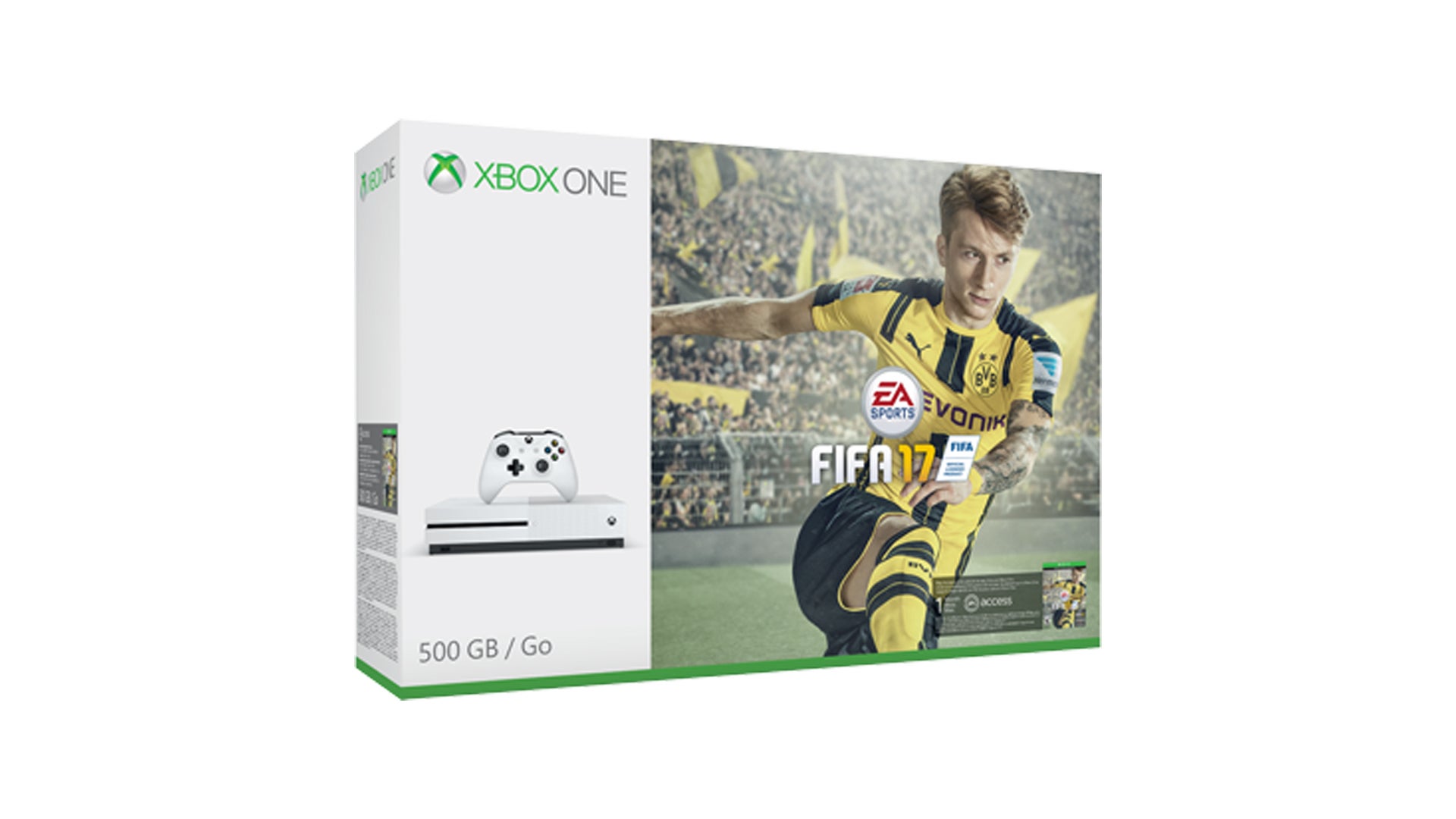 Elsewhere on Tesco's site, you can use one of the above codes to get yourself one of the best value Xbox One S bundles we've seen this year so far. Specifically, you can get an Xbox One S 500GB console with FIFA 17, Gears of War 4, Grand Theft Auto 5 and an extra controller, all for £199.99 when you use the code TDX-HKFY during checkout. Be sure to add all those parts to your basket separately before entering the code.
Xbox One S with FIFA 17, Gears of War 4, Grand Theft Auto V and an extra controller for £199.99 using code TDX-HKFY from Tesco Direct
It's worth noting that if the level of discount on this bundle is, in fact, a mistake, this deal will likely stop working soon.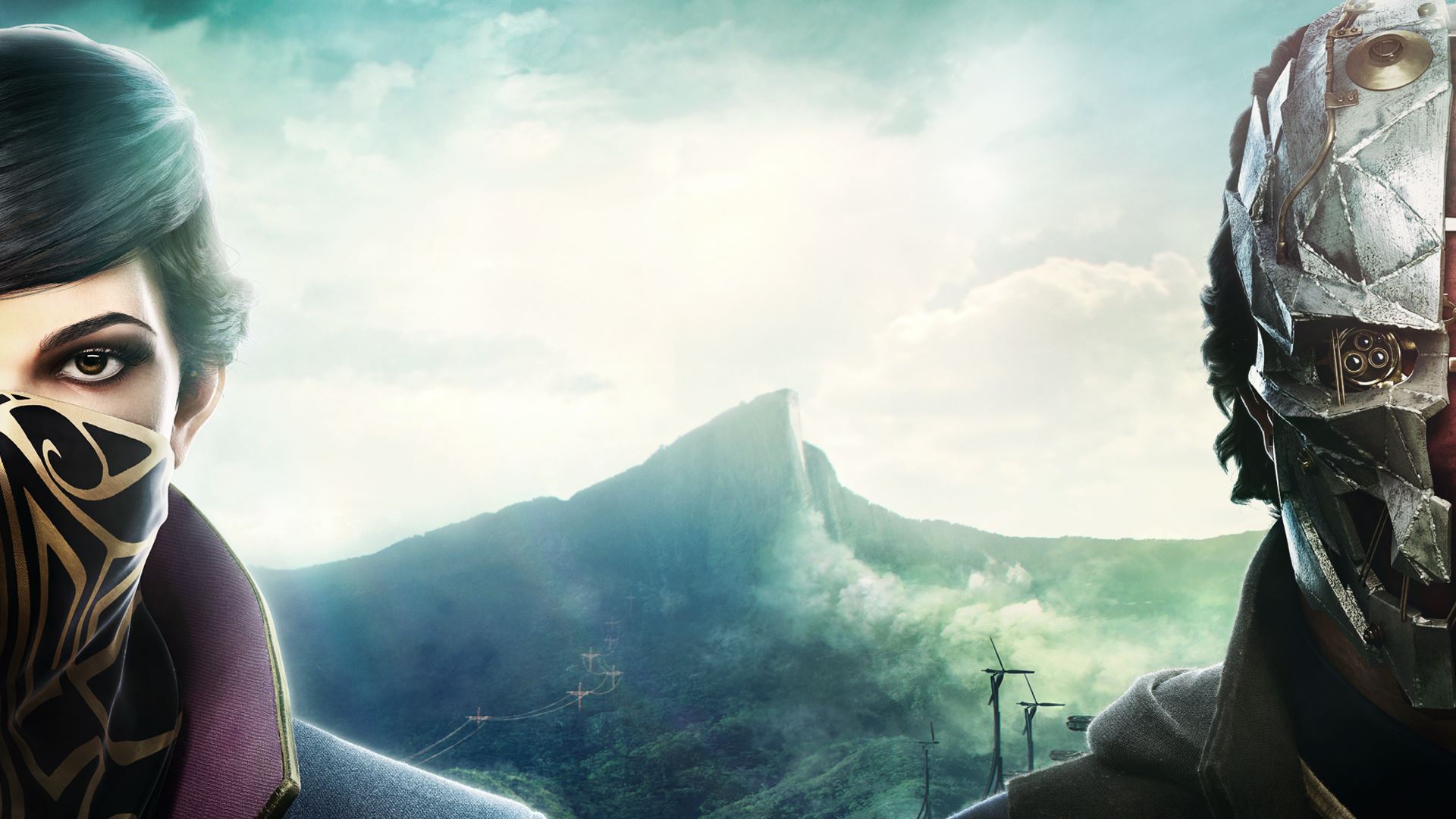 Dishonored 2 hasn't actually been out for that long in the grand scheme of things, but it's already seeing some pretty severe price drops. You can pick up an Xbox One or PS4 copy of the game for £10 right now by heading over to Amazon UK.
If either of those listings happen to sell out, you can head over to Argos and pick the game up for the same price.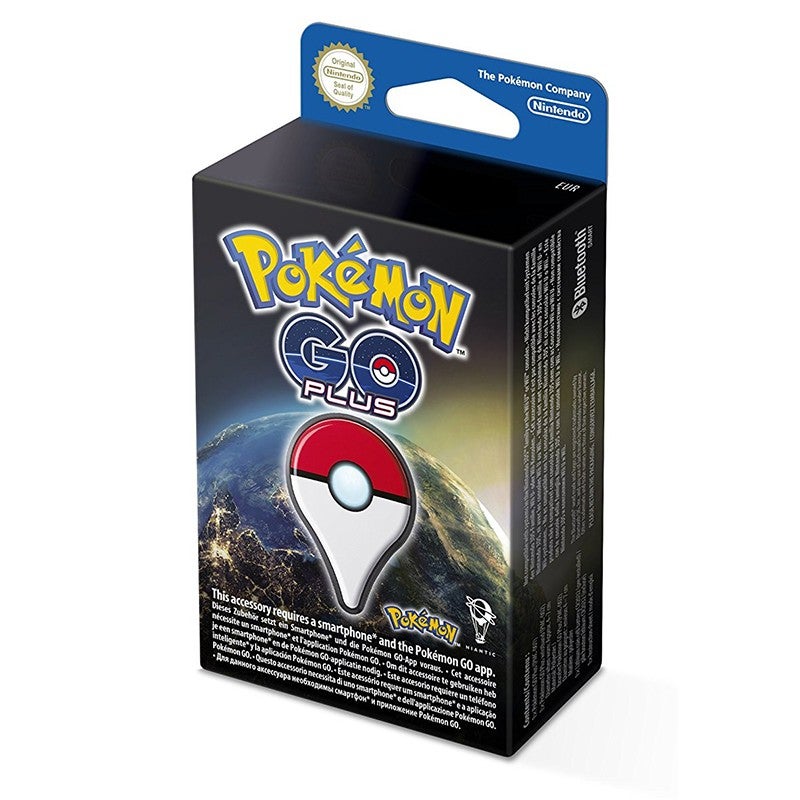 Pokémon Go is a thing that never quite went away, ever since it was unleashed onto the unsuspecting public just over a year ago. If you've ever considered getting yourself one of the Pokémon Go Plus wristbands to make your Pokéhunts all the more easy, it's currently cheaper than ever over at TheGameCollection. You can grab one for £26.95 while stock lasts.
Pokémon Go Plus for £26.95 from TheGameCollection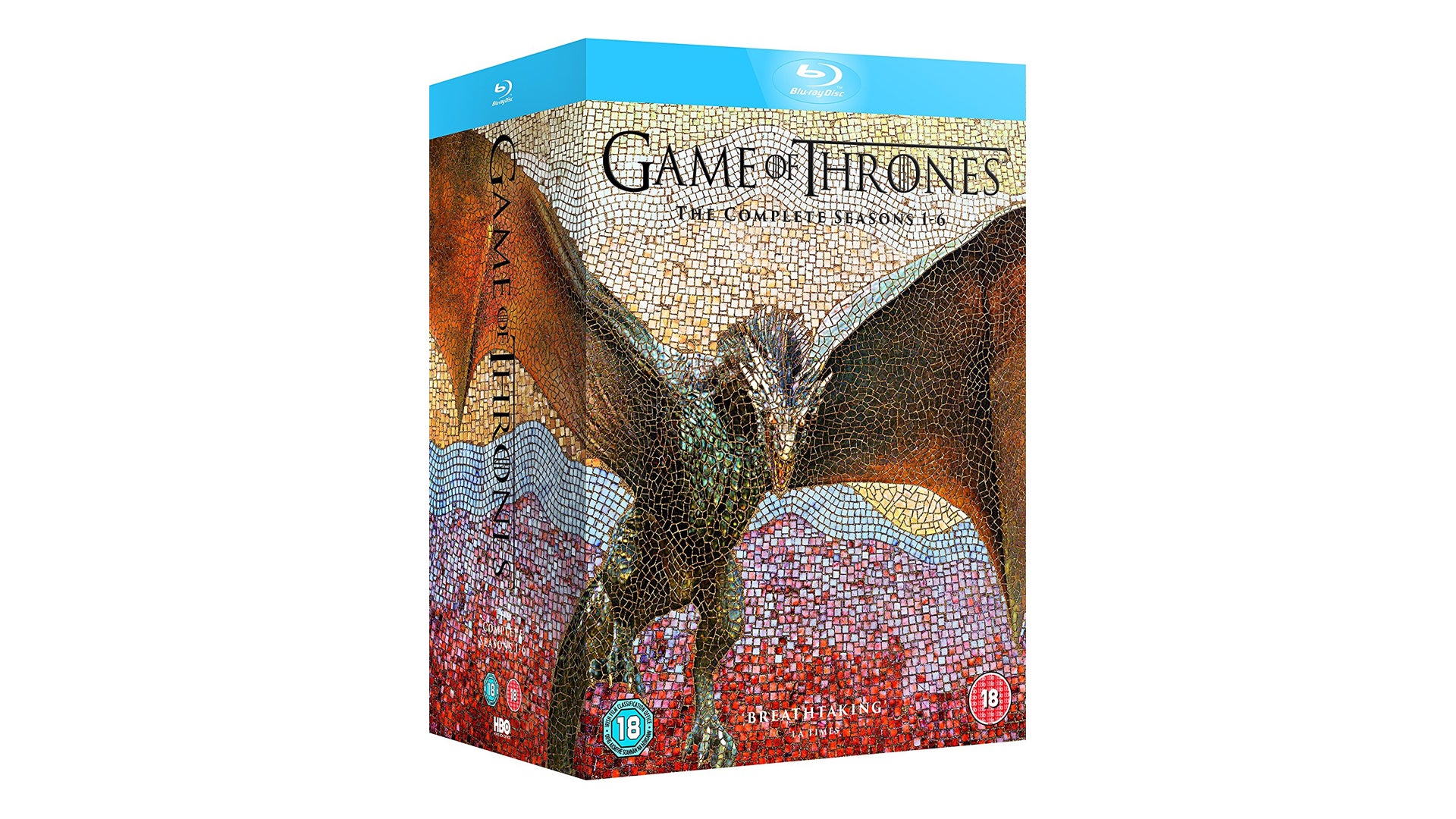 Those of you who are struggling to keep your excitement for the upcoming new season of Game of Thrones at bay may be interested to know that the Blu-ray box set of Game of Thrones Seasons 1-6 is currently £50 off over at Amazon UK. That means the 27-disc (!) set is reduced to £59.99 for a limited time.
Game of Thrones Seasons 1-6 Blu-ray box set for £59.99 from Amazon UK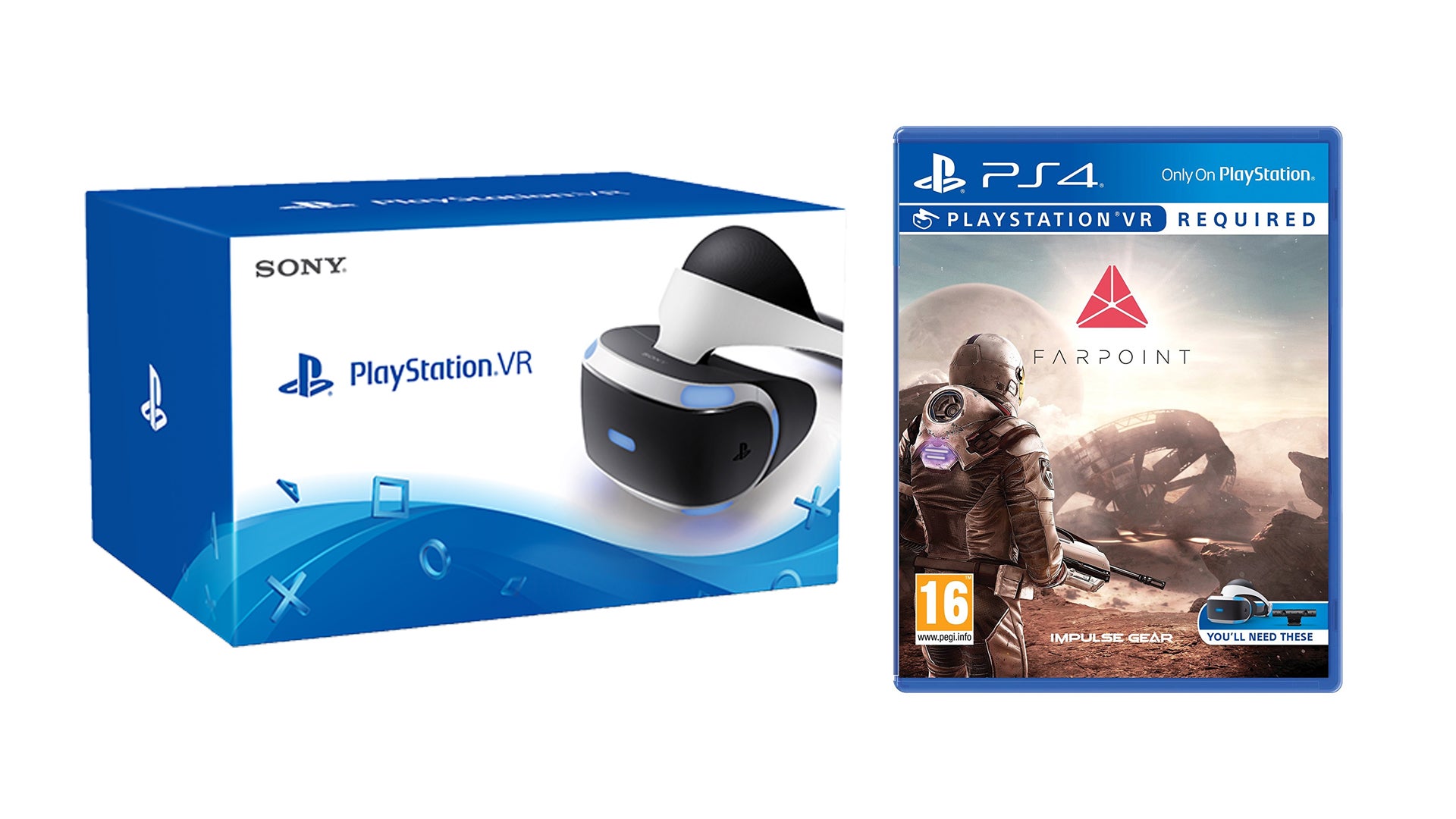 The PlayStation VR headset finally has its best value bundle deal since launch - head over to ShopTo and you can pick up a PSVR headset along with a free copy of Farpoint for the discounted price of £299.84 for the lot.
PlayStation VR with Farpoint for £299.84 from ShopTo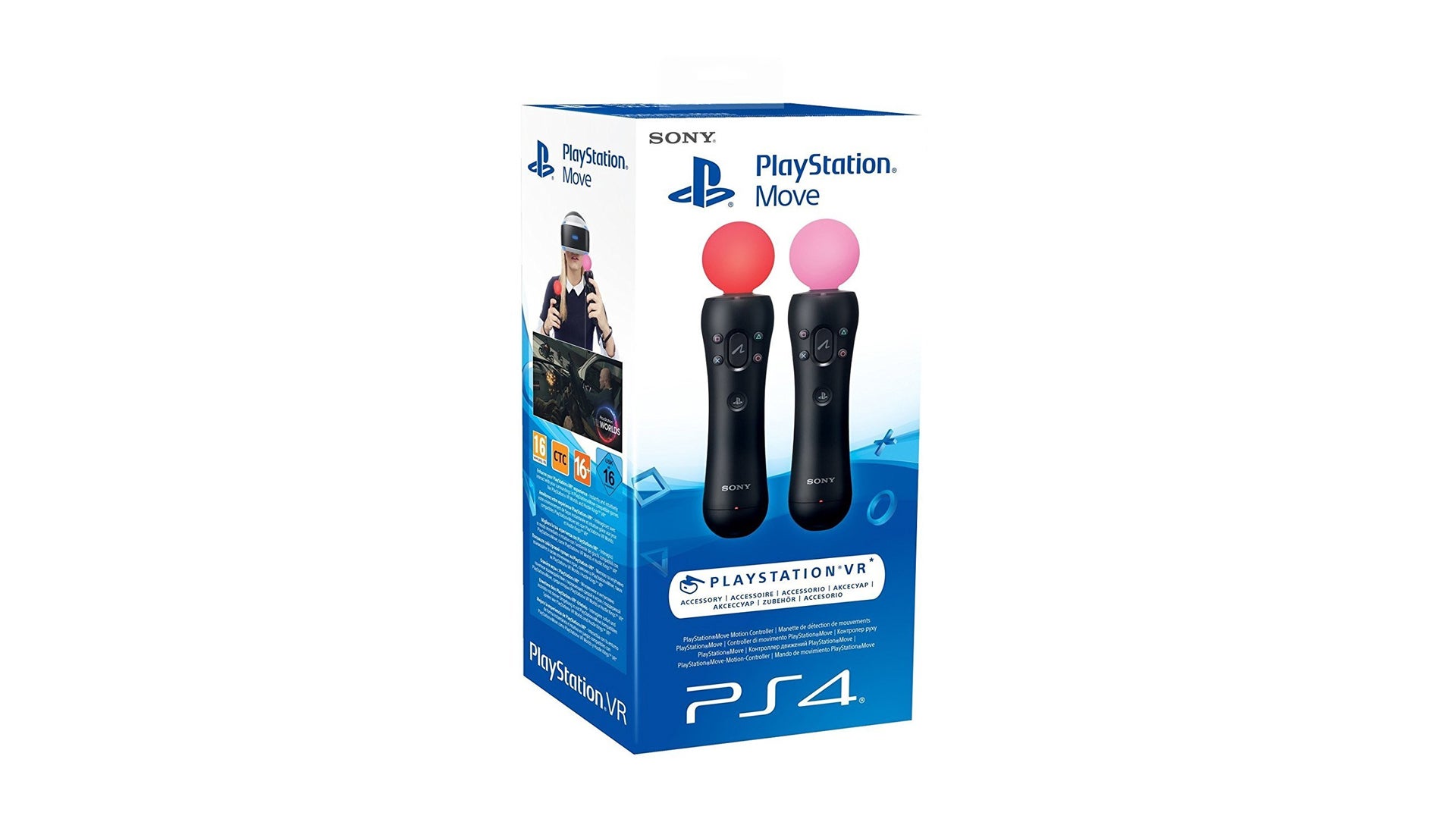 If you do happen to pick up a PlayStation VR headset this week, you may want to grab yourself a couple of those rather strange looking, bulbous PlayStation Move Motion controllers. Fortunately, you can get a twin-pack of those very controllers at the cheapest price they've been so far, down to £49.29 at the moment.
PlayStation Move Motion controller twin-pack for £49.29 from Base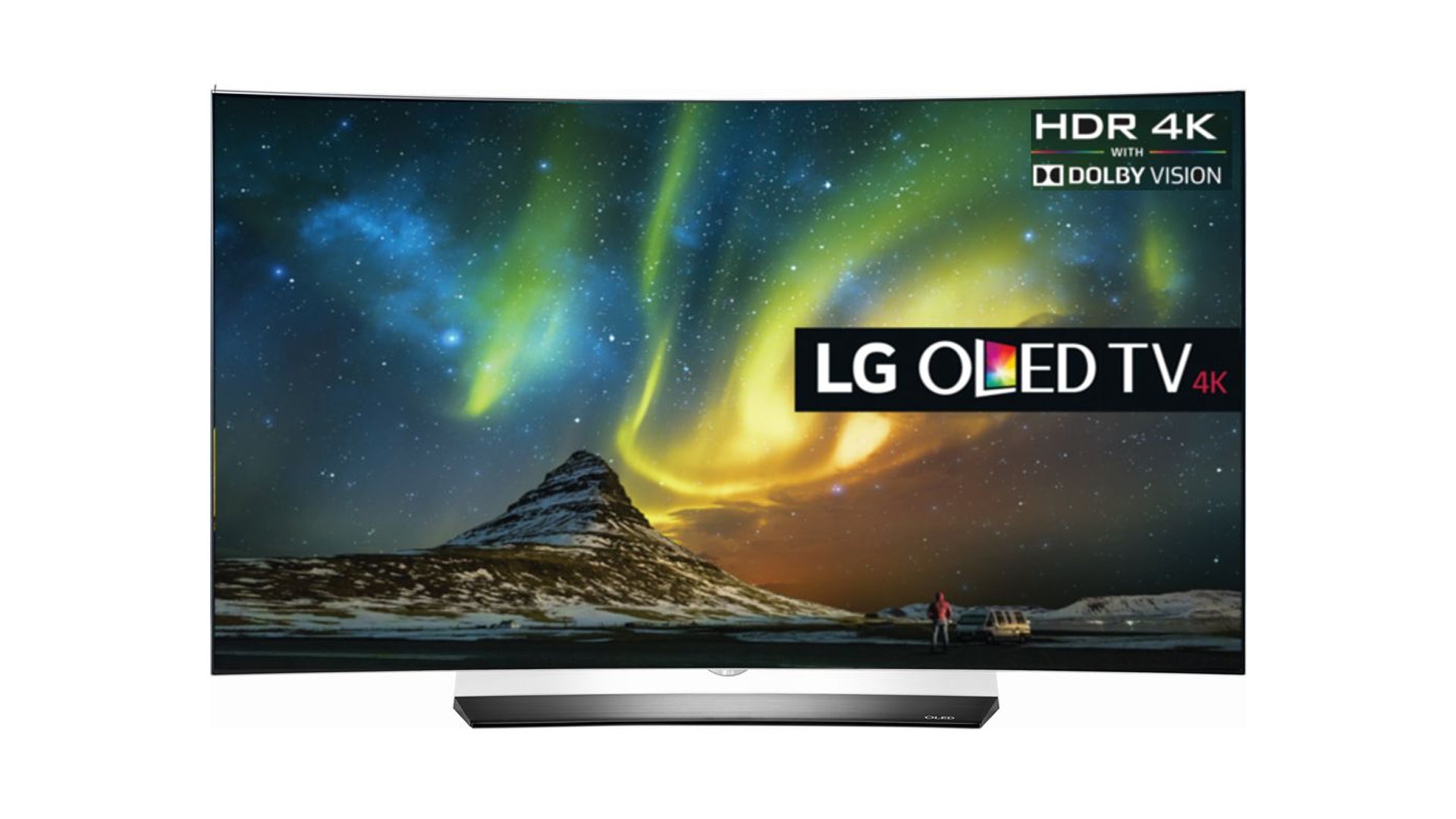 Alright, this one is almost the definition of 'luxury item', but still. The LG OLED 4K smart TV which Digital Foundry has previously labelled as one of, if not the very best 4K TV you can get your hands on these days, is currently down to its lowest price ever. That still means it will cost you £1399, though. Enter the code LSTV100A at checkout to get that price.
LG 55-inch Curved 4K OLED smart TV for £1399 using code LSTV100A from Currys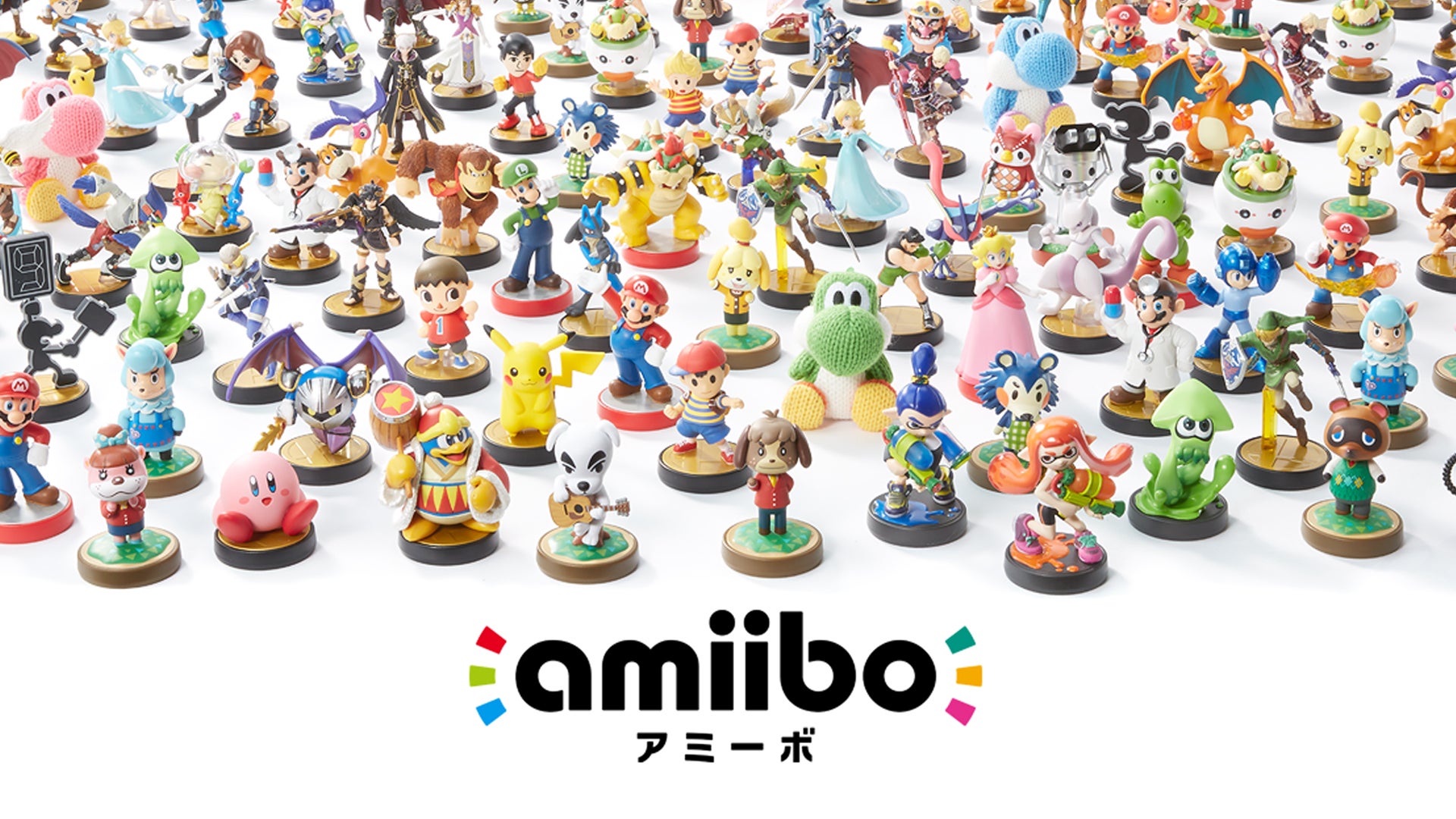 Unless they're all sold out by the time you read this, you can get your hands on a wide variety of amiibo figures, all for £6.99 each, by going to Argos' website. Even if they do start to sell out, there should be a fair amount of them available for click and collect and let's face it, you know you want to pick up a Mr. Game and Watch, right?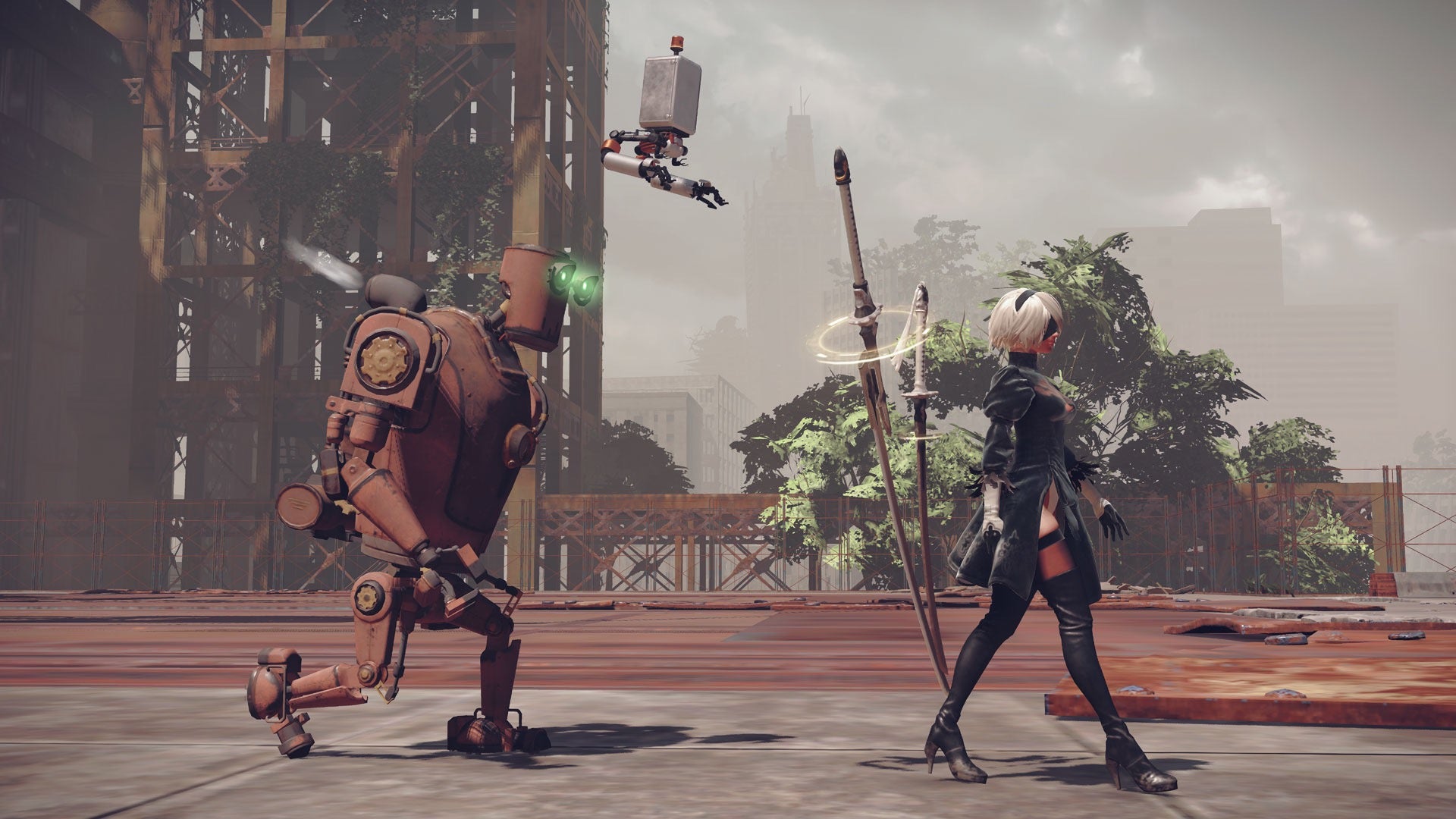 ShopTo is having itself a bit of a sale right now with a whole bunch of decent discounts across a range of console games. Here are some of the most notable ones:
US Deals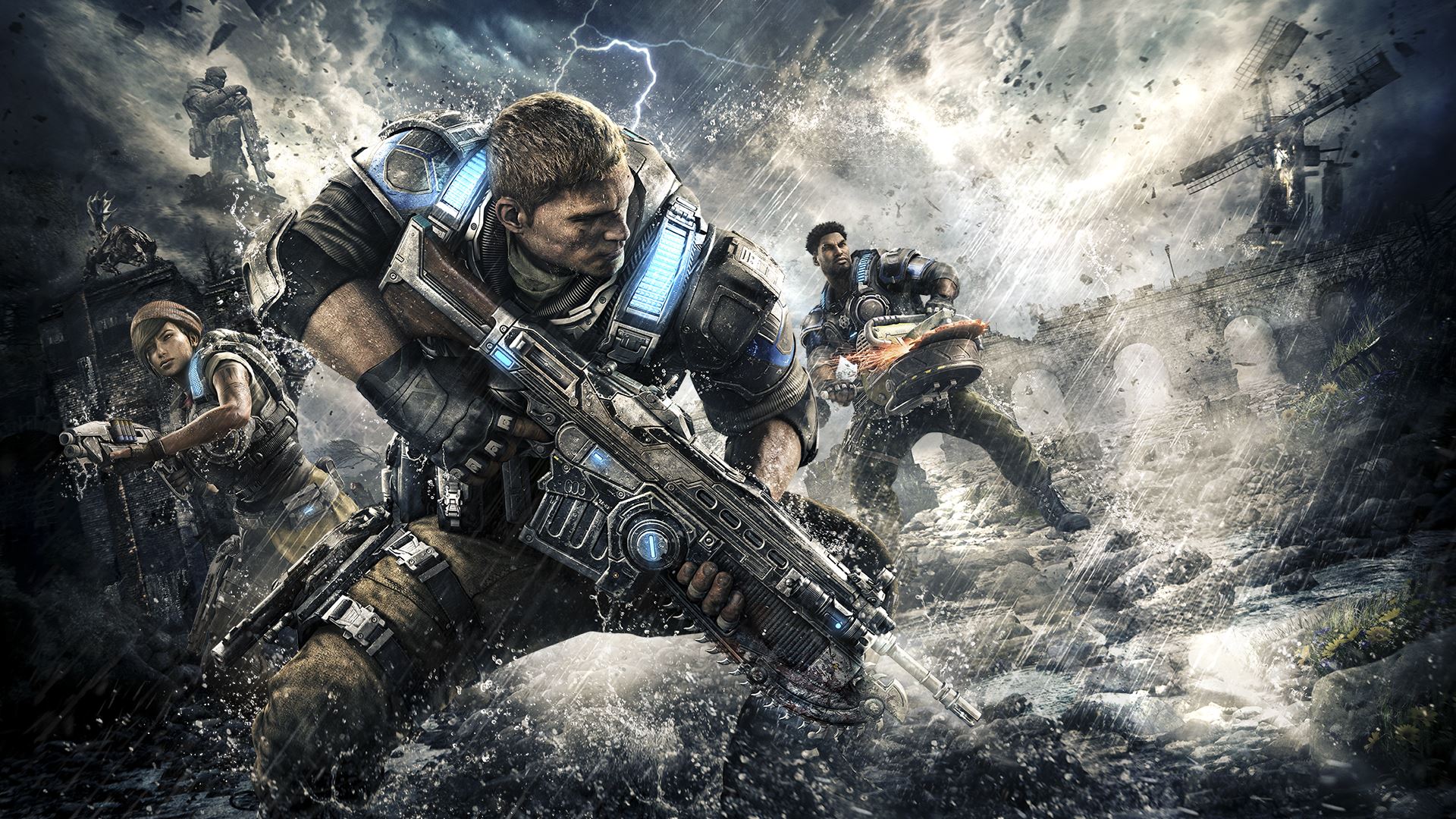 Head over to Best Buy this weekend and you should be able to grab a copy of Gears of War 4 as a code that will unlock both the Xbox One and Windows 10 versions of the game, all for $29.99 or $23.99 if you happen to be a GCU member. For those not keeping score, that's a 50% discount.
Gears of War 4 on Xbox One & PC for $29.99 ($23.99 with GCU) from Best Buy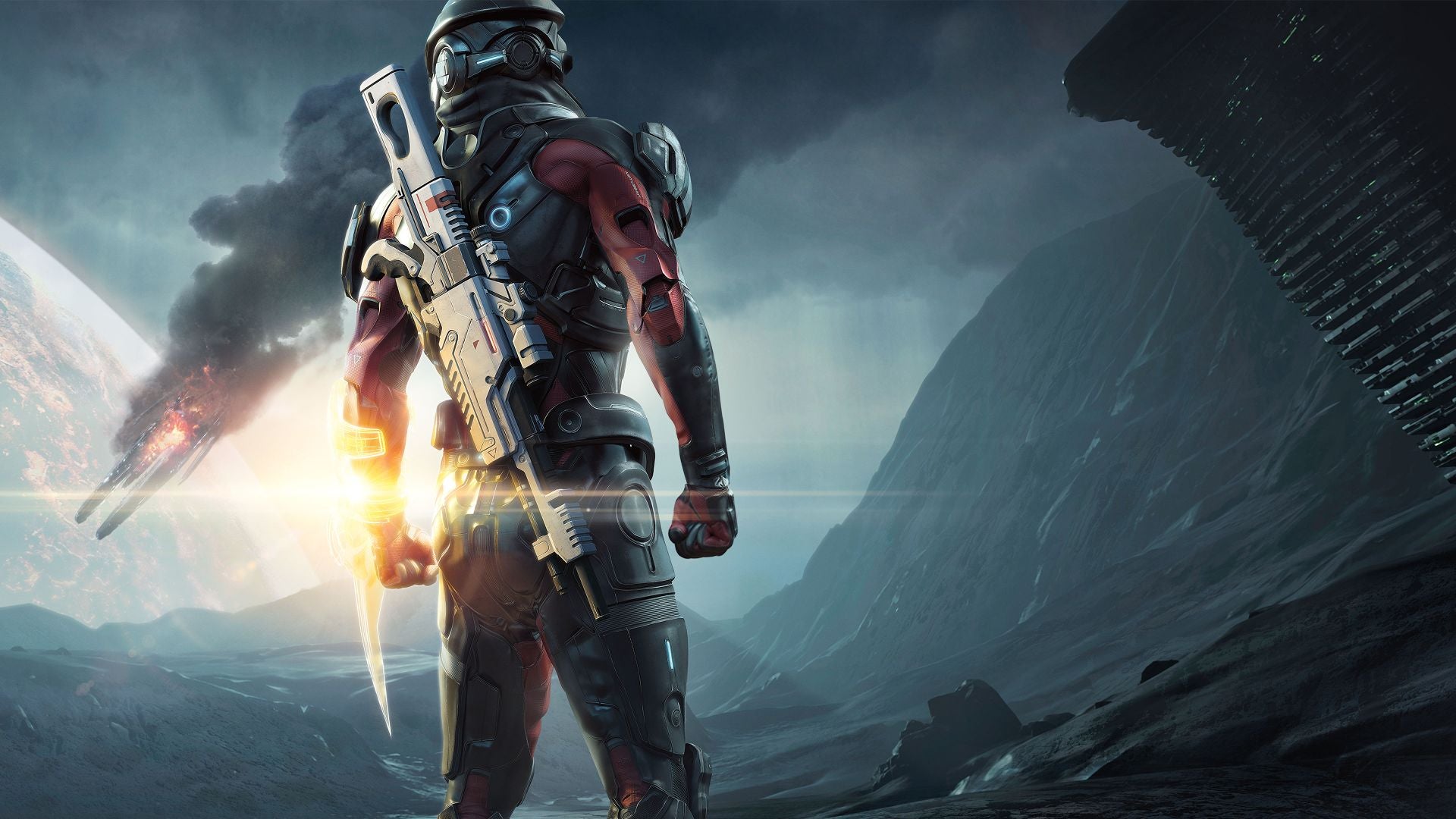 While you're over there at Best Buy's site, you can also pick up a PC copy of Mass Effect Andromeda as an Origin key for the same discount - down to $29.99 for a limited time. The same GCU offer applies, too, meaning it'll go down to $23.99 if you're a member.
Mass Effect Andromeda on PC (Origin) for $29.99 ($23.99 with GCU) from Best Buy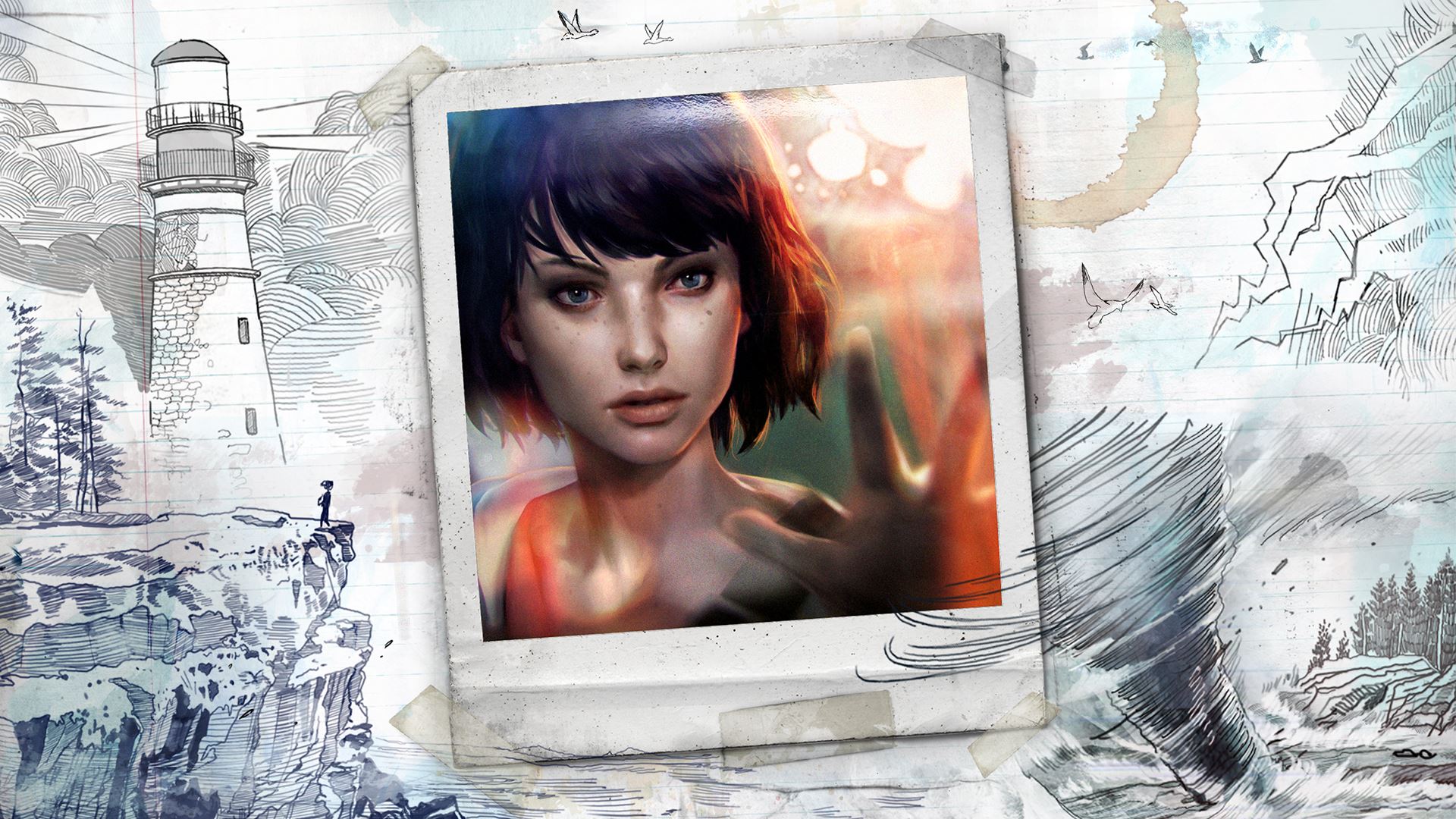 Fresh off the announcement that a second season of the young-adult indie cult hit Life is Strange is on its way, Amazon US is discounting the digital copy of the game's entire first season down to a criminally low $6.80. Divisive as the game may be, it's hard to argue with a price of under seven bucks.
Life is Strange Complete Season One on PC (Steam) for $6.80 from Amazon US
With that, we're done for another week. Keep in mind that deals, prices and availability can change at the drop of a hat, so apologies if you miss out on something you wanted. I'll be over at Jelly Deals, scouring the world wide web for more deals. Feel free to visit, or follow us on Twitter and give us a like on Facebook.
Did you know that Jelly Deals has launched a newsletter? Let us bring the best deals directly to you each day. Subscribe here, if that seems like your kind of thing.