Jelly Deals: PlayStation VR bundle for £249.99 includes Skyrim VR or GT Sport
£100 off the regular price.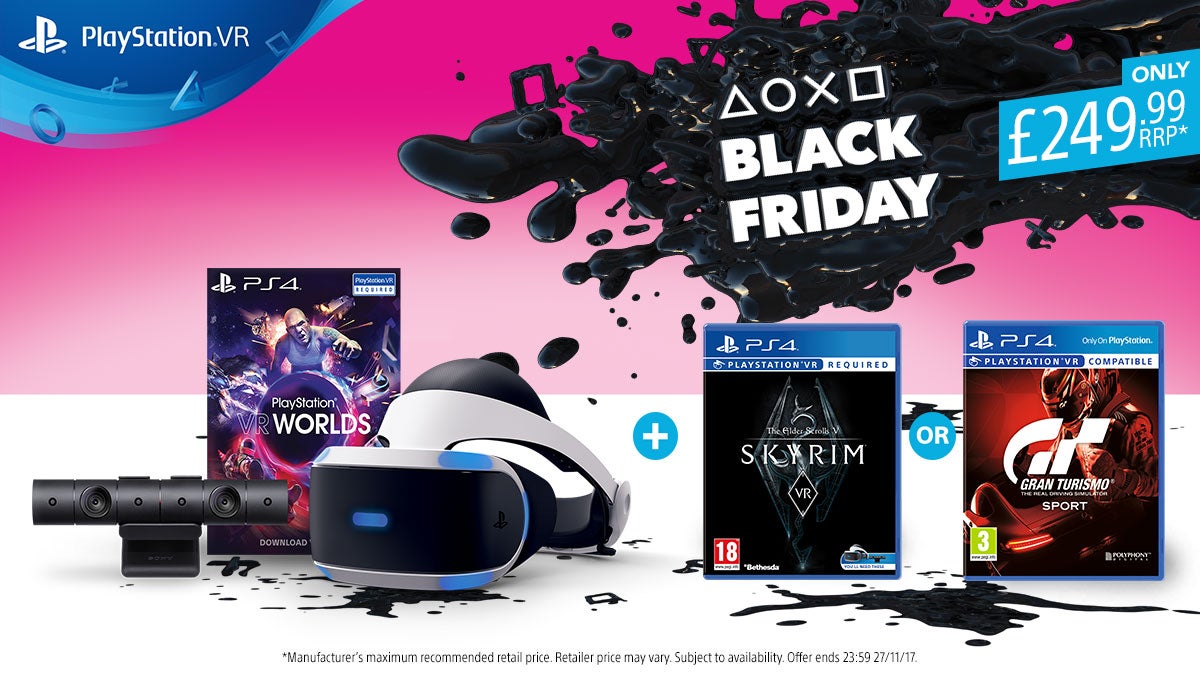 A note from the editor: Jelly Deals is a deals site launched by our parent company, Gamer Network, with a mission to find the best bargains out there. Look out for the Jelly Deals roundup of reduced-price games and kit every Saturday on Eurogamer.
---
Update 17/11/2017: This offer is now live at various retailers, you can find it on the links below:
Original post: Today, PlayStation UK has announced not only its first officially sanctioned Black Friday deal of the year, but also the first major price cut to its PlayStation VR headset, in a limited-time bundle.
Starting at 00:01 am on Friday 17th November, the company will be temporarily dropping the RRP of its PlayStation VR Starter Pack - a pre-existing bundle that includes the PSVR headset as well as the PlayStation Camera and a copy of PSVR Worlds. In addition to that pack, you'll also be getting a copy of Skyrim VR or a copy of Gran Turismo Sport, all for the massively discounted price of £249.99, depending on the retailer.
This is the first time we've seen an officially endorsed PlayStation Black Friday deal this year - and it's the cheapest the PSVR has ever been available for in the UK. As a reminder, we've got guides pages up and running for Black Friday deals and we'll be updating them daily all the way through next week and the week after, to make sure we're covering the best and most relevant deals possible. We've got pages for PS4 Black Friday deals, Xbox Black Friday offers, Nintendo Black Friday bundles and PC gaming Black Friday discounts, among others.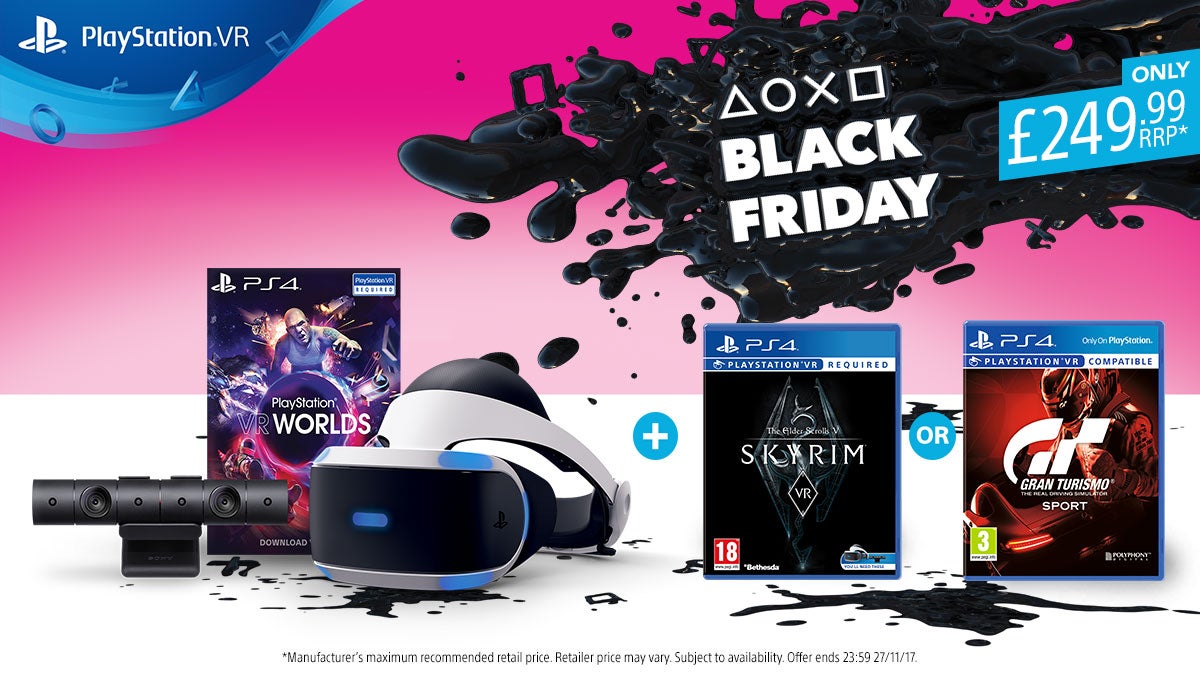 Note that PlayStation is simply lowering the RRP of this bundle and leaving it to the retailers themselves to figure out how much they want to charge. Because of that, we'll have to wait until after midnight to see how much the bundle will be available for at the usual suspects.
If you want to metaphorically camp outside the retailers for this deal, though, you can check out one of these sites and hit F5 for a few hours:
So not only is that bundle £100 cheaper than the PSVR Starter Pack normally costs, but you'll be getting one of two new releases along with it. Not bad value at all, whether it be for a Christmas present or a delayed purchase of one of these fancy VR headsets on a more affordable scale.