Jelly Deals: Humble's latest bundle celebrates Australia's best offerings
G'deal, mate.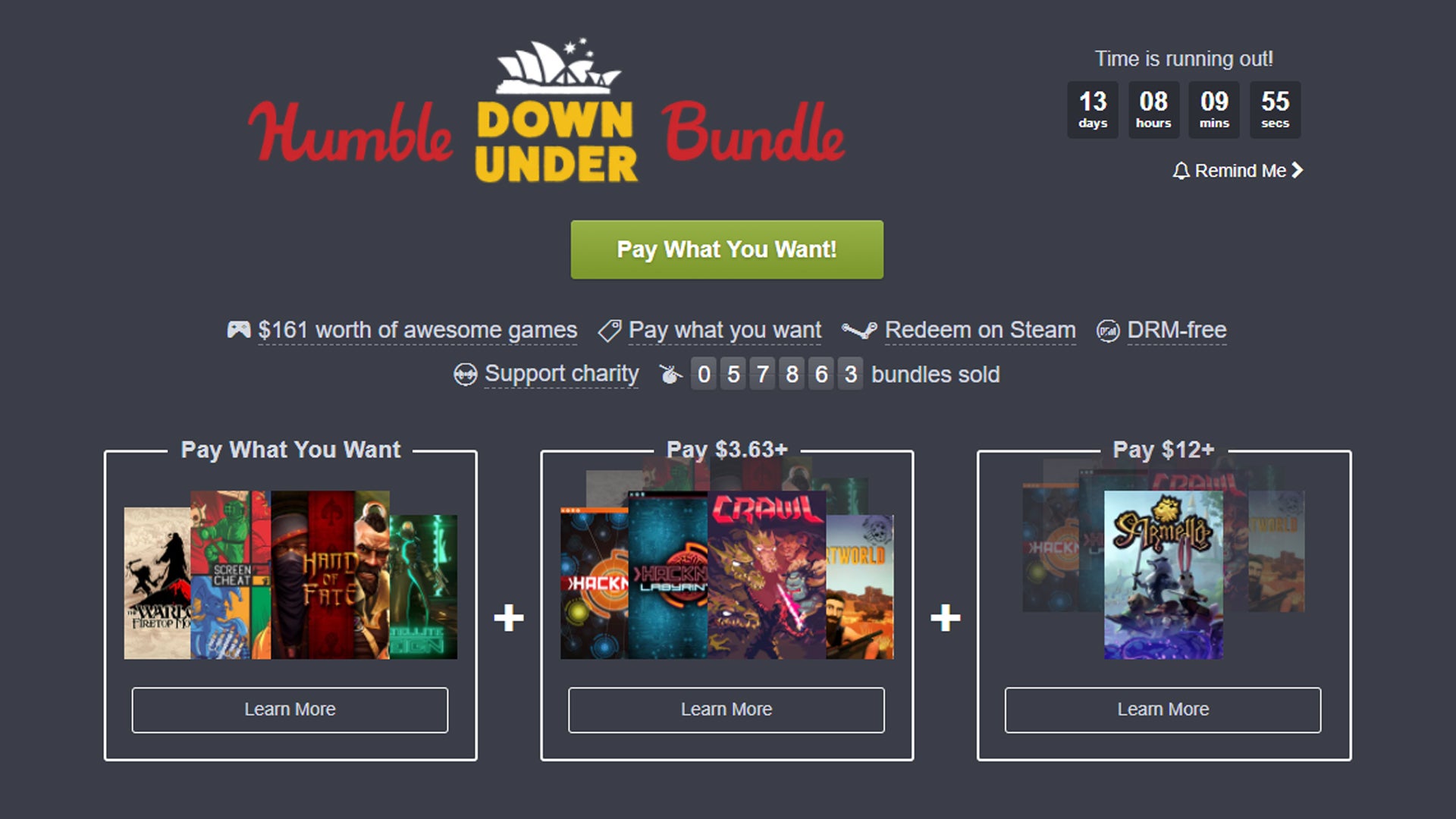 A note from the editor: Jelly Deals is a deals site launched by our parent company, Gamer Network, with a mission to find the best bargains out there. Look out for the Jelly Deals roundup of reduced-price games and kit every Saturday on Eurogamer.
---
Over the years, Australia has given us many amazing things - Nick Cave, Neighbours and Vegemite, to name just a few. From music and literature to movies and gaming, the rest of the world has a lot to be thankful to Oz for. Don't even get me started on TimTams.
To celebrate the land that gave us the band Men At Work, Humble's latest bundle is gathering together some of the best indie games to have emerged from Oz over the past few years, in what the site is calling the Humble Down Under Bundle.
There are some fantastic games in this one, too. Crawl is, in this writer's opinion, an absolutely stellar co-operative dungeon crawler with some unique ideas; Hacknet boasts some of the best hacking mechanics of any game of the last few years; and Armello is a must-own for any fans of board games or anthropomorphic animals. Screencheat is also definitely worth a look if you ever played GoldenEye on the Nintendo 64 growing up.
Here's what you can get for your money:
Pay what you want
The Warlocks of Firetop Mountain
Screencheat
Hand of Fate
Satellite Reign
Pay more than the average
Hacknet
Hacknet Labyrinths
Crawl
Hurtworld
Pay $12 (£9.10) or more
Pay what you want for the Humble Down Under Bundle
Another thing worth remembering - as we in the UK approach our dark Winter months, the people over in Australia just happen to be living it up in the mid-Spring season right now. If that's not something to envy, I'm not entirely sure what is.