Jelly Deals: Classics Return in the latest Humble Bundle
Plus, 75% off Ubisoft games in the Humble Store.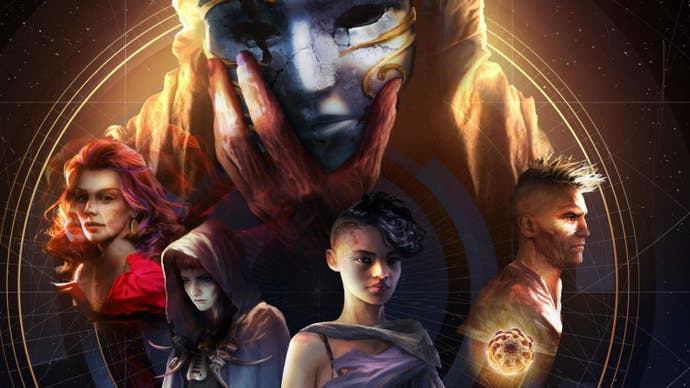 A note from the editor: Jelly Deals is a deals site launched by our parent company, Gamer Network, with a mission to find the best bargains out there. Look out for the Jelly Deals roundup of reduced-price games and kit every Saturday on Eurogamer.
---
Like the Comeback Kid of charity-based digital distributors, Humble is back once again with a brand new bundle full of video games. This time, the bundle in question features a collection of classic game franchises that have risen from the dead.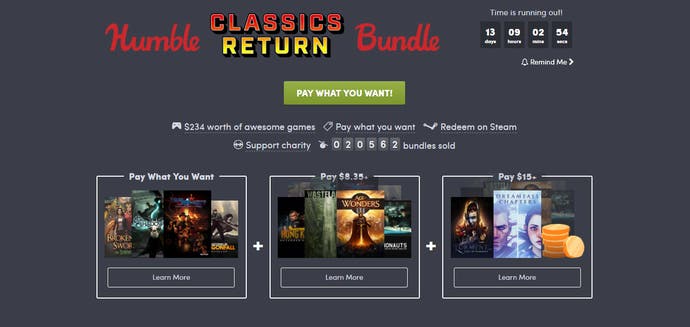 The genre-spanning Humble 'Classics Return' Bundle features the Kickstarted latest entry in the Broken Sword franchise, the Kickstarted Tex Murphy adventure Tesla Effect, and the, uh, Kickstarted sequel to classic top-down RPG Wasteland 2, among others. It's safe to say a lot of franchises would have stayed long dead if it hadn't have been for crowdfunding, for better or worse.
Still, if you were to drop $15 (around £11), you'll be getting everything this bundle has to offer, the total value of which comes to $234 worth of games. Not bad at all. As usual with Humble Bundles, there's a slider at the bottom of the page that will let you choose how much you'd like to go to charity and you can choose a charity of your choice to donate to, as well.
Here's what the whole bundle looks like:
Pay what you want:
Broken Sword 5: The Serpent's Curse
Shadowrun Returns
Tesla Effect: A Tex Murphy Adventure
Pay more than the average:
Shadowrun Hong Kong
Wasteland 2: Director's Cut
Age of Wonders 3
Xenonauts
Pay $15 (around £11) or more
Torment: Tides of Numenera
Dreamfall Chapters: The Final Cut Edition
In addition to all that, Humble Monthly subscribers will get an extra $2 credit added to their store accounts, which is a little bit nice.
Elsewhere on the site, Humble is offering up to 75% off a whole bunch of Ubisoft titles in what they are calling - wait for it - the Ubisoft Sale. Within that range, you'll find Ghost Recon Wildlands for £17.99, For Honor down to £16.49, Steep for £13.49, Star Trek: Bridge Crew for £15.99, Watch Dogs 2 for £15.29, South Park: The Fractued But Whole for £24.99 and more.
Whatever you feel like picking up, there's more than a few titles on offer that might raise an eyebrow. Meanwhile, over at Jelly Deals, you can find our guide to the best gaming headset in 2018 so far, check out the best deals of the week so far, or even get a headstart on planning the best St. Patrick's Day party. The site is your oyster.