Jelly Deals: Big discounts on various digital PC games this week
Plus, get a free bonus game when you buy Tacoma.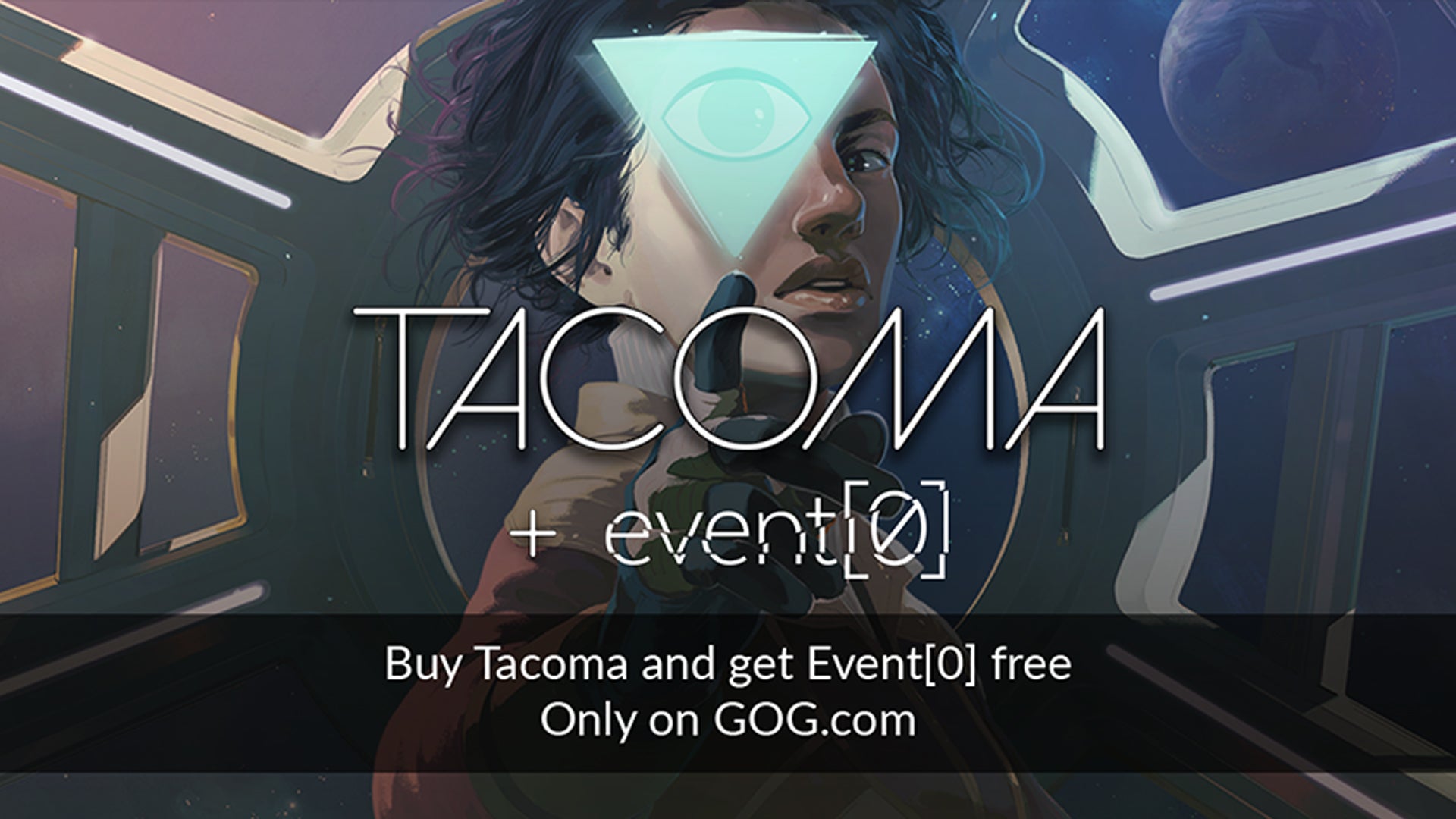 A note from the editor: Jelly Deals is a deals site launched by our parent company, Gamer Network, with a mission to find the best bargains out there. Look out for the Jelly Deals roundup of reduced-price games and kit every Saturday on Eurogamer.
---
Recently, it's become understood that each new week will bring with it a fresh set of PC game digital discounts. Perhaps that's just the nature of the summer lull in game releases, combined with the increasingly competitive nature of digital retailers. Either way, it means a bunch of good games are getting decent discounts each week. This week, we've got offers from Bundle Stars, GOG.com and Humble. For those wondering, most of the stuff from Bundle Stars or Humble will be Steam keys, whereas GOG specialises in DRM-free offerings.
Summer Sale from Bundle Stars
Kicking things off here, Bundle Stars has launched its Summer Sale as of late yesterday evening. There's a whole bunch of titles on offer, all with an extra 10% off when you enter the code SUMMER10 during checkout, which is nice. Here are some of the highlights:
Shadow of Mordor Game of the Year Edition for £3.19 / $3.99 / €3.99
Alien Isolation Collection for £8.39 / $11.99 / €11.03
XCOM 2 Deluxe Edition for £17.75 / $27.74 / €24.04
Mortal Kombat XL for £7.49 / $9.99 / €9.99
Quantum Break for £14.99 / $19.99 / €18.49
Broken Age for £3.74 / $4.99 / €4.99
Project Highrise for £8.99 / $11.99 / €11.99
Darksiders Franchise Pack for £8.99 / $9.99 / €9.99
Summer Sale from Bundle Stars - Enter Code SUMMER10 during checkout
GOG.com's Weekly Sale range
Next up, we have this week's batch of offers from GOG.com's ongoing Weekly Sale. This time around, the site is offering up a series of tactical classics including the Delta Force series, both Full Spectrum Warrior games, the first two Red Faction games, Summoner, Painkiller and everybody's favourite - deBlob and, of course, deBlob 2.
Here are some of the highlights:
Legend of Kay: Anniversary for £4.49 / $4.99 / €4.99
Full Spectrum Warrior for £1.99 / $2.49 / €2.29
Full Spectrum Warrior: Ten Hammers for £1.99 / $2.49 / €2.29
Red Faction 2 for £1.99 / $2.49 / €2.29
Painkiller Black Edition for £1.99 / $2.49 / €2.29
This is the Police for £6.99 / $7.49 / €7.49
de Blob for £13.49 / $14.99 / €14.99
Delta Force 2 for £1.19 / $1.49 / €1.39
Book of Unwritten Tales for £4.49 / $4.99 / €4.99
Summoner for £1.19 / $1.49 / €1.39
Sci-Fi Week at Humble
Over at the Humble Store, for no discernIble calendar-centric reason, it's Sci-Fi week! This means some nice discounts on spacey-type titles, including No Man's Sky, Elite Dangerous, Rebel Galaxy, Homeworld Remastered Collection and the ongoing social experiment that is EVE Online. Here's some of what you can get this week.
Elite Dangerous for £13.39 / $20.09 / €16.74
No Man's Sky for £15.99 / $23.99 / €23.99
Rebel Galaxy for £5.09 / $6.79 / €6.79
Sins of a Solar Empire: Trinity for £3.74 / $4.99 / €4.99
Homeworld Remastered Collection for £8.90 / $11.54 / €10.55
EVE Online Standard Pack for £7.49 / $9.99 / €9.99
Buy Tacoma and get Event[0] for free from GOG
Last but certainly not least, today GOG.com is offering up a free bonus copy of Sci-Fi thriller Event[0] to anyone who buys a copy of Fullbright's brand new follow-up to Gone Home, Tacoma. Our own Edwin Evans-Thirlwell found Tacoma to be a short but enjoyable experience, you can read his review of the game right here. If you happen never to have heard of Event[0], Jeffrey Matulef wrote about the game about a year ago; you can find his thoughts over here. I played through Tacomain a single sitting last week and enjoyed every second of it. Having said that, if Gone Home wasn't your thing, this won't be either. But hey, free stuff!
That's all for right now but as the nature of online deals for games and techy bits is a kind of ever-shifting beast, I'll be back when there's something newer and fancier to talk about. In the meantime, is there anything from the above lists that you'd recommend to other readers? Feel free to leave a note in the comments.