Jelly Deals: Bayonetta 2 Special Edition up for pre-order
£67 for both games and a bunch of extras.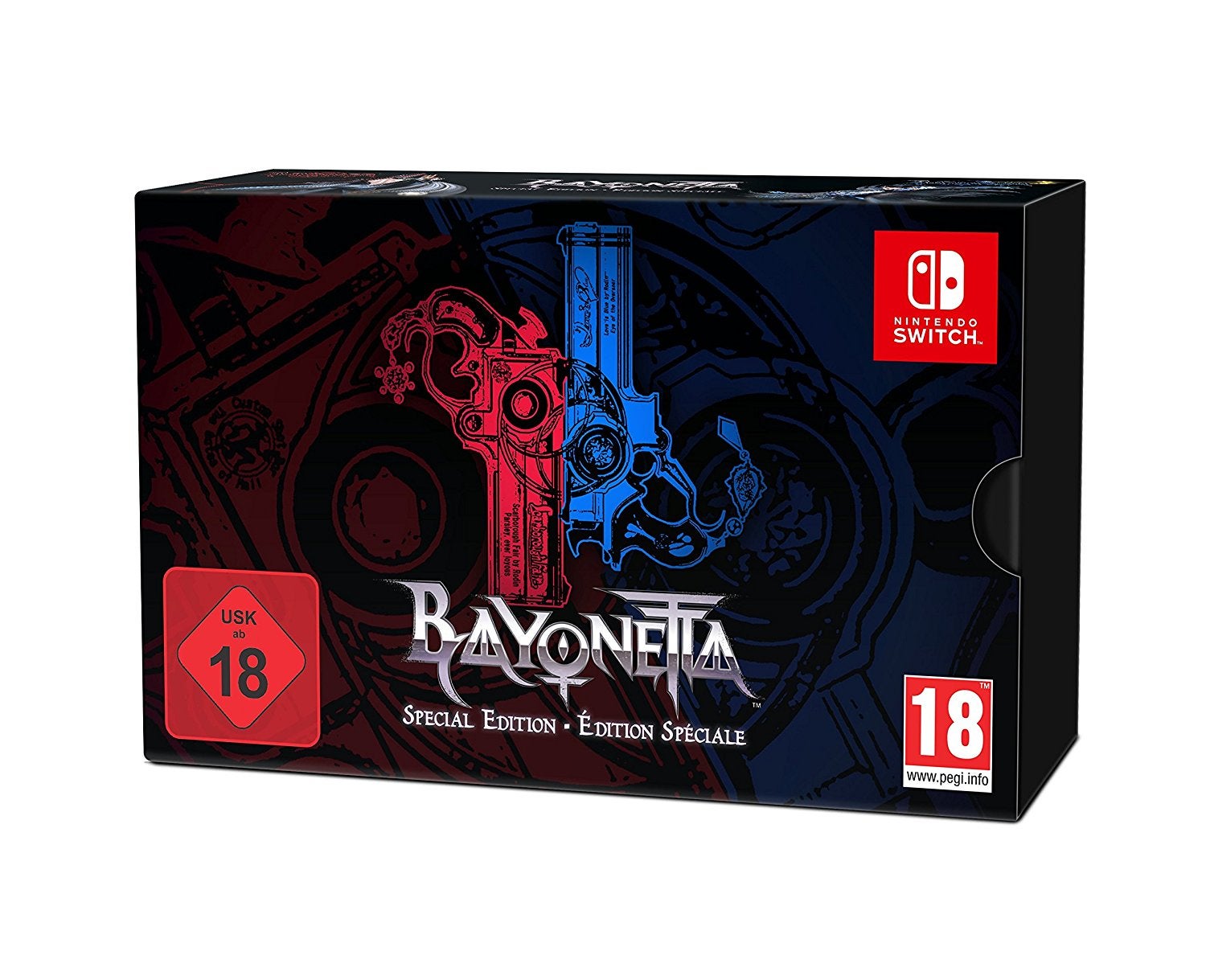 A note from the editor: Jelly Deals is a deals site launched by our parent company, Gamer Network, with a mission to find the best bargains out there. Look out for the Jelly Deals roundup of reduced-price games and kit every Saturday on Eurogamer.
---
While we're all still reeling from the madness of that new Death Stranding trailer - Norman Reedus' stomach baby gave a thumbs-up, what is happening? - you may have missed the fact that Nintendo announced not only that Bayonetta 1 and 2 are headed to Switch, but that there will also be a third instalment in the series.
While that third game may be quite a while off, the Switch editions of the first two entries are landing soon: February 16th 2018, to be exact. Pre-orders have gone live this week.
On top of the regular edition of Bayonetta 2 (which comes with a download code for the first game), you are currently able to pre-order an extra fancy big-box special edition, featuring a boxed copy of Bayonetta 2, a digital edition of Bayonetta 1, a steelbook case, some Bayonetta-themed stickers, Verse Cards and the aforementioned big, decorative box.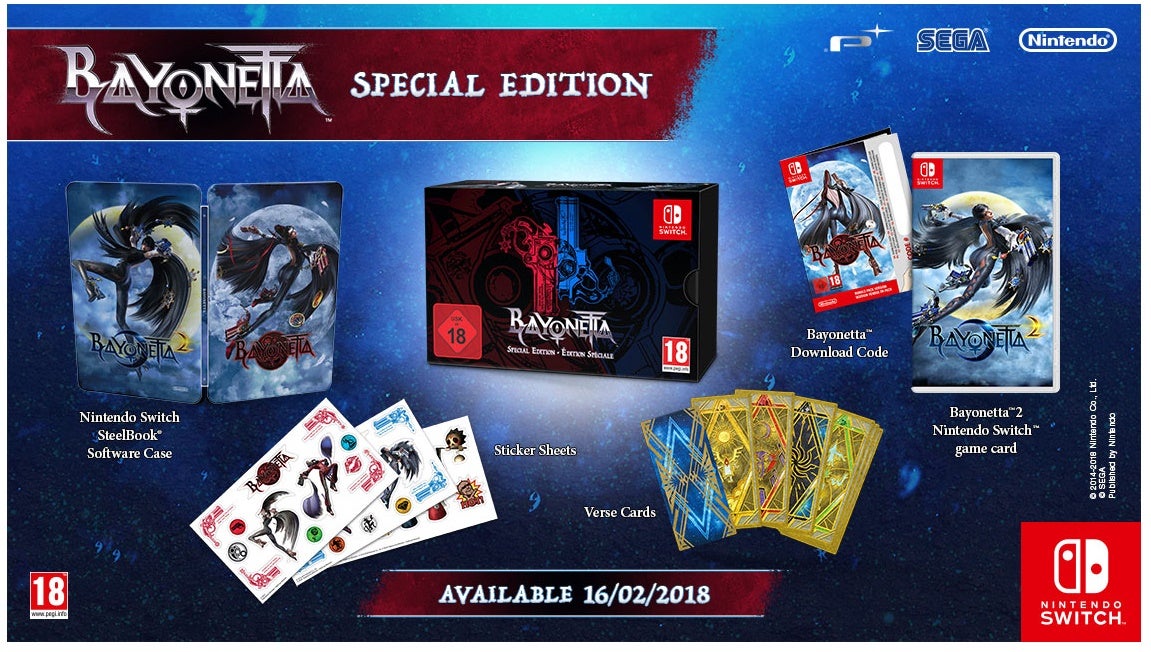 The Special Edition currently costs £69.99, though Prime members get an extra £2 off that price, bringing the cost down to £67.99 as a pre-order. The standard edition costs £49.99, with the same £2 discount applied to Prime members. If you're not currently a Prime subscriber, keep in mind that you can sign up for a free trial today, pre-order the game with the discounted price, then cancel your Prime trial before paying for the membership. You'll still get your game with the discount on release.
Given that this one isn't out until next year, it's not exactly a Christmas priority, but Bayonetta special editions have been known to sell out in the pre-order stage previously - so if this is your kind of thing, you may want to snap it up. For all the other Christmas stuff, though, we've got our own Christmas gaming gift guide up and running, which we'll be keeping as up to date as humanly possible in the run up to Christmas this year. There's a surprising amount of deals still showing up.